Blueberry Banana Oat Bread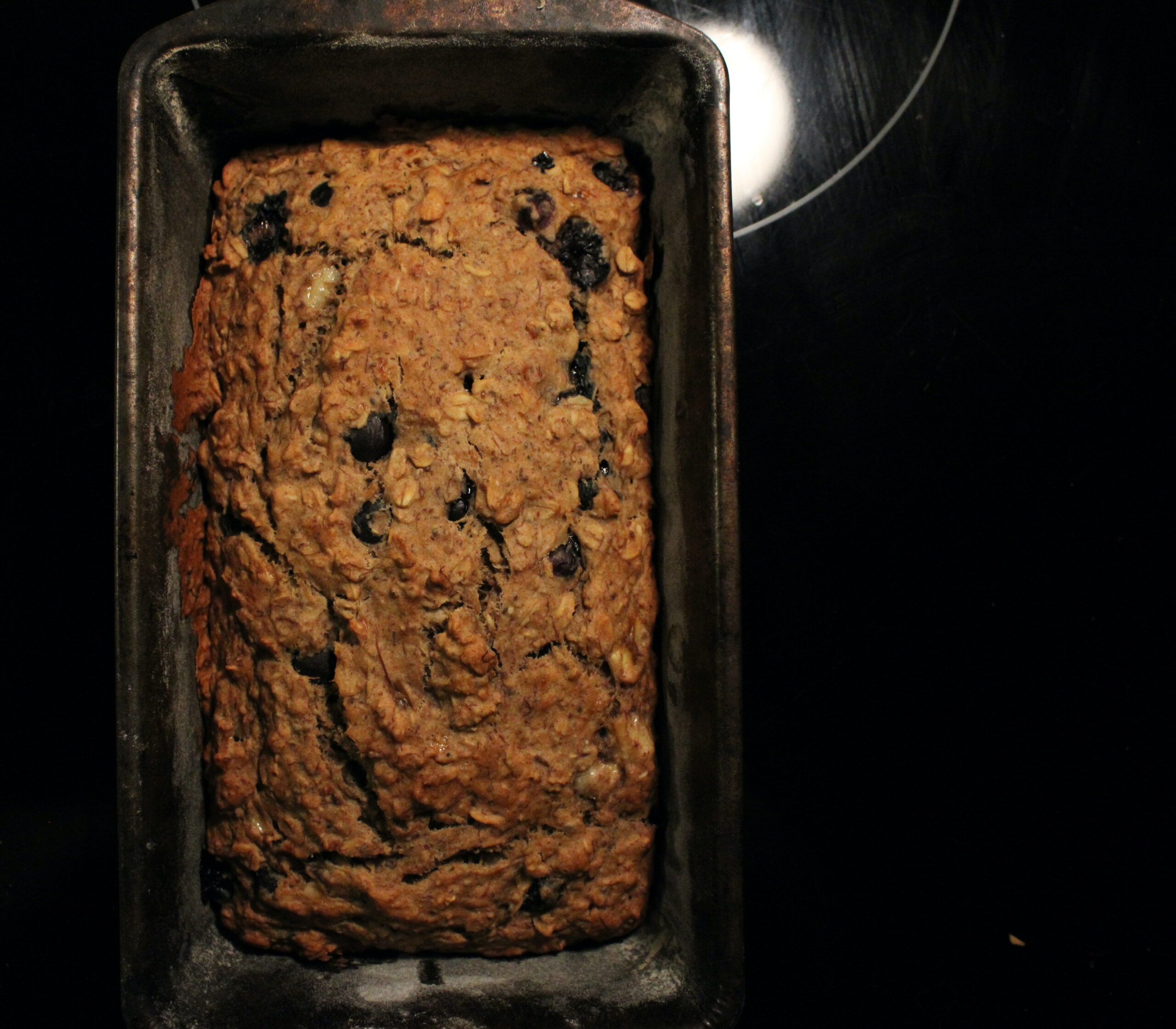 Blueberry Banana Oat Bread, though not quite like our Hearty Banana Bread, this loaf is equally hearty & delicious! This recipe is simple and easy to make and is fully plant-based. You can substitute ingredients to make this loaf gluten-free with non-gluten alternatives or vegetarian by using dairy milk (though eggs are not needed).
Ingredients
Time: 65 minutes Yield: 9-10 slices
Blueberry Banana Oat Bread
1/4 cup non-dairy butter (melted) or light olive oil
2-3 ripe bananas
2 Tbs + 2 tsp sugar or agave nectar
1/4 cup non-dairy, unsweetened milk
1/8 tsp salt
2 tsp baking powder
1/2 tsp baking soda
1 tsp vanilla extract
1/2 tsp cinnamon
1 Tbs flax meal (optional)
1/2 Tbs chia seeds (optional)
1 1/4 cup old-fashioned oats (or gluten-free oats)
1 1/4 cup all-purpose flour (or gluten-free flour)
Directions
Preheat the oven to 350º F and prepare a loaf pan by lightly oiling and dusting with flour. Remove excess flour by knocking the back of the pan over the trash or sink.
In a large bowl, peel & mash the bananas with a fork or whisk.
Once mashed, mixed together well with the non-dairy butter or oil, vanilla extract, and cinnamon.
Then, mix in the baking powder, baking soda, salt, flax meal, and chia seeds. Stir together until thoroughly combined.
Next, mix in the non-dairy milk and combine well.
Then, gently fold in the oats with a rubber spatula until fully incorporated.
Fold in the flour until the batter is fully formed. Be careful not to over-mix the batter.
Lastly, fold in the blueberries until evenly distributed in the batter.
Transfer the batter to the loaf pan and place it in the oven.
Bake for 50-55 minutes. The top should be crisp and firm and test the inside by poking with a toothpick or butter knife. If it comes out clean, your bread is done.
Allow it to cool before enjoying it!
Store in the refrigerator for up to 5 days or at room temperature for 3 days.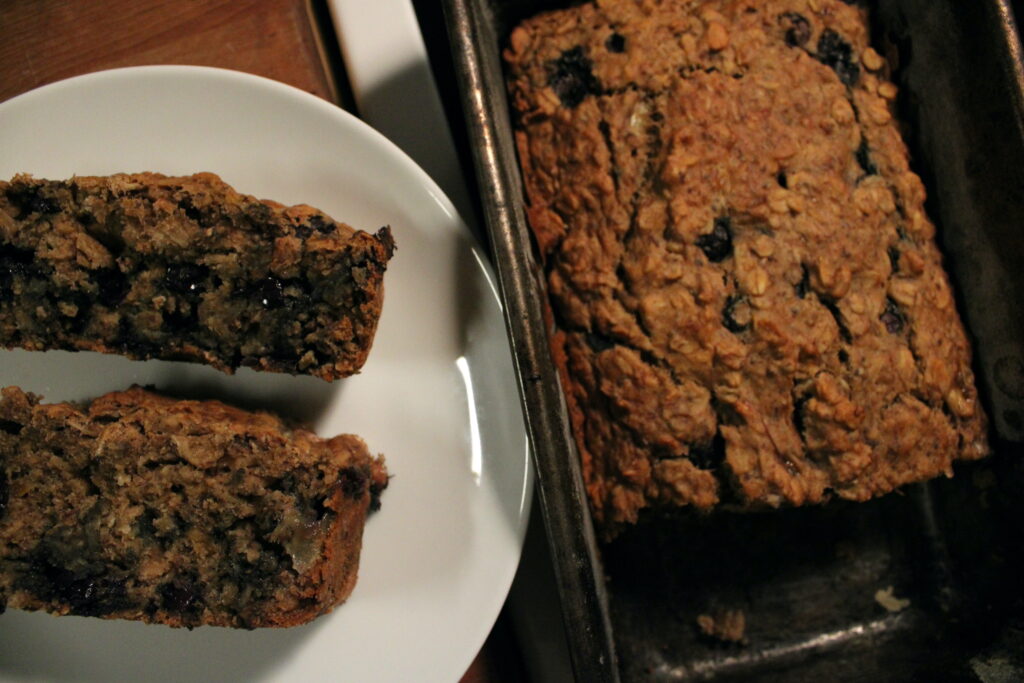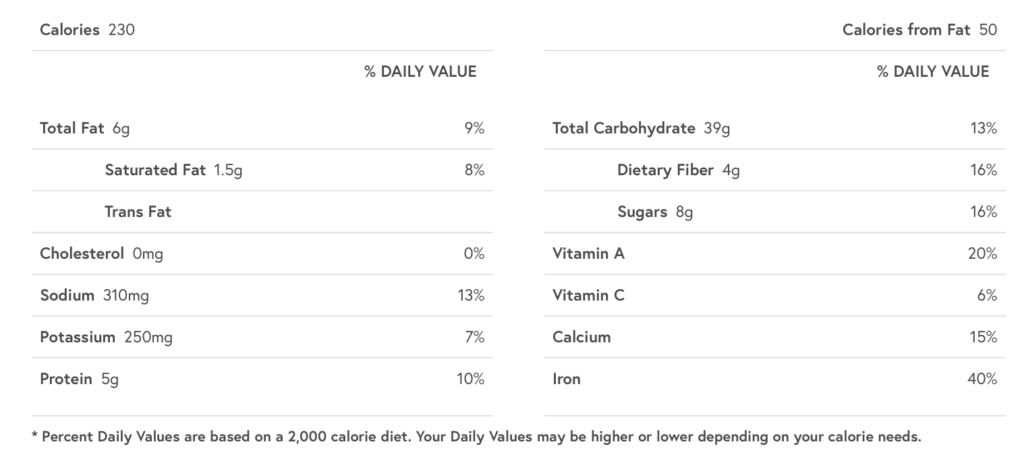 More Deliciousness
If you're looking for even more tasty recipes, keep browsing around Hearty At Home! And don't forget to share your favorite recipes with your friends, family, and loved ones.
For instance, if you find a recipe you like, pin it to your dinner inspiration board!
We share our recipes and recipe videos on Pinterest, Yummly, Youtube, Vimeo, and Facebook.
---