Shredded Coconut Mounds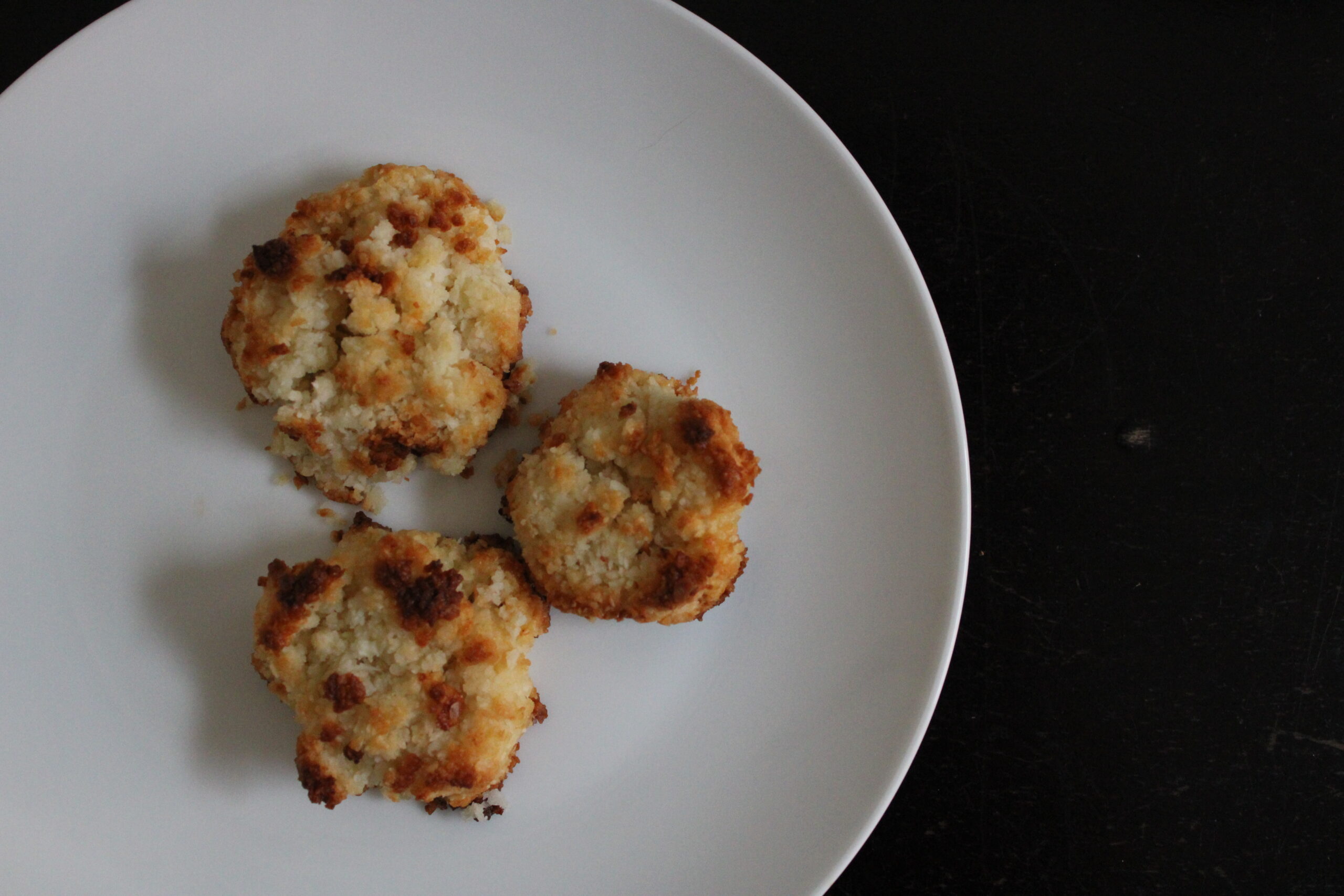 Shredded Coconut Mounds, a macaroon style cookie that is super simple to make with just a food processor! These little coconut mounds are a delish & light treat to enjoy anytime of year.
Ingredients
Yield: 6-8 cookies Time: 20 minutes
Shredded Coconut Mounds
3 cups shredded, unsweetened coconut
1/4 cup almond flour
1 1/2 Tbs melted vegan butter or coconut oil
3 Tbs honey or maple syrup
1 1/2 Tbs aquafaba (brine from canned chickpeas)
Pinch of salt
1/2 tsp pandan extract (can substitute for vanilla or almond)
1 Tbs cornstarch
Directions
Preheat the oven to 375º F
Place the shredded coconut in the food processor or blender
Pulse or mix the coconut for 1 minute or until the coconut clumps together in flakes.
Then, add the almond flour, melted butter or oil, sweetener, aquafaba, salt, and flavor extract. Mix together for 20 seconds.
Next, pulse in the cornstarch until the wet dough has formed.
Carefully scoop a heaping tablespoon of dough out onto a cookie sheet lined with parchment paper or a silicone baking mat. Leave plenty of space between each cookie. The dough is a bit crumbly but can be easily pressed together into its form.
Place in the oven and bake for 13-15 minutes or until lightly golden on top, be careful not to burn the bottom.
Remove from the oven once baked and allow to fully cool on a cooling rack.
Serve & enjoy!
Cookies can be stored at room temperature for 3-4 days.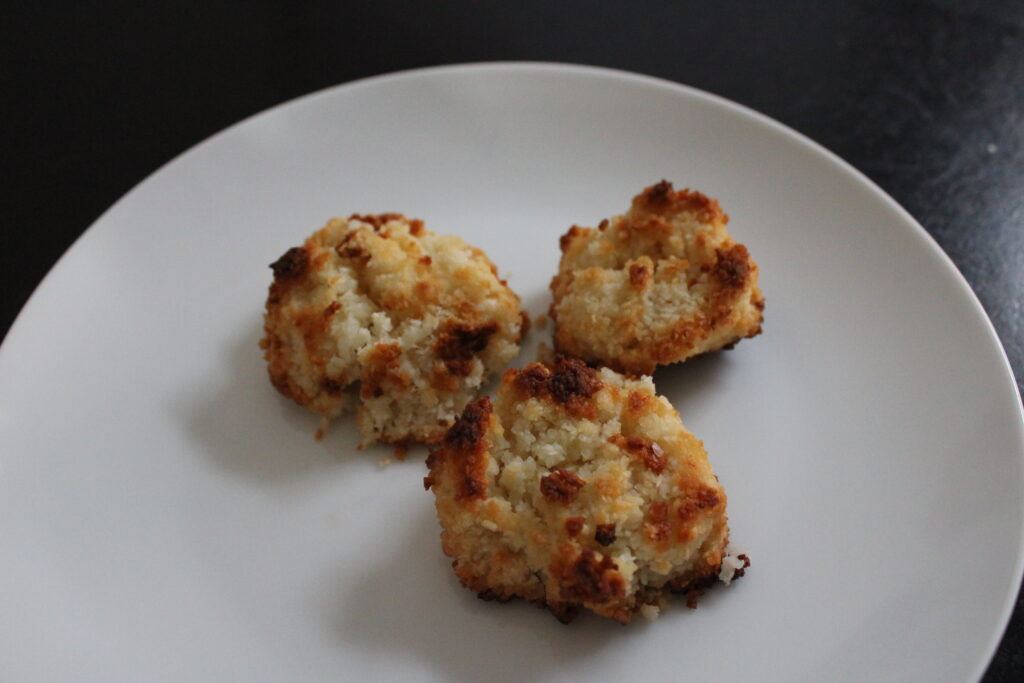 More Deliciousness
If you're looking for even more tasty recipes, keep browsing around Hearty At Home! And don't forget to share your favorite recipes with your friends, family, and loved ones.
For instance, if you find a recipe you like, pin it to your dinner inspiration board!
We share our recipes and recipe videos on Pinterest, Yummly, Youtube, Vimeo, and Facebook.
---