Easy Broiled Tofu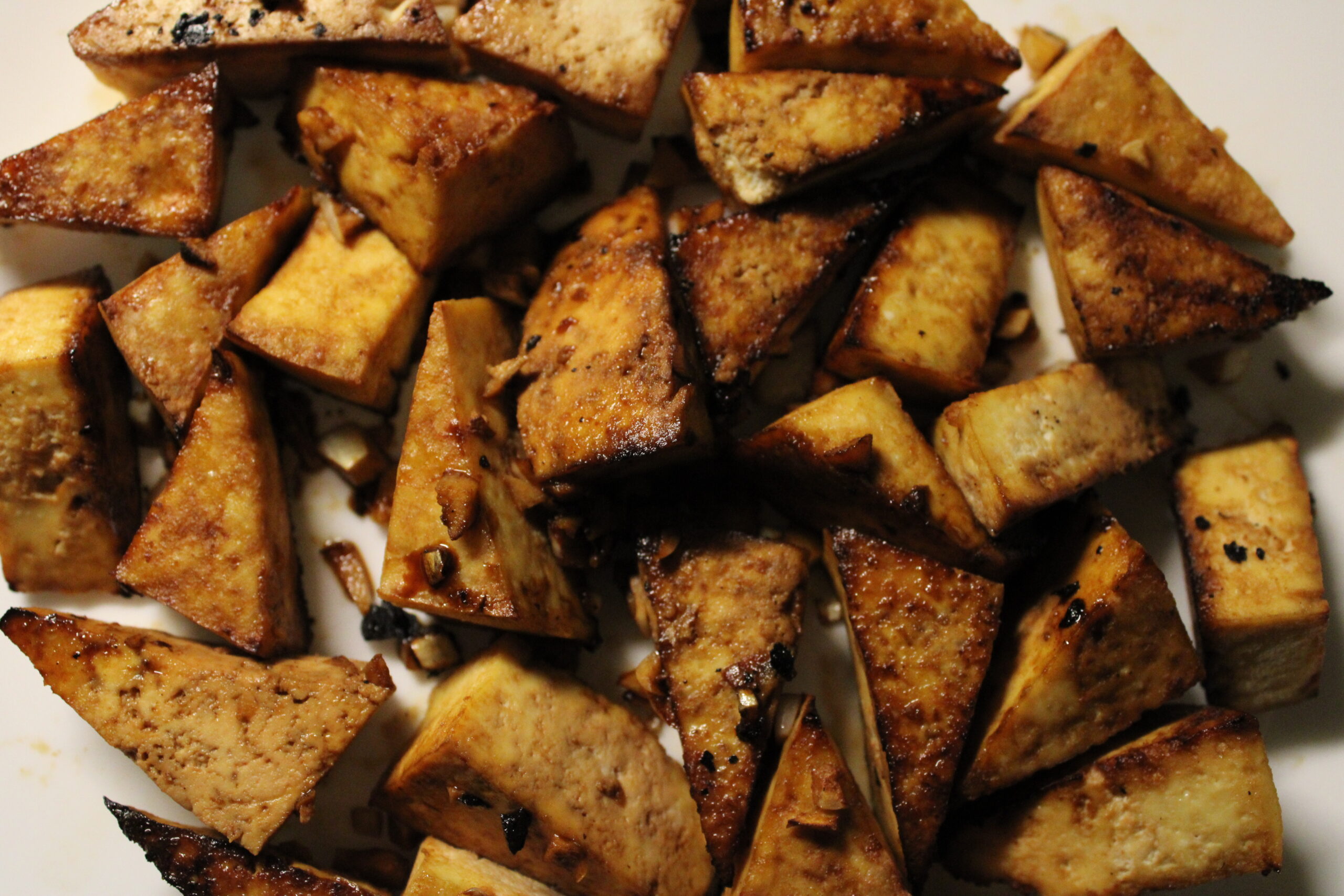 Easy Broiled Tofu makes for a delicious and crispy addition to any dish or can make for a tasty side. We paired this braised tofu with our Mashed Sweet Potatoes and Braised Cabbage. Mix and match with any of our other veggie sides, or add this tofu to a grain bowl for extra protein.
Ingredients
Serves: 4 Time: 25 minutes
Easy Broiled Tofu
1 block extra-firm tofu, drained (optionally you can press the tofu but it isn't necessary)
1/4 cup water
2 garlic cloves, minced
1-2 Tbs lemon juice
2 Tbs soy sauce
Olive oil
Directions
First, preheat the broiler on your oven and lightly spray or rub a thin layer of olive oil on a baking sheet
Next, drain the tofu and cut it into triangles but cutting widthwise into four equal rectangles and cost those in half to create squares. Then, cut the squares into triangles.
Afterward, prepare your braising sauce in a medium bowl. Combine the water, garlic, lemon juice, and soy sauce.
Dip each tofu triangle into the braising sauce and then place on the baking sheet. Continue this step until all the tofu has been in the braising sauce.
Place the baking sheet in the broiler and cook for 10 minutes. The tofu will be lightly browned.
Remove the tofu from the oven and pour some spoonfuls of the braising sauce over to tofu, there is no need to flip the tofu.
Return to the oven and bake for 3 more minutes.
After, remove the the tofu again and coat with the remainder of the braising sauce. Bake for 3 more minutes.
And then, remove the tofu from the oven, turn off the broiler.
Serve and enjoy!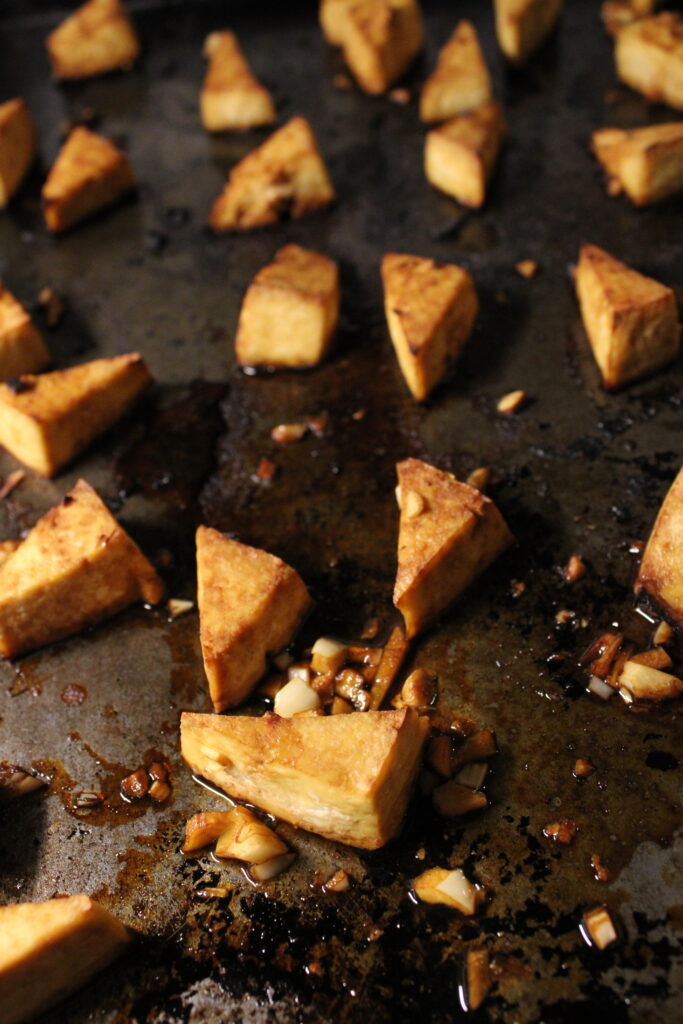 More Deliciousness
If you're looking for even more tasty recipes, keep browsing around Hearty At Home! And don't forget to share your favorite recipes with your friends, family, and loved ones.
For instance, if you find a recipe you like, pin it to your dinner inspiration board!
We share our recipes and recipe videos on Pinterest, Yummly, Youtube, Vimeo, and Facebook.
---