Cooking with Tofu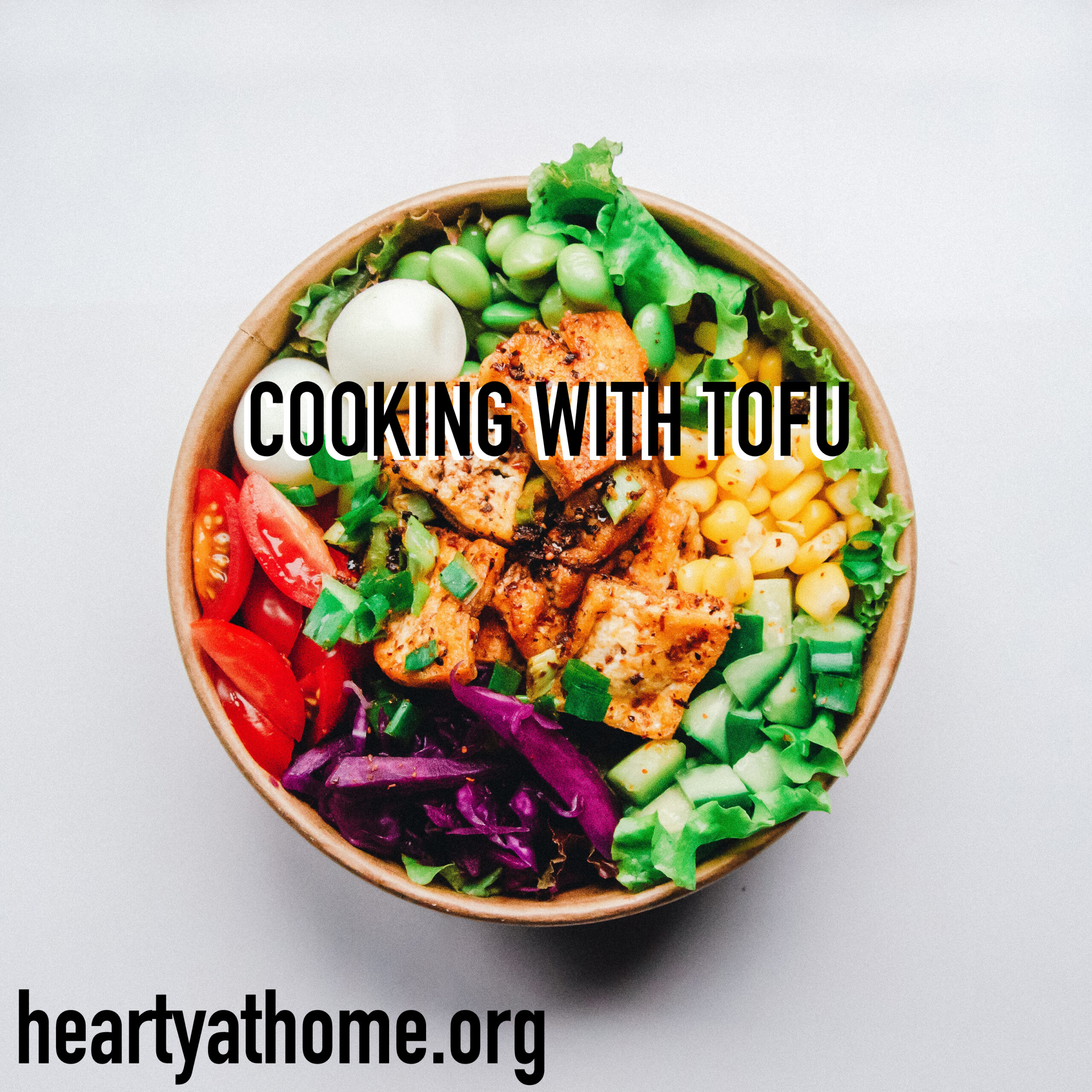 Plant-based diets are increasing in popularity, often including dishes with tofu because of their high protein and nutrients, and low fat and carb contents. However, cooking with tofu has been in culinary practices for thousands of years, originating in China.
The block of tofu is a type of bean curd made by coagulating soy milk. The production process can yield various types of blocks ranging from the softest (silken) to soft, firm, and extra firm.
And because the flavor profile of tofu is very neutral and its texture is very spongey and absorbent, it's a perfect ingredient to be worked into various recipes.
Cooking With Tofu
Our Cooking With Tofu guide will include a couple of techniques with the different types of tofu blocks and our top 12 favorite tofu recipes!
Silken/Soft Tofu
Silken tofu is best for blending into sauces, creams, smoothies, and dressings. It can also be used in baking, vegan mayo, and miso soup. Silken tofu should not be pressed or fried. The packaging can either be labeled as "silken," "soft," or the combination of both words.
Firm & Extra Firm Tofu
A medium through extra-firm tofu is more compact and has lower water content. These blocks of tofu can be pressed to remove excess water which is ideal for frying or baking. Many of our recipes use this type of tofu.
Pressing Tofu
This technique is used with firm or extra-firm blocks. This process can be achieved by taking the tofu out of the packaging, draining its excess water, wrapping the block in a few paper towels, placing the wrapped block on a plate, and placing another plate on top that is weighed down either with a skillet or heavy bag of rice.
And so, this process can be used before choosing to marinate the tofu, frying it, or baking it.
Alternatively, you can bake tofu at a low temperature (200ºF to 215ºF) for a long period of time (30-50 minutes) to remove its excess water.
Our Top 12 Tofu Recipes
More Deliciousness
Finally, if you're looking for even more tasty recipes, keep browsing around Hearty At Home! And don't forget to share these recipes with your friends, family, and loved ones.
For instance, if you find a recipe you like, pin it to your dinner inspiration board!
We share our recipes and recipe videos on Pinterest, Youtube, Vimeo, and Facebook.
---