Homemade Cashew Cheese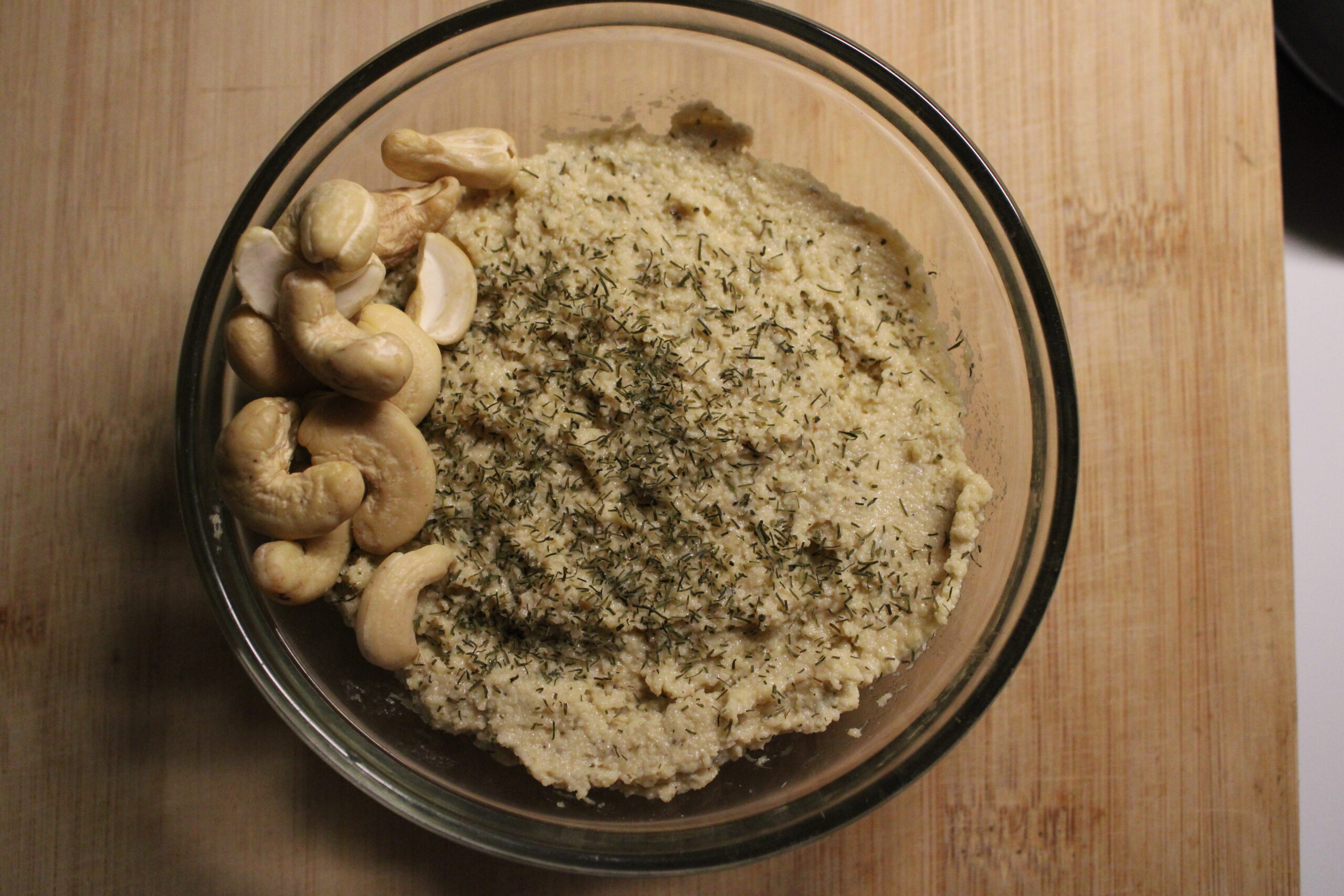 Homemade Cashew Cheese is a delicious, herby delight to enjoy as an appetizer or side for a dinner party. Serve this cashew cheese up with some sourdough crackers or fresh, raw vegetables.
Ingredients
Homemade Cashew Cheese
1 hefty cup raw cashews, soaked in water for at least 2 hours or overnight, drained & rinsed
2 Tbs nutritional yeast
2 Tbs lemon juice
1/2 tsp salt
1/4 tsp black pepper

1 Tbs fresh or dried dill

1/4 cup water
Directions
After your cashews have soaked, drained, and rinsed, transfer them to a food processor.
Then, add in the nutritional yeast, lemon juice, salt, and pepper.
Pulse all the ingredients together until it is coarse. Use a rubber spatula to push down the mixture from the sides.
Then, with the processor running, drizzle in the water until the cashews have formed a thick, creamy consistency.
Transfer the cashew cheese to a bowl and fold in the dill.
Serve and enjoy with some crackers or veggies! Store in the refrigerator in an airtight container for up to 6 days.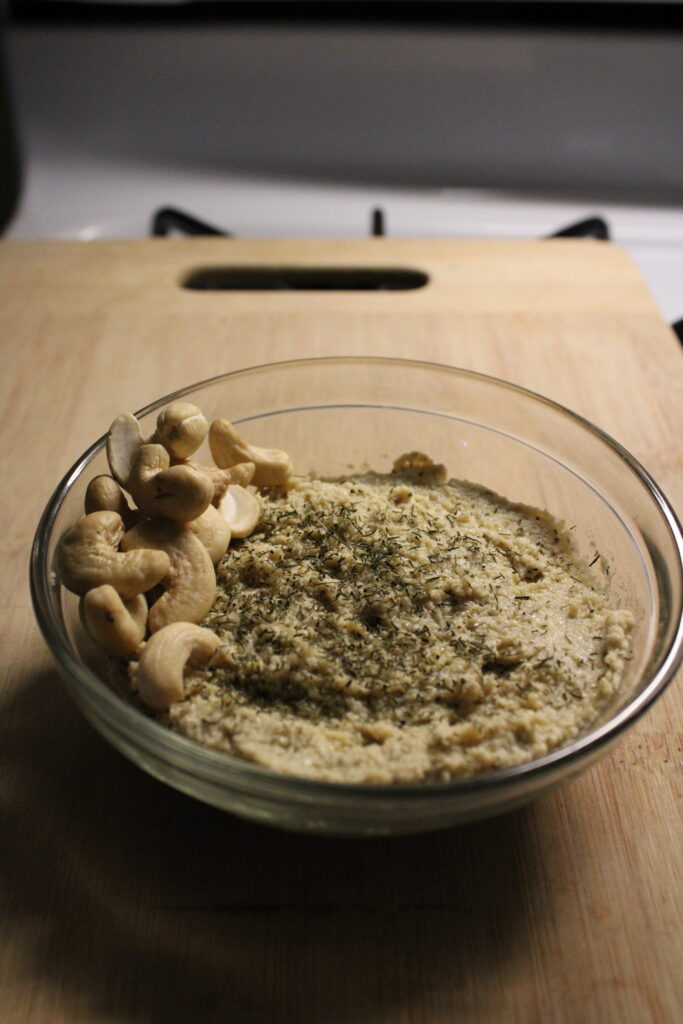 More Deliciousness
If you're looking for even more tasty recipes, keep browsing around Hearty At Home! And don't forget to share your favorite recipes with your friends, family, and loved ones.
For instance, if you find a recipe you like, pin it to your dinner inspiration board!
We share our recipes and recipe videos on Pinterest, Yummly, Youtube, Vimeo, and Facebook.
---