Braised Red Cabbage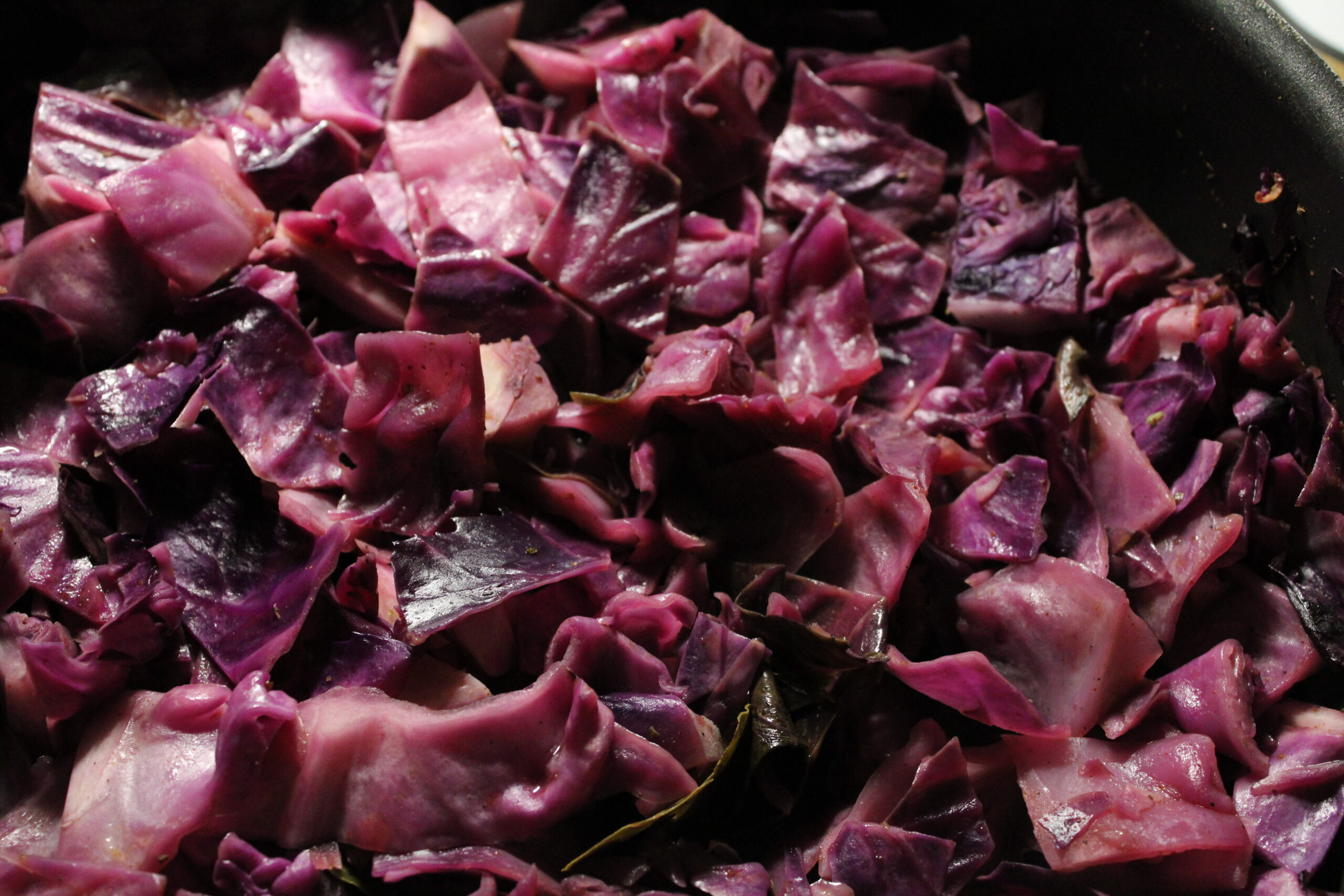 Braised Red Cabbage makes for an excellent side dish any time of the year. We paired our cabbage with roasted potatoes, tempeh, and vegetables, but you can add this cabbage to grains and other nutritious vegetables and proteins.
Ingredients
Braised Red Cabbage
1 red cabbage, chopped
1/2 yellow onion, thinly sliced
2 garlic cloves, minced
3/4 cup water
1 Tbs olive oil
2 bay leaves
1 Tbs apple cider vinegar
2 tsp old bay seasoning
1 tsp black pepper
1 tsp dried thyme
1/2 tsp dried sage
Salt to taste
Directions
Begin by preparing your vegetables.
In a large sauté pan, heat the oil on high.
Once hot, add the onion and garlic and cook for 2-3 minutes or until fragrant.
Then, add the cabbage and remaining ingredients. Stir together well on high for 5 minutes.
Reduce heat to low, cover the pan with a lid and allow it to simmer for about 40 minutes or until most of the liquid has been absorbed.
Once done, remove from heat and take out the bay leaves. Serve alongside your meal and enjoy!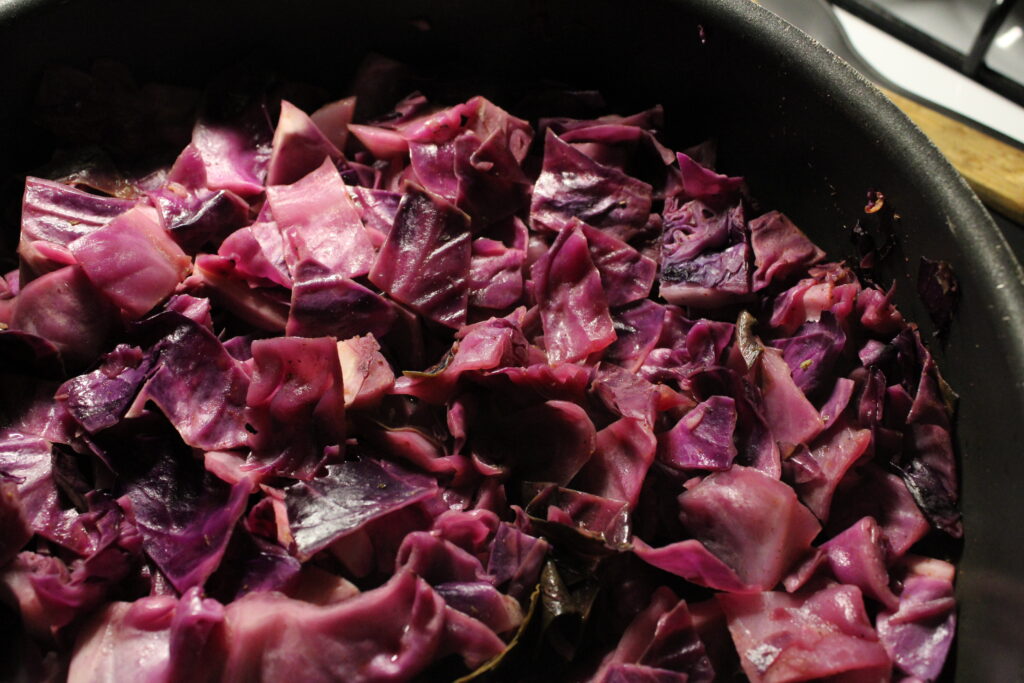 More Deliciousness
If you're looking for even more tasty recipes, keep browsing around Hearty At Home! And don't forget to share your favorite recipes with your friends, family, and loved ones.
For instance, if you find a recipe you like, pin it to your dinner inspiration board!
We share our recipes and recipe videos on Pinterest, Yummly, Youtube, Vimeo, and Facebook.
---