Mashed Sweet Potatoes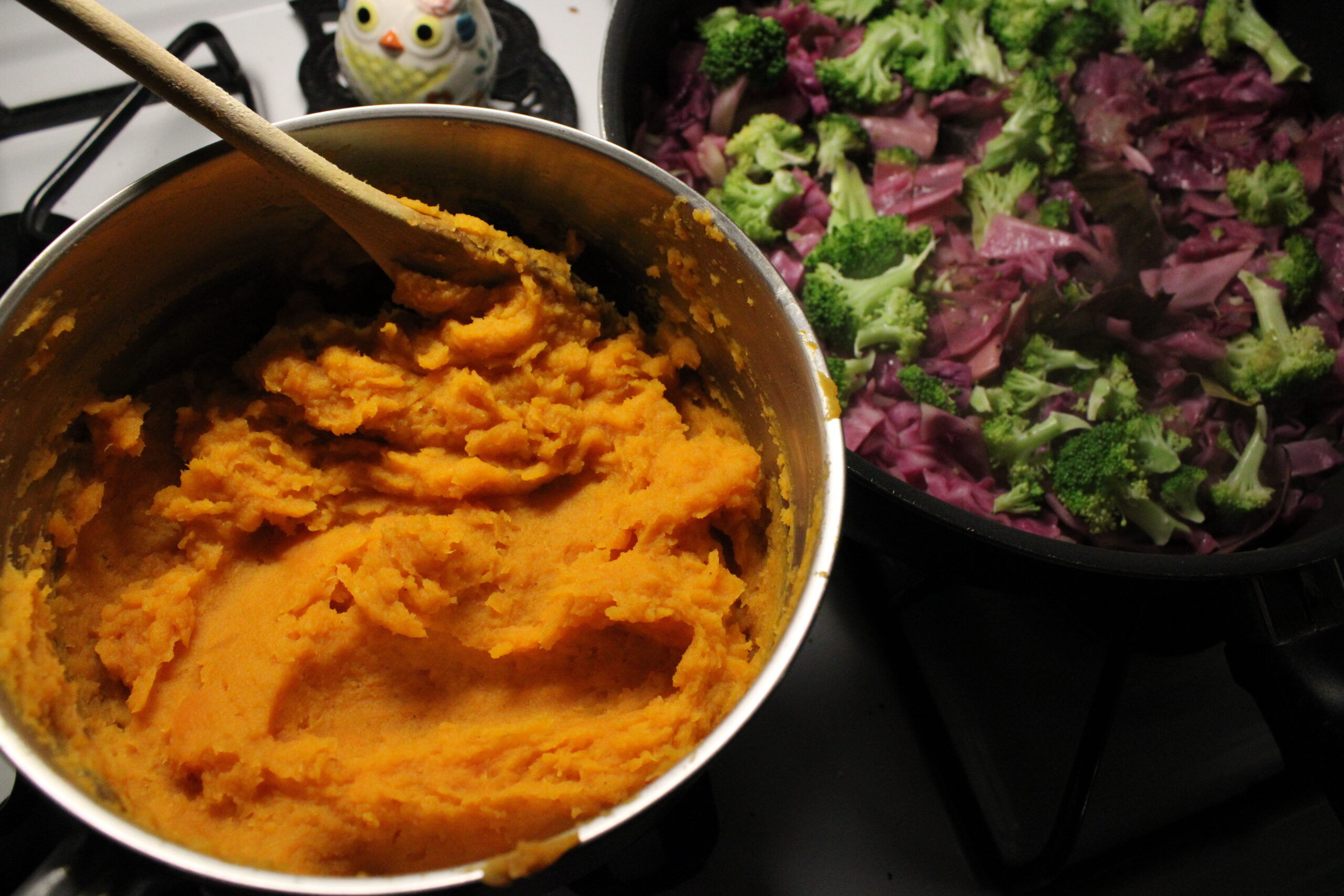 Mashed Sweet Potatoes are an excellent side dish for the holiday season. We served this alongside some braised red cabbage and broiled tofu, but this would also pair lovingly with some collards or roasted turkey. While this recipe is vegan, you can easily make it non-vegan by substituting for dairy butter.
Ingredients
Serves: 6 Time: 1 Hour
Mashed Sweet Potatoes
3 lbs sweet potatoes
1/2 tsp salt
1/2 tsp ground cinnamon
1/4 tsp pumpkin spice
1/2 tsp chinese five spice
2 Tbs maple syrup or agave (optional)
1 Tbs vegan butter or light vegetable oil
Directions
Preheat the oven to 400ºF
Place the sweet potatoes directly on the oven rack, no poking of holes needed.
Roast the potatoes for 45-75 minutes (depending on the size, large-giant sized potatoes can take up the latter half of the time but the average potato should only take 45)
Check to see if your sweet potato is done by poking through to its center. If this is easy to do, the potatoes are done.
Remove potatoes from the oven and cut them lengthwise to speed up the cooling.
When warm but not too hot, scoop out the sweet potato with a spoon and place it in a large stovetop pot. Discard the skins.
Set the pot to low heat and melt your vegan butter or heat your vegetable oil. Add in the spices and sweet potato. Mash together well. You can use an immersion blender for a faster mash or a potato masher.
**For a creamier sweet potato mash you can add a 1/4 cup of light coconut milk or extra creamy, unsweetened oat milk.
Taste and adjust seasoning as desired.
Serve and enjoy!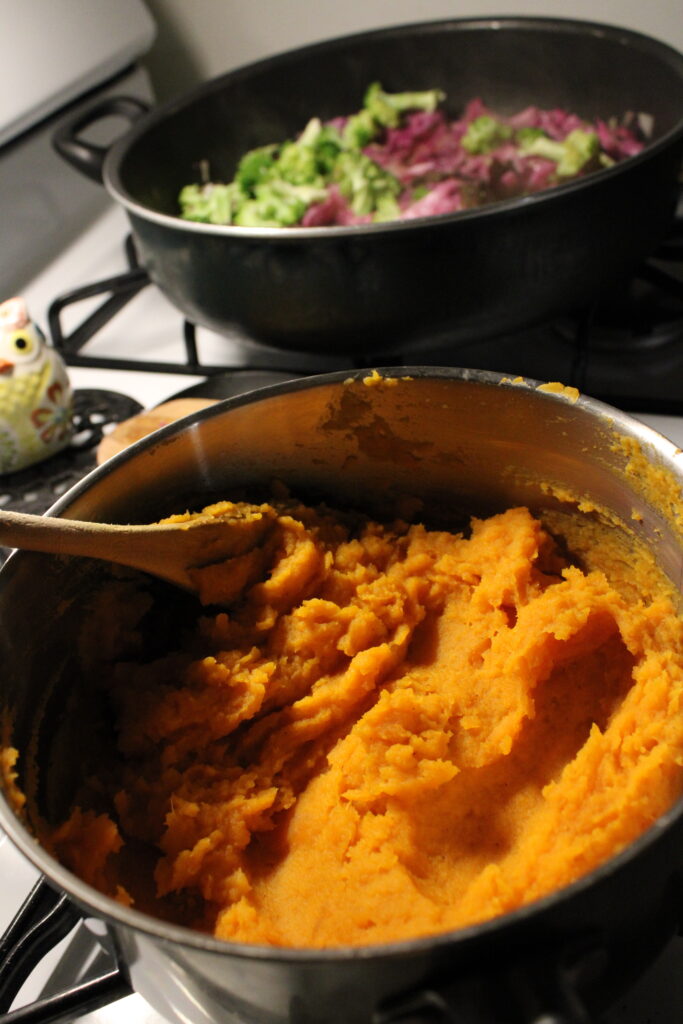 More Deliciousness
If you're looking for even more tasty recipes, keep browsing around Hearty At Home! And don't forget to share your favorite recipes with your friends, family, and loved ones.
For instance, if you find a recipe you like, pin it to your dinner inspiration board!
We share our recipes and recipe videos on Pinterest, Yummly, Youtube, Vimeo, and Facebook.
---