Mashed Sweet Potatoes & Lentils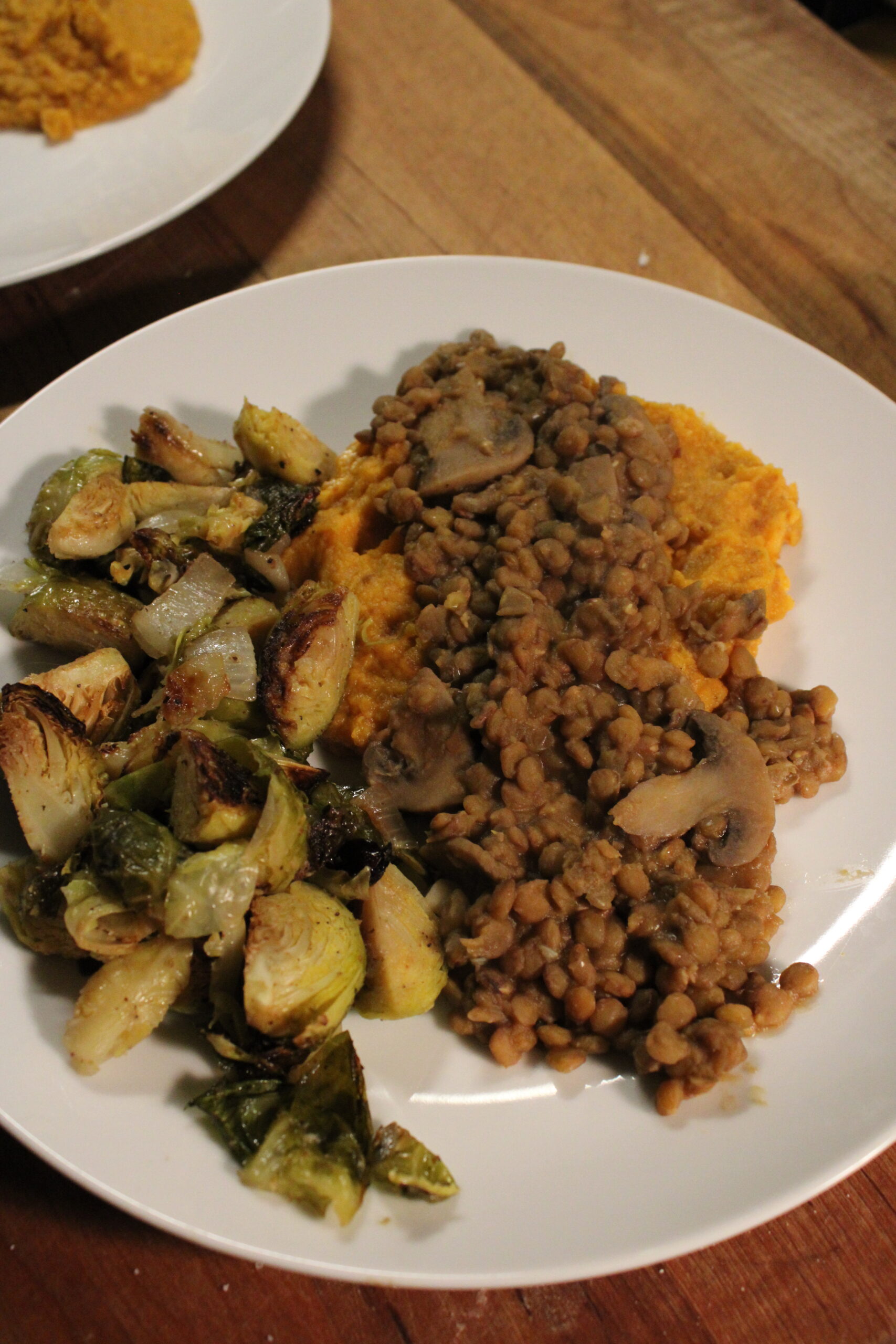 Mashed Sweet Potatoes & Lentils make for a hearty entrée on its own or a combination of delicious sides to prepare for the winter holiday season. This nutritious combo is quick and easy to make and we included a simple recipe for roasted brussels sprouts which we paired to create a complete entrée.
Ingredients
Serves: 4 Time: 35-40 minutes
Mashed Sweet Potatoes & Lentils
2 large sweet potatoes
1 Tbs non-dairy or dairy butter
1/4-1/2 cup non-dairy milk or cream
1 cup uncooked green lentils
1/2 cup mushrooms, sliced
2 cups vegetable broth
1 tsp paprika
1/2 tsp sage
1/2 tsp thyme
Roasted Brussels Sprouts
1 lb brussels sprouts, stems removed & halved
1/2 yellow onion, diced
1 Tbs olive oil
Salt & pepper to taste
3 garlic cloves, peeled & roughly chopped
Directions
For the brussels sprouts, prepare them along with the onion and garlic and add them to a small roasting pan.
Mix with oil, salt, and pepper. Place in the oven and roast for about 30 minutes.
For the potatoes, poke a few holes in them with a fork and bring water in a large pot to boil.
Add the sweet potatoes and allow them to simmer in the water for about 20-30 minutes or until softened and easy to poke through.
For the lentils, in a medium pot, add a splash of olive oil.
Once hot, add the lentils and mushrooms and stir together for 1 minute.
Then, add the vegetable broth, paprika, sage, and thyme.
Cover the pot with a lid, bring to a boil, and once boiling, reduce heat to low and simmer for 25 minutes or until fully cooked.
Once the sweet potatoes are soft, drain the water and mix with a mixer, immersion blender, or heavy fork with the non-dairy butter and milk, adding just enough milk to a preferred level of creaminess. You may also season the sweet potatoes with a dash of salt and pepper to your liking.
After everything has been cooked, serve together and enjoy!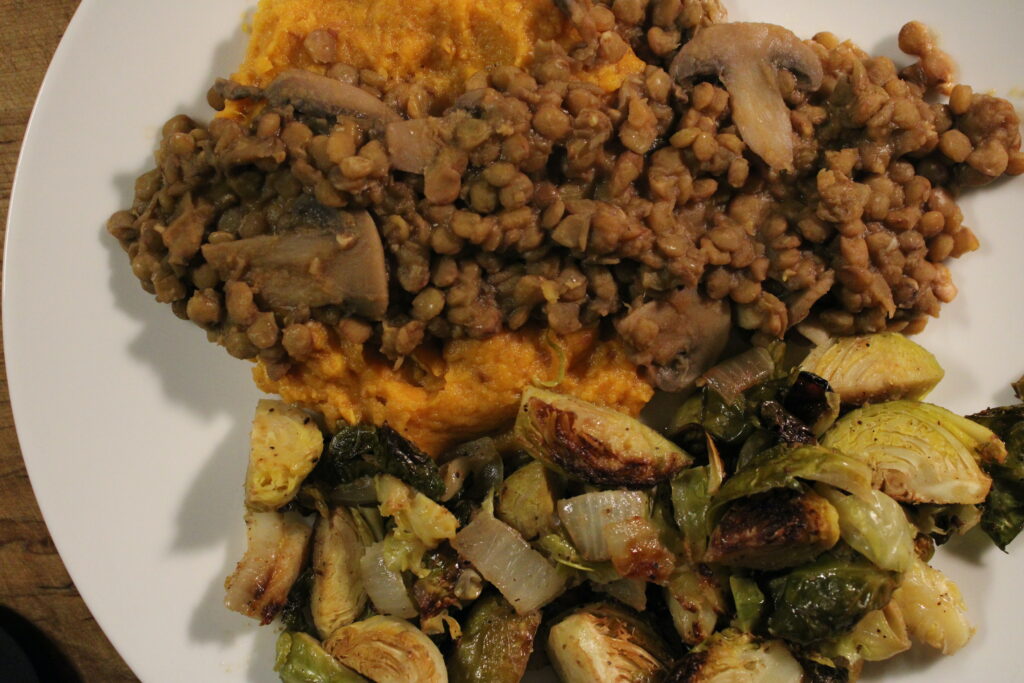 More Deliciousness
If you're looking for even more tasty recipes, keep browsing around Hearty At Home! And don't forget to share your favorite recipes with your friends, family, and loved ones.
For instance, if you find a recipe you like, pin it to your dinner inspiration board!
We share our recipes and recipe videos on Pinterest, Yummly, Youtube, Vimeo, and Facebook
---