Turkish Spiced Potato Vegetable Soup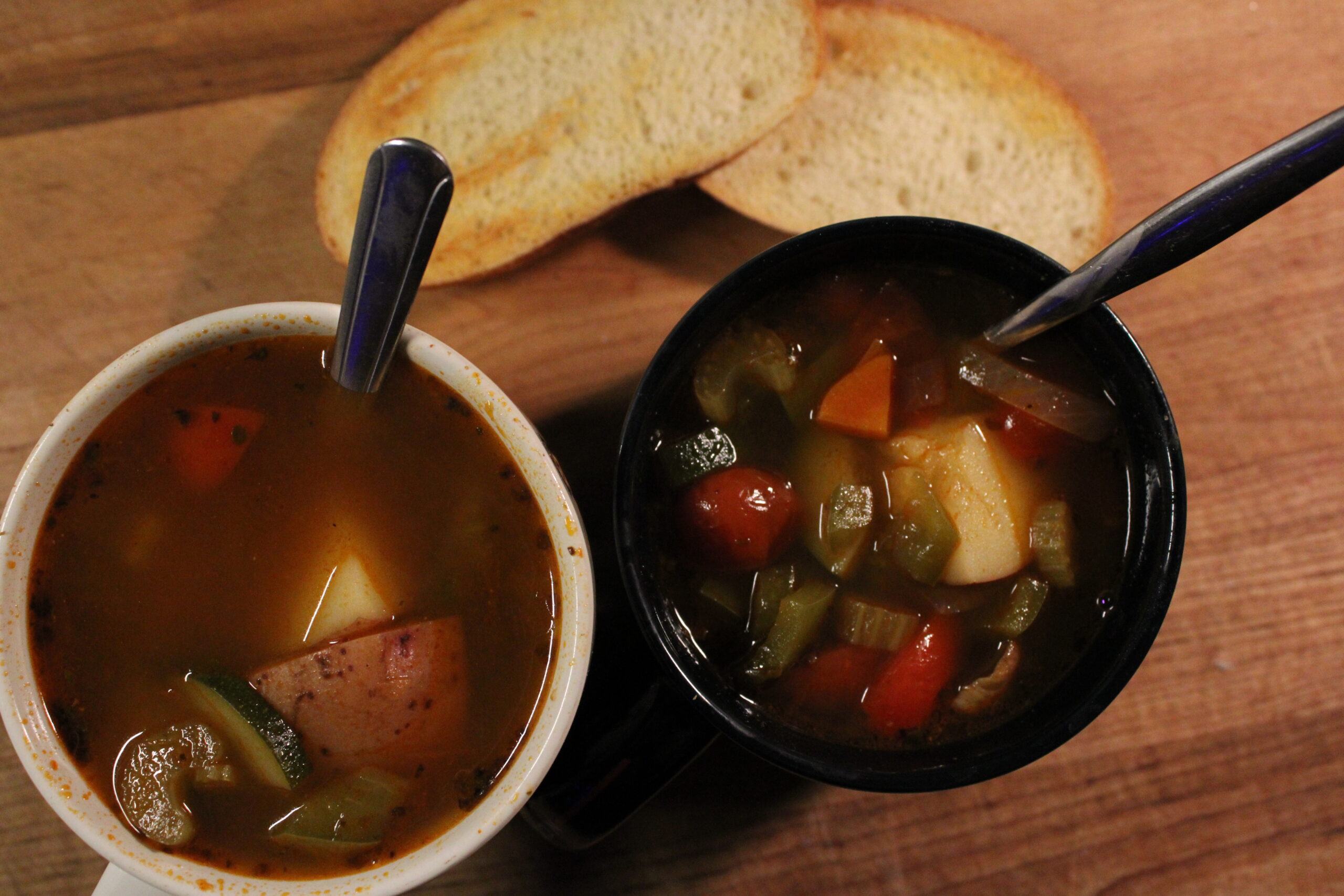 Turkish Spiced Potato Vegetable Soup is a hearty and warm soup that is perfect for the winter months. Lightly spiced and rich in nutrients, this recipe is easy to make.
Ingredients
Serves: 4-5 Time: 45 minutes
Turkish Spiced Potato Vegetable Soup
5-6 red potatoes, chopped
1 Tbs olive oil
1/2 yellow onion, diced
2 large carrots, finely chopped
2-3 celery stalks, diced
1 large zucchini, diced
1 can diced tomatoes, drained
6 cups vegetable broth
2-3 bay leaves
1 Tbs Turkish Spice Blend (see recipe below)
*Turkish Spice Blend
6 Tbs paprika
3 Tbs dried mint
2 Tbs cinnamon
2 Tbs garlic powder
1 Tbs coarsely ground cumin seed
1 Tbs kosher salt
2 tsp black pepper
1 tsp ground cloves
*Try mixing your own spice blend, or if you live near an international grocery market see what different spices they may carry.
Directions
Begin by preparing your vegetables and mixing your spice blend.
In a large pot, set heat to medium-high, and add the olive oil.
Once hot, begin sautéeing the onions and garlic. Cook together for 3 minutes.
Then, add the carrots, zucchini, and celery and stir for 5 minutes.
Next, add the potatoes, tomatoes, seasoning, and bay leaves. Stir together for 2 minutes.
Add the vegetable broth. Bring the soup to a low boil, then cover with a lid and simmer for 25-30 minutes or until the potatoes are softened.
Serve with toasted bread if desired and enjoy!
Store leftovers in the refrigerator for up to 3 days.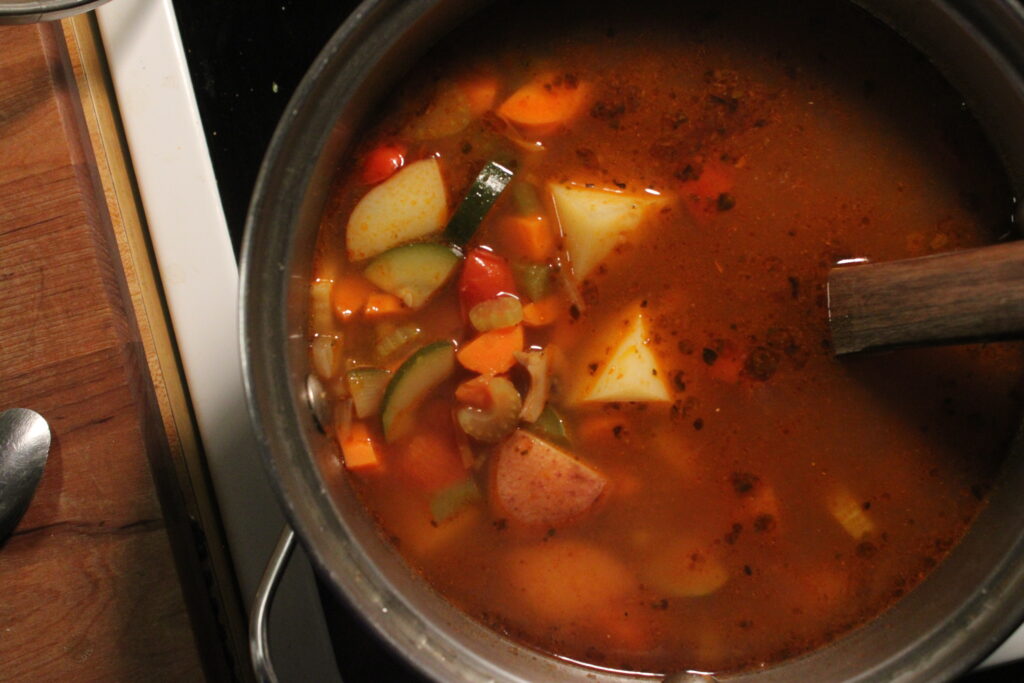 More Deliciousness
If you're looking for even more tasty recipes, keep browsing around Hearty At Home! And don't forget to share your favorite recipes with your friends, family, and loved ones.
For instance, if you find a recipe you like, pin it to your dinner inspiration board!
We share our recipes and recipe videos on Pinterest, Yummly, Youtube, Vimeo, and Facebook
---