Rutabaga & Spinach Curry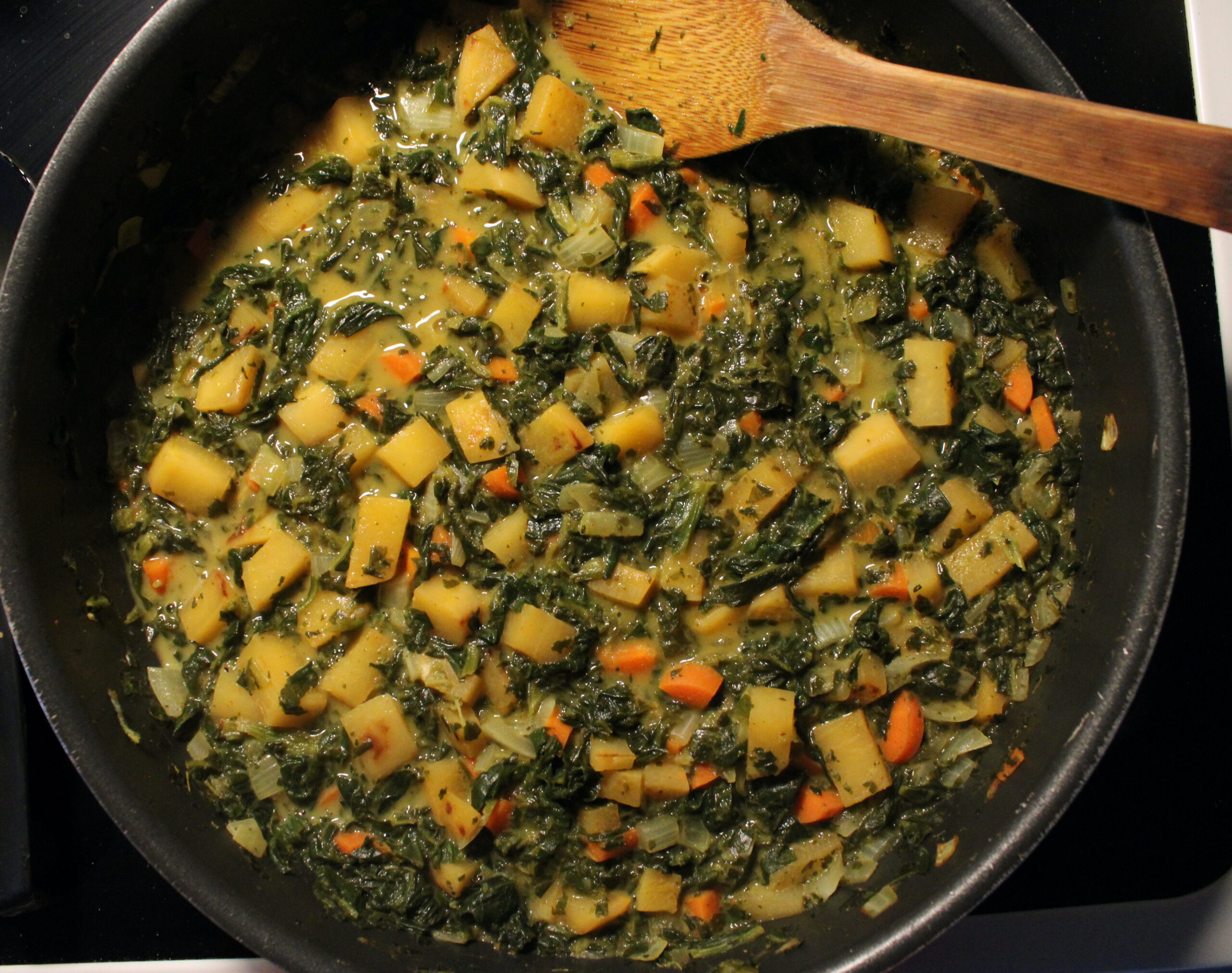 Rutabaga & Spinach Curry is a delicious and easy dish to make that's perfect for dinner and you can enjoy for lunch the next day. Rutabagas are rich in potassium and vitamin C, and spinach contains vitamin K, fiber, phosphorus, and thiamine. Serve over rice if desired.
Ingredients
Serves: 4 Time: 45 minutes
Rutabaga & Spinach Curry
1 large rutabaga, peeled and cubed
1 bag frozen spinach
1/2 yellw onion, diced
2 medium carrots, diced
2-3 garlic cloves, peeled & minced
1 (14 oz) can lite coconut milk*
1 tsp garam masala (or curry powder)
1/2 tsp amchur dried mango powder (optional)
2 tsp turmeric powder
Salt & black pepper to taste
1 Tbs olive oil
Cooked rice (for serving)
Optional topping: minced cilantro
*Lite coconut milk is a low-fat alternative. You may also substitute for unsweetened, unflavored soy or nut milk, cow's milk (for non-vegan), or you may dilute regular coconut milk with water (i.e. 2/3 cup coconut milk + 1/3 cup water for a recipe that calls for 1 cup)
Directions
Begin by preparing your vegetables.
Then, in a large skillet, heat the olive oil on high heat.
Next, sauté the rutabaga and cook for about 7-10 minutes or until lightly browned.
Then, add the onion, carrot, and garlic. Cook together for another 5 minutes.
Add in the seasonings, frozen spinach, and coconut milk (or alternative). Bring the mixture to a low boil, then reduce heat to low, cover and simmer for about 20 minutes or until vegetables are fully cook and softened.
Serve over rice and top with optional toppings and enjoy!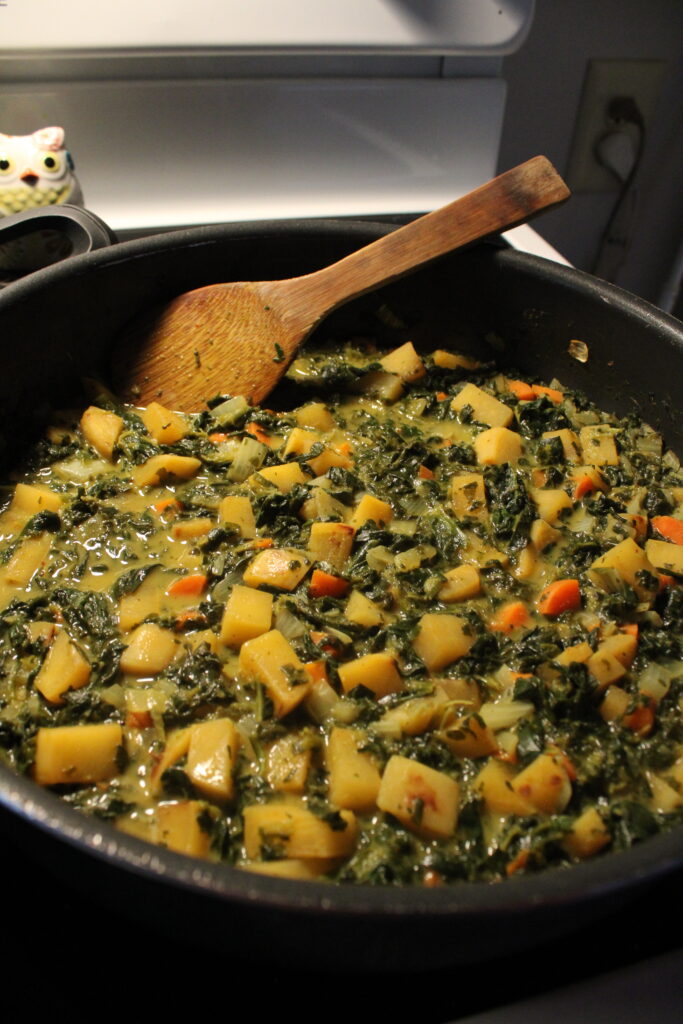 More Deliciousness
If you're looking for even more tasty recipes, keep browsing around Hearty At Home! And don't forget to share your favorite recipes with your friends, family, and loved ones.
For instance, if you find a recipe you like, pin it to your dinner inspiration board!
We share our recipes and recipe videos on Pinterest, Yummly, Youtube, Vimeo, and Facebook.
---