Slow Cooker Black Beans & Rice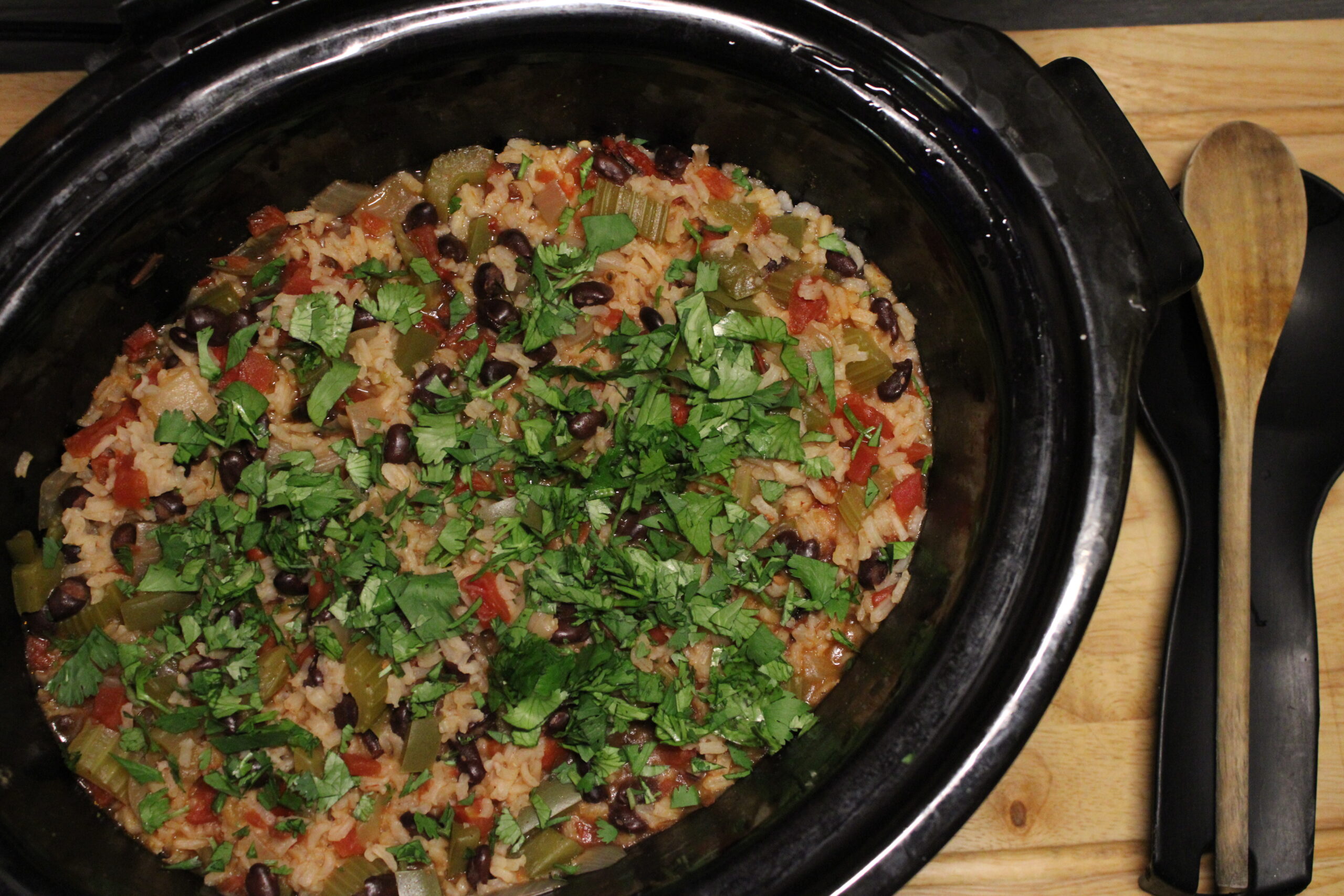 Slow Cooker Black Beans & Rice is a nutrient-dense and easy-to-prepare dish when you're short on time or are planning ahead for the week. This delicious and lightly spicy slow cooker recipe is also a great way to feed a larger group and can be doubled if needed.
Ingredients
Serves: 5-6 Time: 6 hours
Slow Cooker Black Beans & Rice
1 can black beans, drained & rinsed
1 can diced tomatoes, drained & rinsed
1/2 large yellow onion, diced
1 medium bell pepper, diced
2 garlic cloves, minced
1 tsp chili powder
4 cups vegetable stock
1/2 tsp cumin
1/2 tsp black pepper
1 Tbs chipotle pepper in adobo, chopped (optional)
1/2 lime, juiced
1 cup rice
1/4 cup cilantro, minced (for serving)
Directions
First, place the onion, bell pepper, garlic, black beans, diced tomatoes, vegetable stock, seasonings, and lime juice in the slow cooker. For a spicier option, add the chipotle pepper in adobo.
Set heat to high and allow it to cook for 6 hours.
Toward the last hour of cooking, add in the rice.
Continue cooking on high until the rice is softened and fully cook.
Turn heat off, garnish with cilantro, serve and enjoy!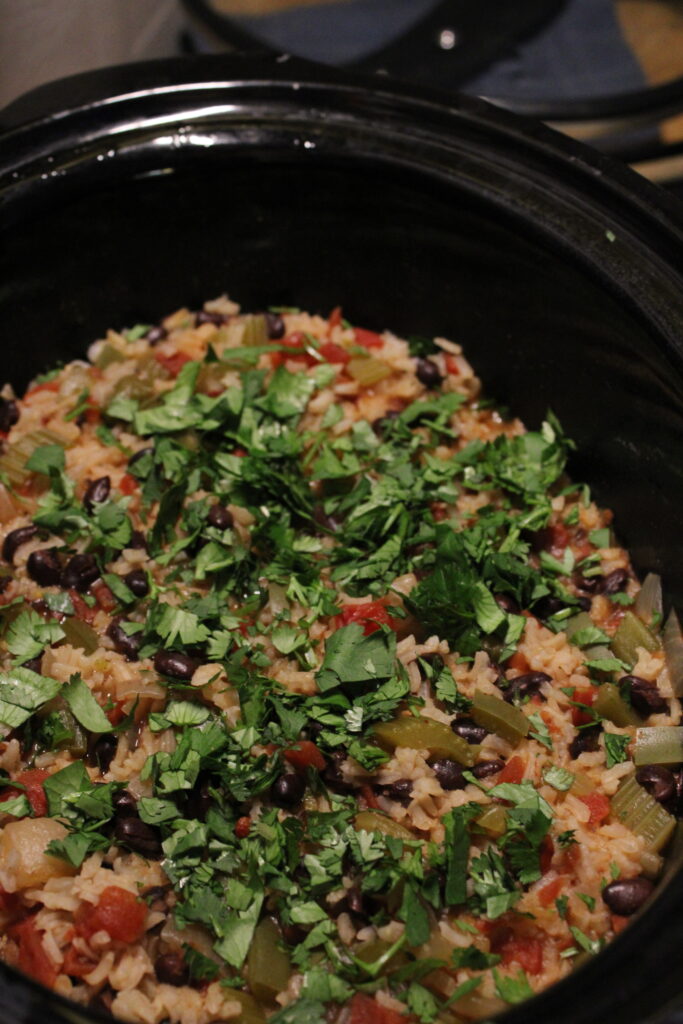 More Deliciousness
If you're looking for even more tasty recipes, keep browsing around Hearty At Home! And don't forget to share your favorite recipes with your friends, family, and loved ones.
For instance, if you find a recipe you like, pin it to your dinner inspiration board!
We share our recipes and recipe videos on Pinterest, Yummly, Youtube, Vimeo, and Facebook
---