Roasted Vegetable Quinoa Bowl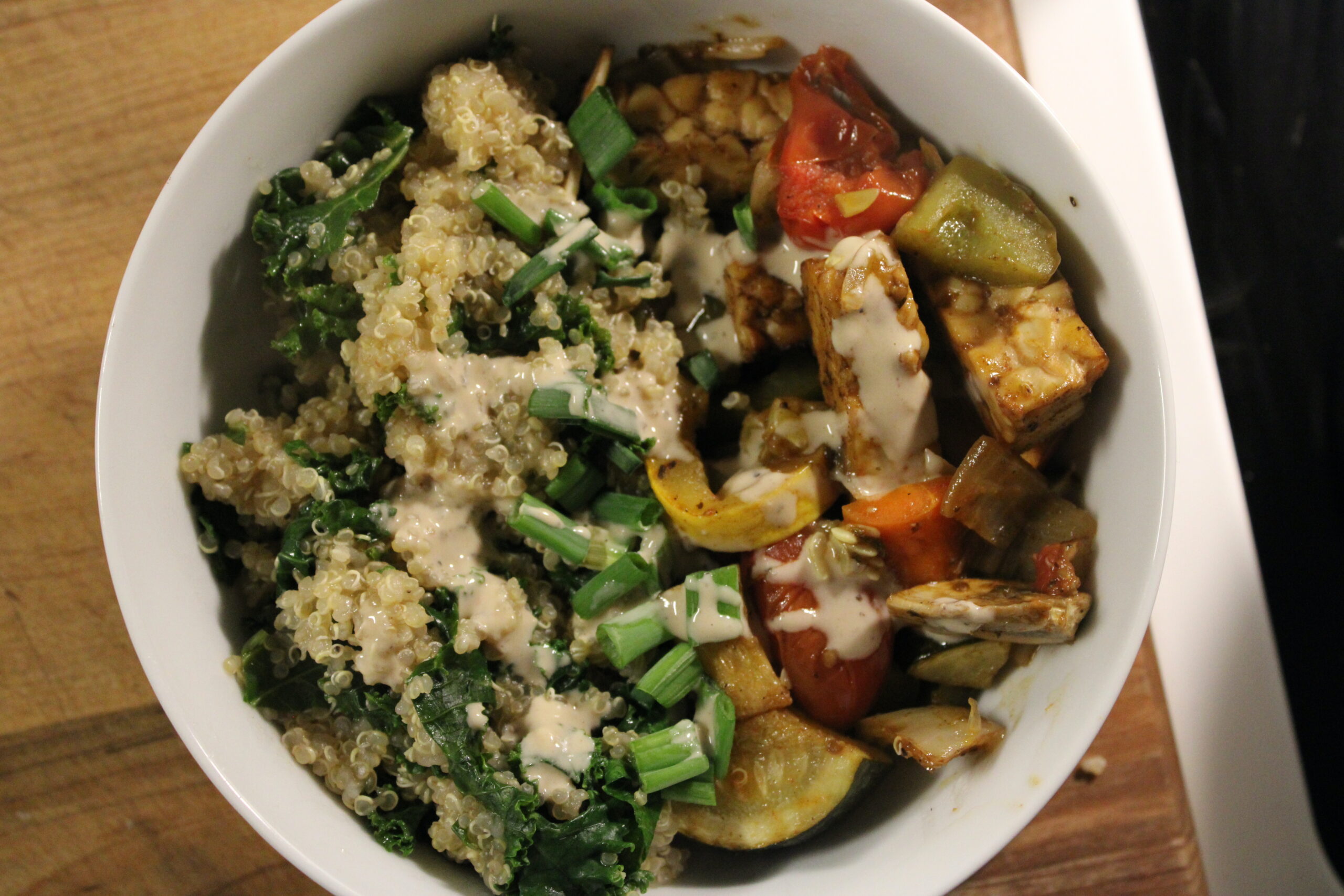 Roasted Vegetable Quinoa Bowl makes for a delicious dinner or meal prep that can be enjoyed hot or cold for lunch the next day. This recipe is also easy to cater to different tastes and seasons if you want to mix & match with vegetables and proteins.
Ingredients
Serves: 3-4 Time: 45 minutes
Roasted Vegetable Quinoa Bowl
1 cup quinoa, rinsed
2 cups vegetable broth
1/4 tsp fennel
2 cups kale, chopped & stems removed
1/2 yellow onion, chopped
1 small bell pepper, chopped
1 large carrot, chopped
10 oz. cherry tomatoes
1/2 package tempeh, cubed
1 medium yellow squash, chopped
2 Tbs balsamic vinegar
1 Tbs olive oil
1 tsp paprika
1/2 tsp oregano
1 tsp garlic powder
1/2 tsp black pepper
1 tsp salt
Directions
Preheat the oven to 400ºF
Then, prepare the onion, carrot, bell pepper, squash, and tempeh.
Once chopped, combine the vegetables in a mixing bowl with the tomatoes and mix with the balsamic vinegar, olive oil, and seasonings (except for the fennel).
Spread the vegetables out onto a roasting pan and bake in the oven for about 30-35 minutes or until tender and roasted.
Meanwhile, bring the vegetable broth to a boil in a medium stovetop pot.
Once boiling, stir in the quinoa and fennel. Reduce heat to low.
Cover the quinoa with a lid and simmer on low heat for about 20-25 minutes or until cooked, stirring occasionally.
Once the quinoa is cooked, stir in the kale and allow it to wilt.
Serve the quinoa and kale with the roasted vegetables together and enjoy!
You may choose to serve this dish with a green goddess or tahini dressing if desired.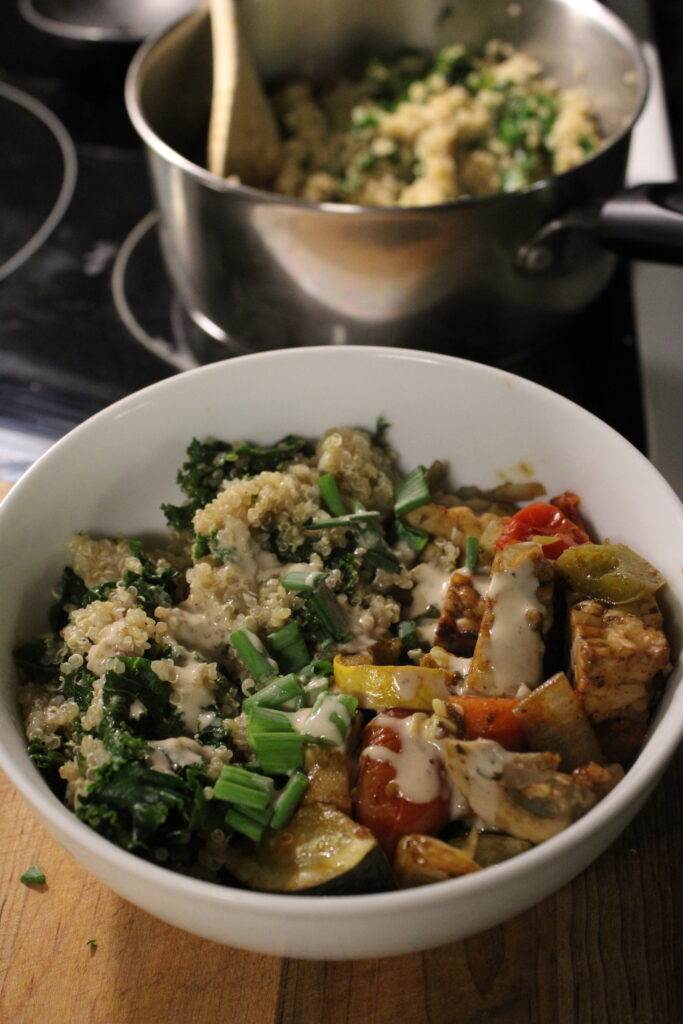 More Deliciousness
If you're looking for even more tasty recipes, keep browsing around Hearty At Home! And don't forget to share your favorite recipes with your friends, family, and loved ones.
For instance, if you find a recipe you like, pin it to your dinner inspiration board!
We share our recipes and recipe videos on Pinterest, Yummly, Youtube, Vimeo, and Facebook
---