Mole Tempeh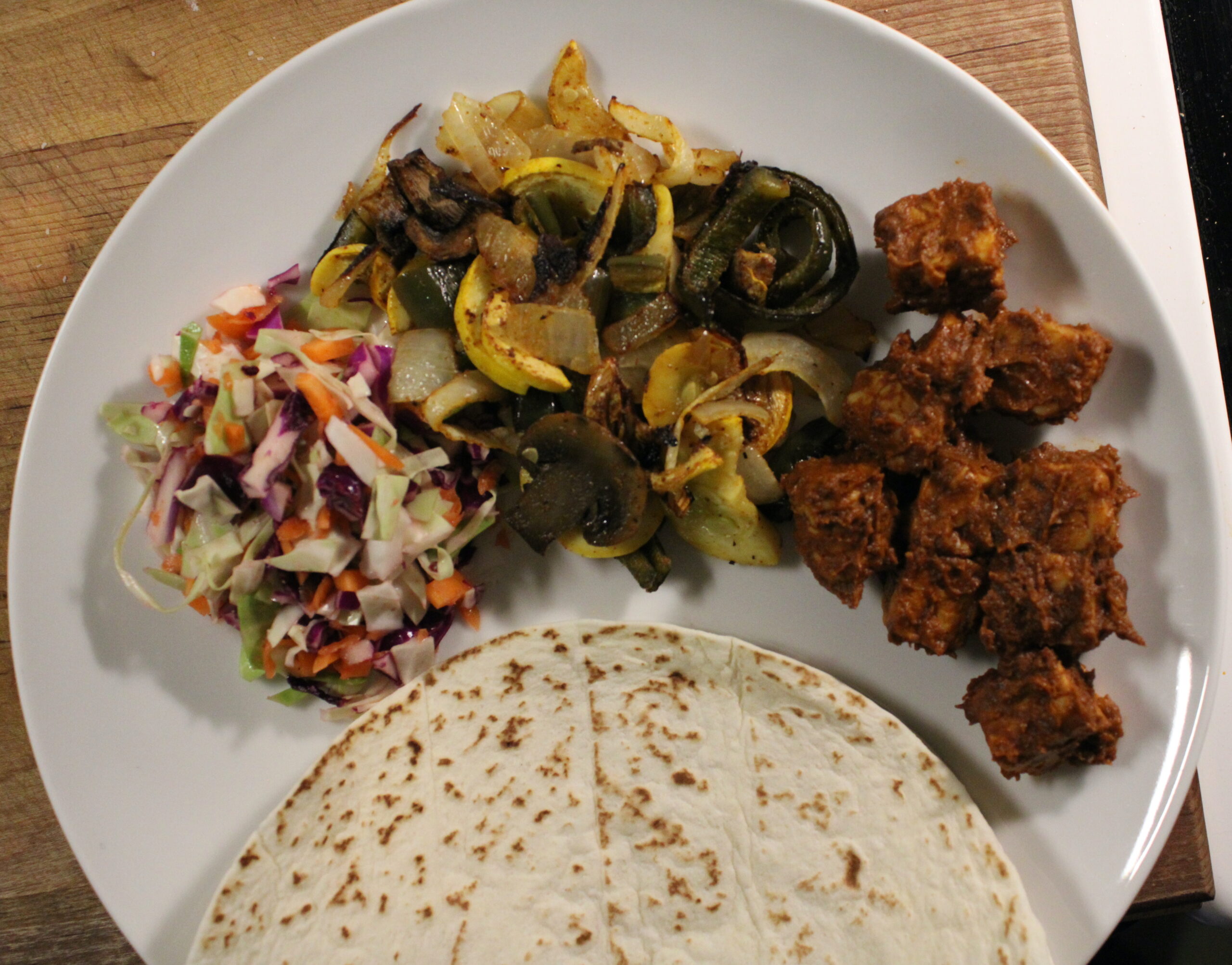 Mole Tempeh, inspired by mole chicken, is a delicious and easy plant-based recipe that can be used for burritos, bowls, tacos, or rice dishes. This dish pairs well with our veggie fajitas and our homemade Pico de Gallo.
Ingredients
Serves: 3-4 Time: 35 minutes
Mole Tempeh
1 package tempeh, cubed
1 heaping Tbs mole sauce
1/2 cup tomato sauce
Optional: 1-2 Tbs plant-based sour cream (for a creamy mole)
1 tsp chili powder
1/2 tsp garlic powder
1/4 tsp cayenne
1 tsp cumin
Dash of salt and pepper to taste
1/2 lime, juiced
Dash of olive oil for sautéeing
Simple Cabbage Slaw
1/2 cup red and green cabbage, finely chopped
1 medium carrot, grated
1/2 lime, juiced
1/2 tsp salt
1 tsp cumin
Directions
In a mixing bowl, combine the mole sauce, tomato sauce, seasonings, and lime juice. Taste and adjust to desired spice levels.
In a medium skillet, set heat to medium high.
Once hot, add the olive oil and begin sautéing the tempeh, cooking for about 3-4 minutes on each side (8-10 minutes total).
Then, stir in the mole mixture and combine well.
Cook together for another 5-7 minutes on medium-low heat.
In another bowl, combine the slaw ingredients and stir together.
Once the tempeh is cooked, serve over a tortilla with slaw, fajitas, and rice if desired.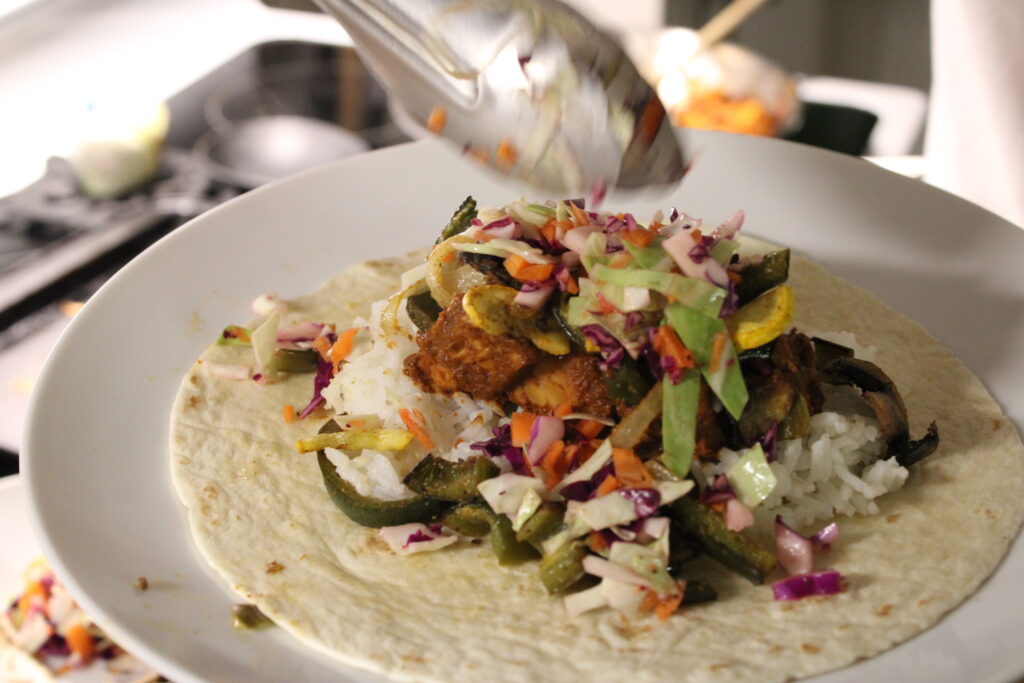 More Deliciousness
If you're looking for even more tasty recipes, keep browsing around Hearty At Home! And don't forget to share your favorite recipes with your friends, family, and loved ones.
For instance, if you find a recipe you like, pin it to your dinner inspiration board!
We share our recipes and recipe videos on Pinterest, Yummly, Youtube, Vimeo, and Facebook
---