Red & White Bean Jambalaya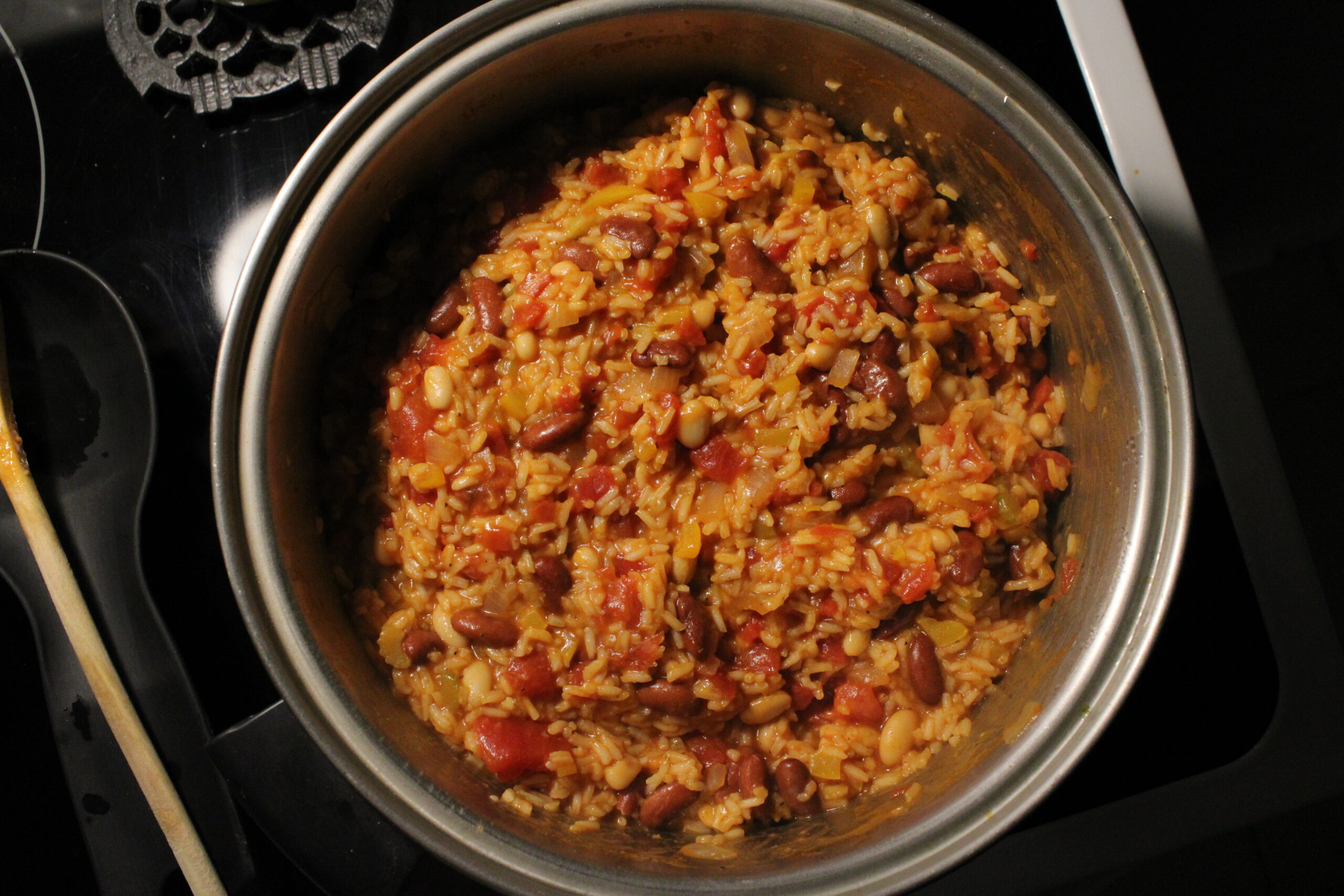 Red & White Bean Jambalaya is nutrient dense and absolutely delicious. This hearty dish is a great way to feed a lot of folks. Feel free to dress up this plant-based dish however you like with more protein. Try cooking it with seitan or tempeh for a vegan option, or use andouille sausage and okra for a more traditional approach.
Ingredients
Time: 45-60 minutes Serves: 4-6
Red & White Bean Jambalaya
1 medium yellow onion, diced
1 large bell pepper, diced
2-3 celery stalks, diced
4 garlic cloves, minced
Olive oil
White vinegar or dry cooking sherry
1 can cannellini or great northern beans, drained & rinsed
1 can light red kidney beans, drained & rinsed
2 cups rice
28 oz. diced tomatoes
3 Tbs tomato paste
4 cups vegetable broth
1-2 bay leaves
Salt and black pepper to taste
1 tsp paprika
1 tsp dried ground thyme
1/2 tsp marjoram
1/2 tsp dried ground sage
Optional toppings: Chopped scallions, hot sauce
Directions
In a large stock pot, set heat to medium-high and add enough oil to coat the bottom of the pot.
Once the oil is hot, sauté the onion, garlic, bell pepper, and celery for about 12-14 minutes, stirring frequently.
Then, add the tomato paste and stir together for 4 minutes.
Next, add the rice and seasoning and stir together for another 2-3 minutes.
Transfer the beans and tomatoes to the pot along with the seasoning and stir together for another minute before adding the vegetable broth and bay leaves.
Bring the pot to a boil, then reduce heat to low and simmer for about 20-30 minutes, stirring occasionally to prevent the rice from sticking and clumping to the bottom of the pot.
Taste and adjust the seasoning once the rice is cooked and the liquid is absorbed.
Remove the bay leaves.
Serve with optional toppings and enjoy!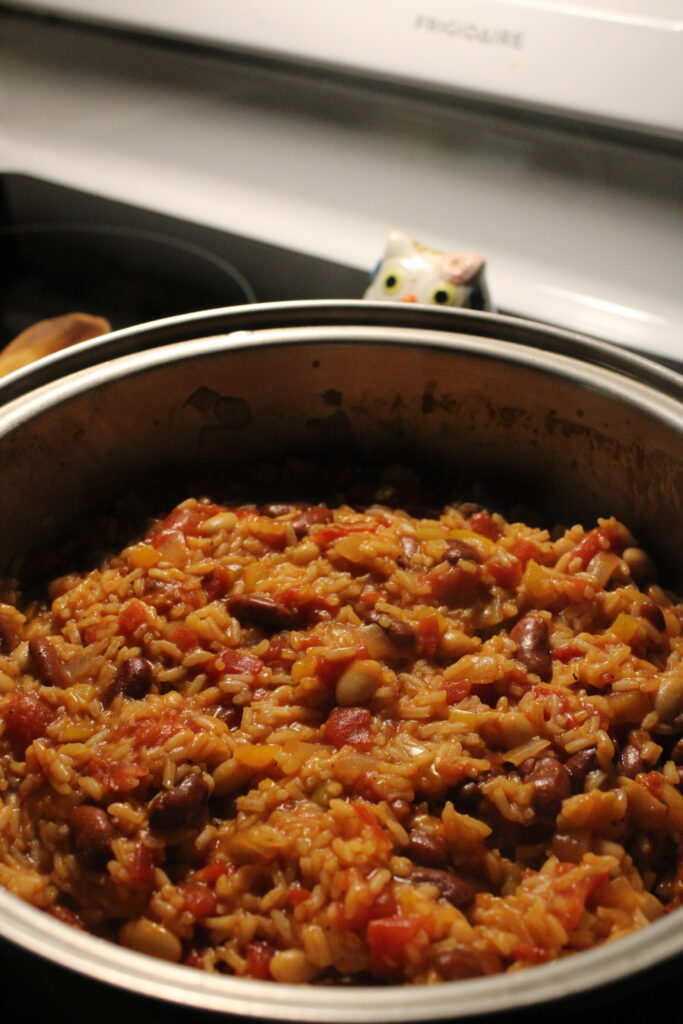 More Deliciousness
If you're looking for even more tasty recipes, keep browsing around Hearty At Home! And don't forget to share your favorite recipes with your friends, family, and loved ones.
For instance, if you find a recipe you like, pin it to your dinner inspiration board!
We share our recipes and recipe videos on Pinterest, Yummly, Youtube, Vimeo, and Facebook
---