Orange Cashew Tofu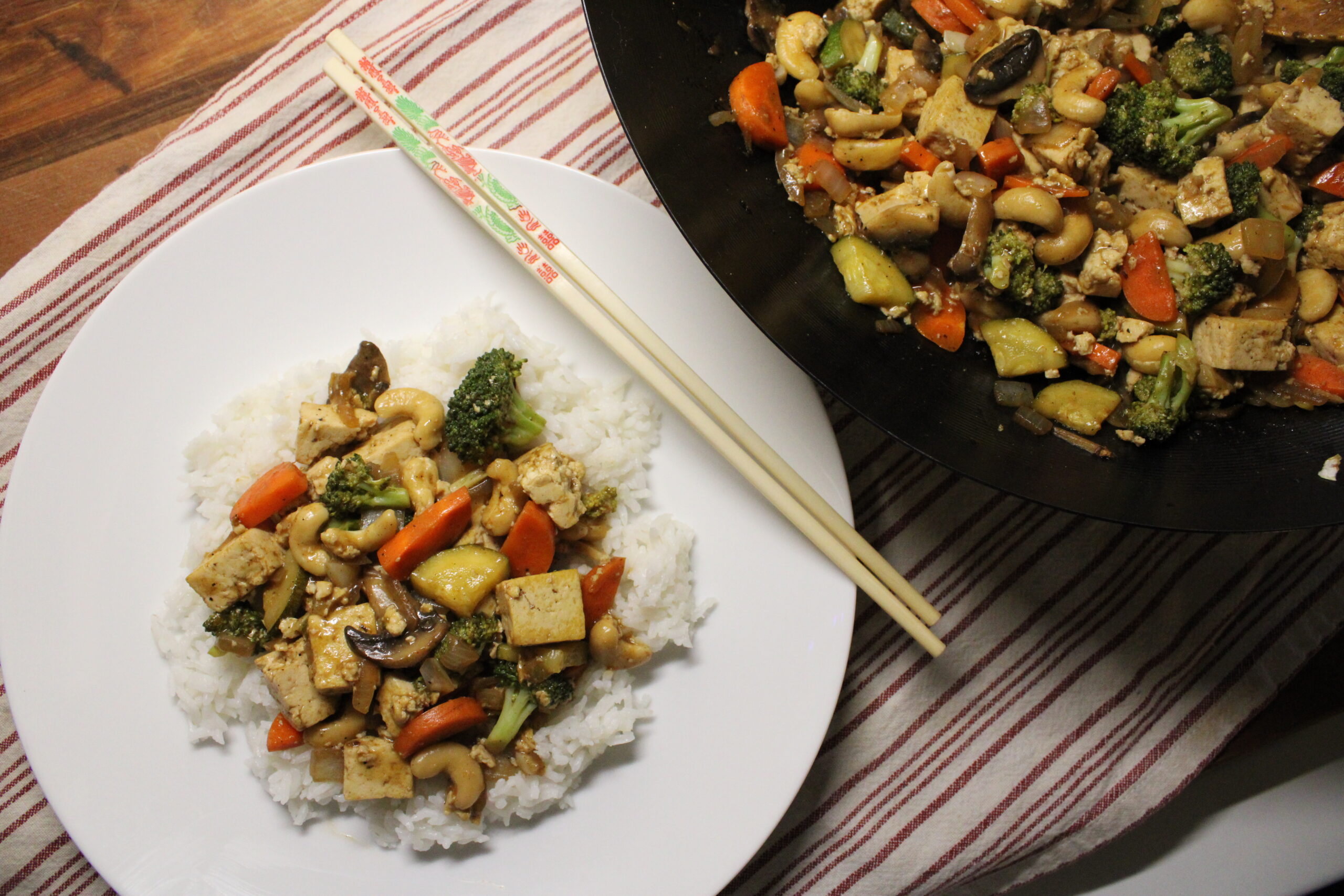 Orange Cashew Tofu makes for a delicious, high-protein dish with a sweet and spicy sauce. Serve alongside vegetables and rice, and feel free to mix and match with your stir-fry vegetables. If you'd like, you can also substitute the tofu for chicken or shrimp if desired.
Ingredients
Orange Cashew Tofu
1 block extra-firm tofu, drained & pressed, cut into cubes
1/3 cup raw cashews
1/2 onion, diced
2 carrots, diced
1/2 cup white mushrooms, sliced
1 small zucchini or squash, thinly sliced
1/2 cup broccoli florets
Sesame oil for cooking
1 cup uncooked rice & 2 cups water
Orange Sauce
2 garlic cloves, minced
1/2 tsp ground ginger
1/2 cup orange juice
1-2 Tbs lite soy sauce
1/2 tsp black pepper
1 Tbs rice vinegar
1 Tbs cornstarch
Directions
Begin by preparing your tofu, allowing it to press for at least 15-20 minutes. Once pressed, drain any excess liquid and cut into cubes.
Prepare your stir fry vegetables and begin cooking your rice in a rice cooker or stovetop pot.
Then, combine your sauce ingredients in a mixing bowl.
In a skillet, heat a dash of sesame oil on high. Once hot, add the tofu and allow it to cook until lightly crisp on each side, about 3-4 minutes, and then turning.
Add the cashews to the tofu.
Then add in the sauce and allow it to darken slightly and bubble.
Stir the sauce into the tofu and cashews well, reducing heat to medium.
Set aside the tofu mix.
In a skillet, heat more sesame oil (if desired), and begin sauteing your vegetables. Begin with the onion, carrot, and squash, cooking for 7-10 minutes stirring frequently.
Add a splash of water or rice vinegar and optionally season your vegetables with a pinch of five-spice or black pepper.
Then add in the broccoli and mushrooms. Cook for another 5 minutes on high heat.
Transfer the tofu mix to the stir-fry and combine well. Add a splash of water if desired to thin out the sauce slightly.
Cook for another 3-5 minutes, then remove from heat, serve and enjoy.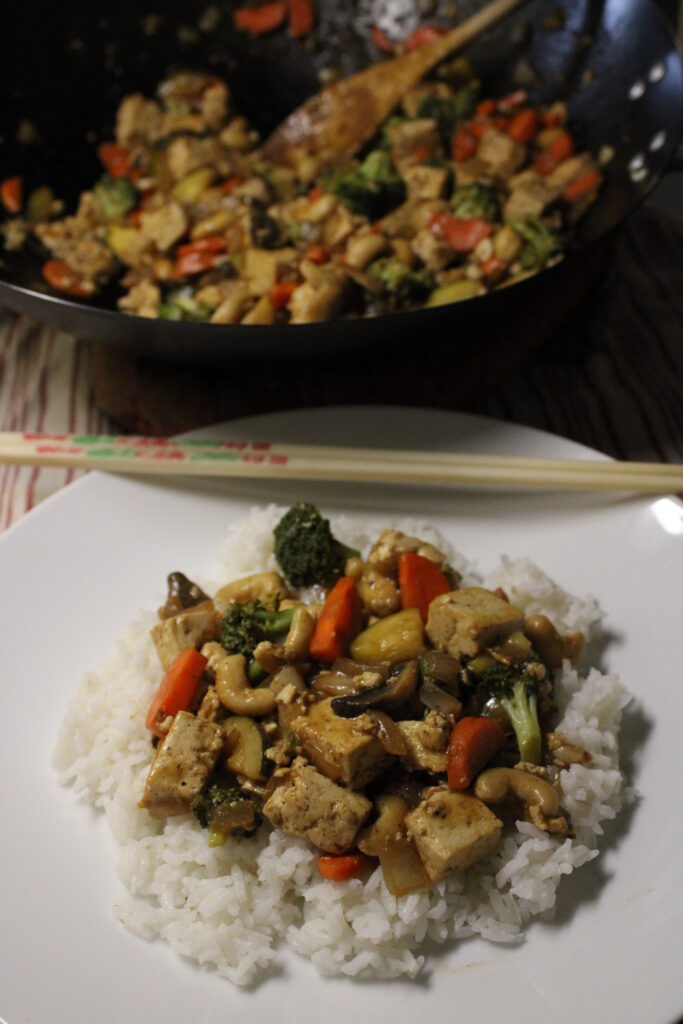 More Deliciousness
If you're looking for even more tasty recipes, keep browsing around Hearty At Home! And don't forget to share your favorite recipes with your friends, family, and loved ones.
For instance, if you find a recipe you like, pin it to your dinner inspiration board!
We share our recipes and recipe videos on Pinterest, Yummly, Youtube, Vimeo, and Facebook.
---