White Bean & Okra Rice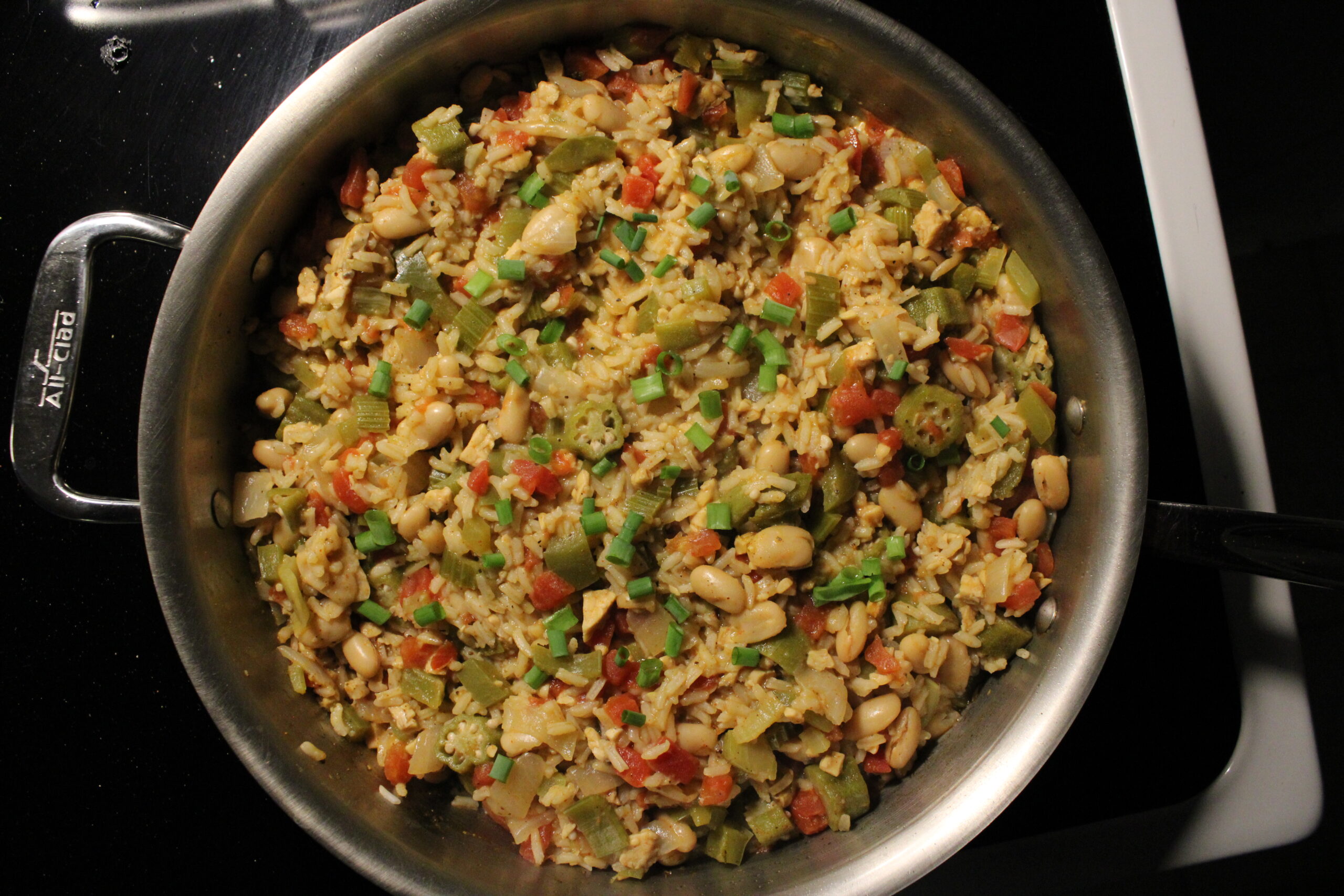 White Bean & Okra Rice with sautéed vegetables makes for a delicious and easy cajun-inspired dish, an easy complete protein. For this recipe, we added a package of minced tempeh, which is completely optional and could be substituted for ground beef or turkey.
Ingredients
Serves: 3-4 Time: 45 minutes
White Bean & Okra Rice
1 cup uncooked rice
3 cups vegetable broth
1 package chopped frozen okra or 1 lb fresh okra, chopped
1/2 yellow onion, diced
1 small bell pepper, diced
2 celery stalks, diced
2-3 garlic cloves, minced
1 can cannellini beans, drained & rinsed
1 can diced tomatoes, drained & rinsed
1/2 tsp paprika
Black pepper to taste
1 tsp chili powder
1/2 tsp dried sage
Old bay seasoning to taste
2 bay leaves
1-2 Tbs olive oil
Directions
Begin by preparing your vegetables.
In a large skillet, set heat to medium-high. Once hot, add the olive oil.
Start by sautéeing the onion, garlic, and celery until translucent, about 5-7 minutes.
Meanwhile, bring the vegetable broth to a boil in a medium stovetop pot.
Then add the bell pepper and stir continually for another 5 minutes.
Next, add the tomatoes, beans, and okra.
Stir for several minutes and add in the seasonings.
Add in the rice and stir for 2 minutes before adding the hot vegetable broth.
Bring the entire mixture to a boil, then reduce heat to low, add in the bay leaves, cover with a lid and simmer for 20-25 minutes or until the rice is fully cooked. Add more liquid if needed.
Once cooked, serve with chopped scallions and hot sauce if desired, and enjoy!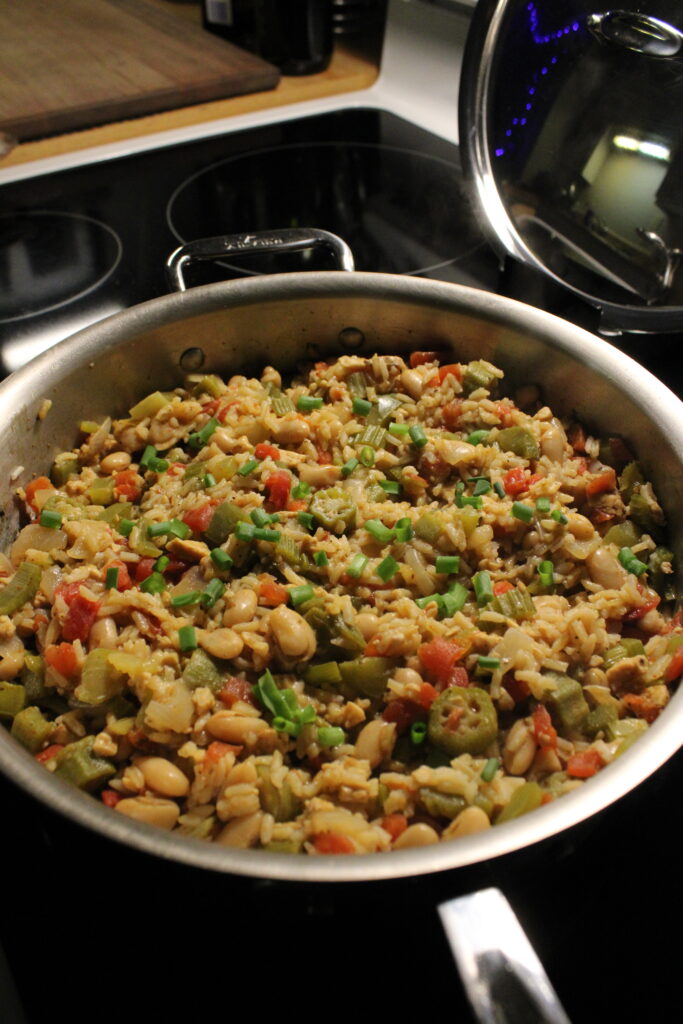 More Deliciousness
If you're looking for even more tasty recipes, keep browsing around Hearty At Home! And don't forget to share your favorite recipes with your friends, family, and loved ones.
For instance, if you find a recipe you like, pin it to your dinner inspiration board!
We share our recipes and recipe videos on Pinterest, Yummly, Youtube, Vimeo, and Facebook
---