Cashew Risotto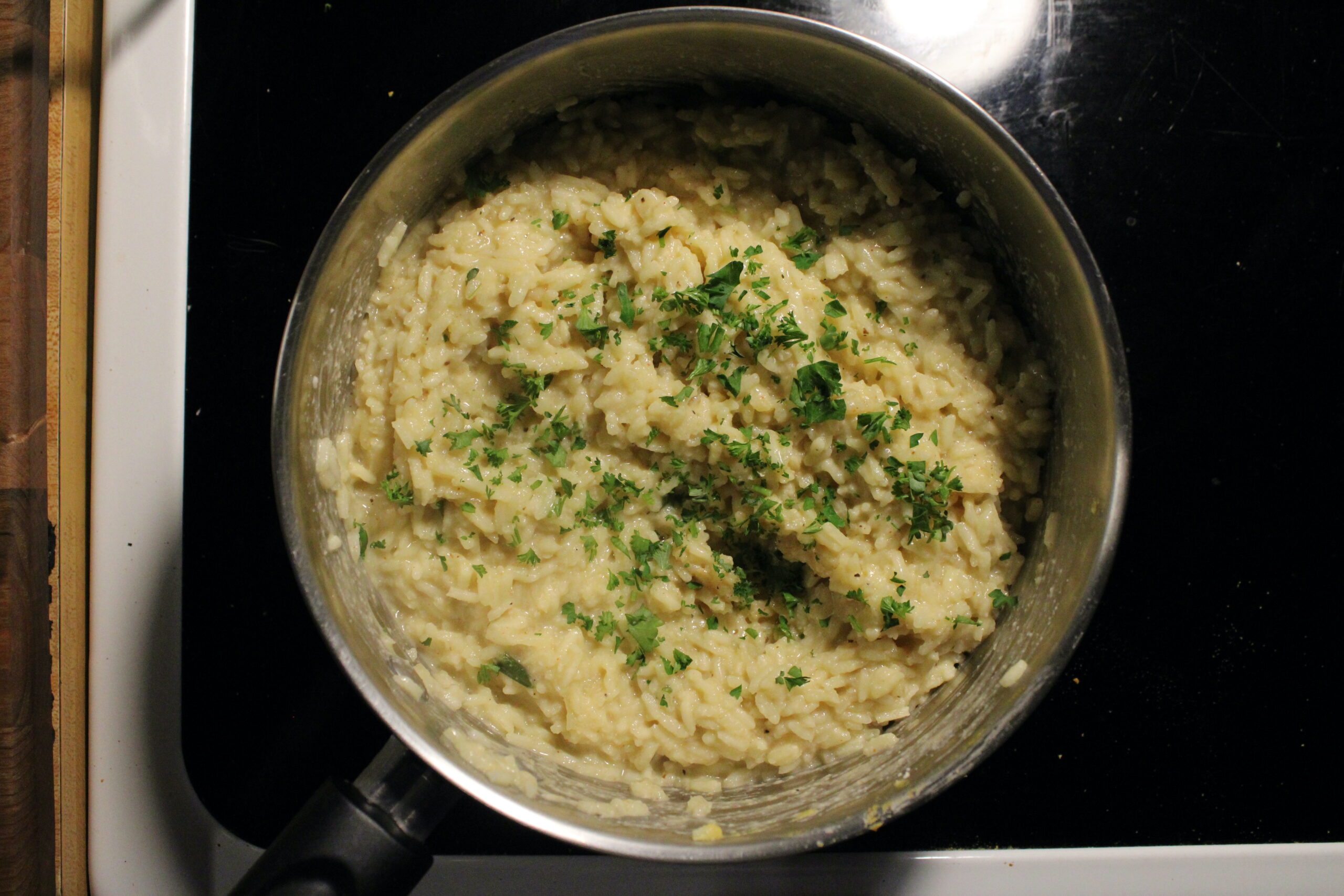 Cashew Risotto is a delicious and creamy dish that is easy to prepare! Serve this as a side dish to another entrée or alongside a protein. We prepared ours to pair with roasted vegetables.
Ingredients
Cashew Risotto
1 cup cashews, soaked
2 cups vegetable broth
1 small shallot, diced
1 cup rice
1/2 tsp paprika
1/2 tsp dried thyme
2-3 scallions, chopped
1-2 Tbs fresh parsley, minced
2 heaping Tbs nutritional yeast
Directions
Begin by boiling some water, enough to cover the cashews in a bowl.
Once the water has boiled, remove from heat, cover the cashews in a bowl with water and allow it to sit for 1-2 hours.
After the cashews have soaked, drain the water and blend in a food processor or blender until creamy and paste-like.
Then, chop the shallot.
Using a medium stovetop pot, set heat to medium-high.
Once hot, add the rice and stir for 1-2 minutes.
Then, add the shallot, seasonings, nutritional yeast, and a heaping spoonful of the cashew paste.
Gradually add the broth to dissolve the cashew paste and continue to cover the rice. Stir continuously.
Bring the mixture to a boil, then reduce heat to low, cover and simmer for 20 minutes.
Stir occasionally and add more liquid if the rice is too firm.
Continue cooking until the rice is soft and fluffy.
Once done, mix in the fresh parsley, serve and enjoy!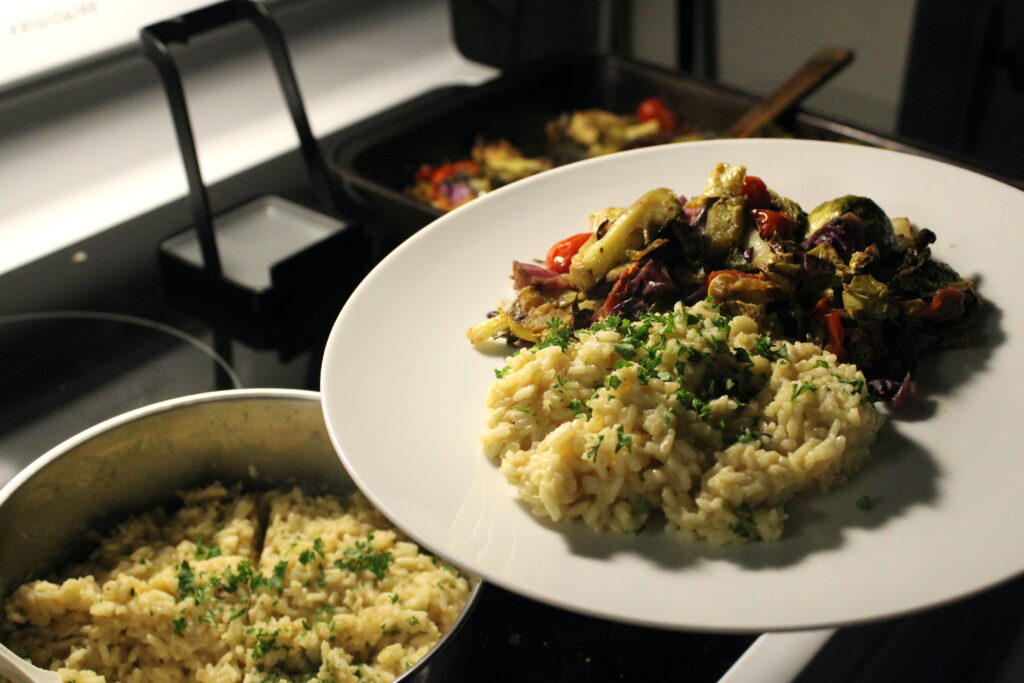 More Deliciousness
If you're looking for even more tasty recipes, keep browsing around Hearty At Home! And don't forget to share your favorite recipes with your friends, family, and loved ones.
For instance, if you find a recipe you like, pin it to your dinner inspiration board!
We share our recipes and recipe videos on Pinterest, Yummly, Youtube, Vimeo, and Facebook
---