Lentil Pasta Sauce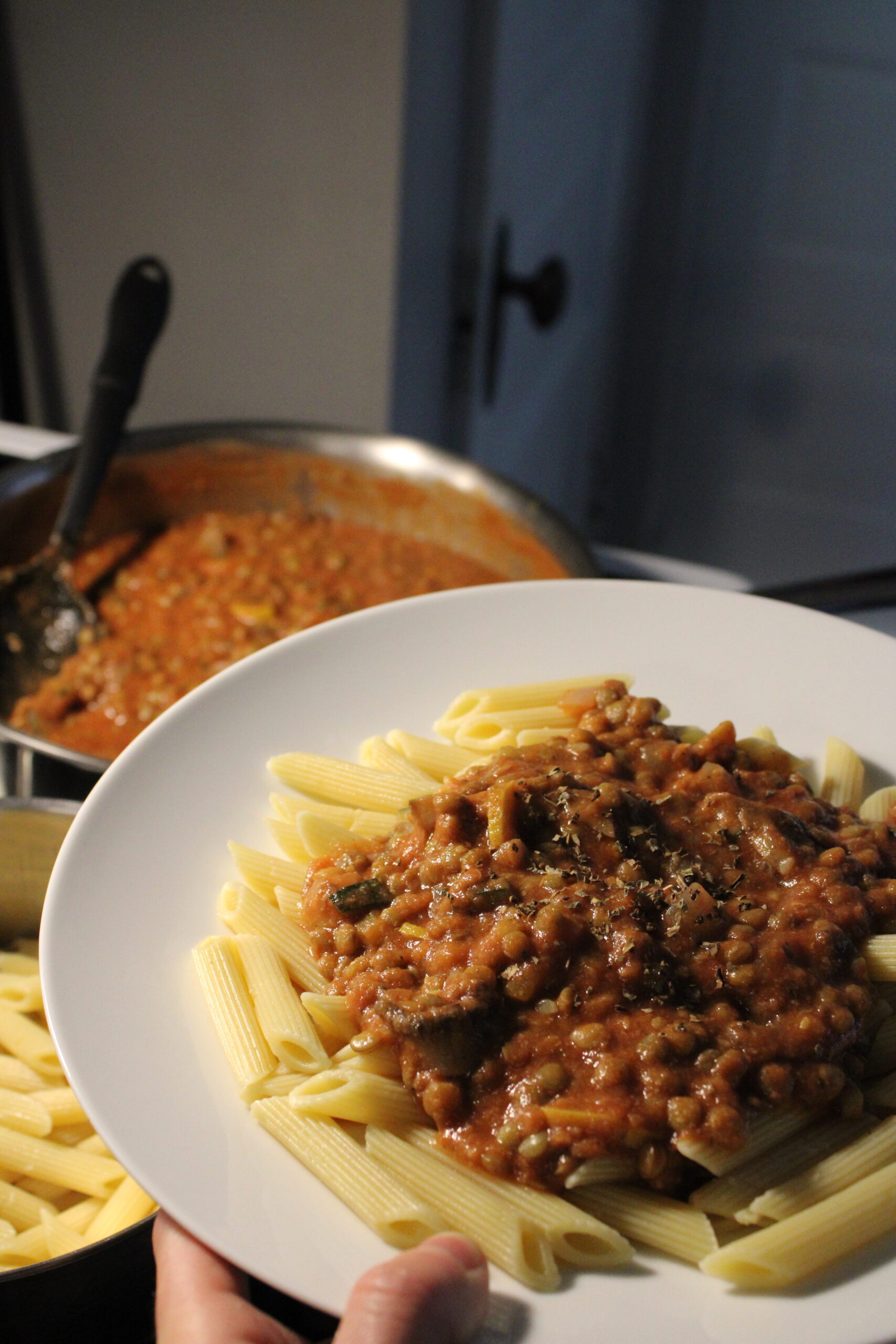 Lentil Pasta Sauce is a delicious, low-carb, and protein-rich alternative to a meat pasta sauce. This recipe is easy to prepare and serves well over your favorite type of pasta.
Ingredients
Serves: 4-5 Time: 50-60 minutes
Lentil Pasta Sauce
1 cup dry lentils
1/2 yellow onion, diced
1 cup mushrooms, sliced
2 garlic cloves, minced
1 small zucchini, diced
1 small yellow squash, diced
3 cups water
1 (8 oz) can tomato sauce
1 (6 oz) can tomato paste
1/2 tsp black pepper, or to taste
1 tsp Italian seasoning
1/2 tsp dried oregano
Salt to taste
1 Tbs olive oil
Optional topping: fresh basil, crushed red pepper, nutritional yeast or vegan parmesan cheese
Directions
Begin by preparing your vegetables.
In a large skillet, set heat to medium-high. Once hot, add the olive oil.
Cook the onion and garlic for 2-3 minutes.
Then, add the zucchini and squash and cook for 5 minutes.
Next, add the mushrooms and cook for 2-3 minutes.
Add the lentils, seasonings, and 3 cups of water to the vegetables. Bring to a boil, stirring occasionally.
Once boiling, reduce heat to low, cover, and cook for 45 to 60 minutes.
Finally, stir in tomato sauce and tomato paste until well incorporated.
You may simmer again for another 20 minutes until the sauce is quite thick, or serve as is.
Top over pasta or spaghetti and optional toppings, and enjoy!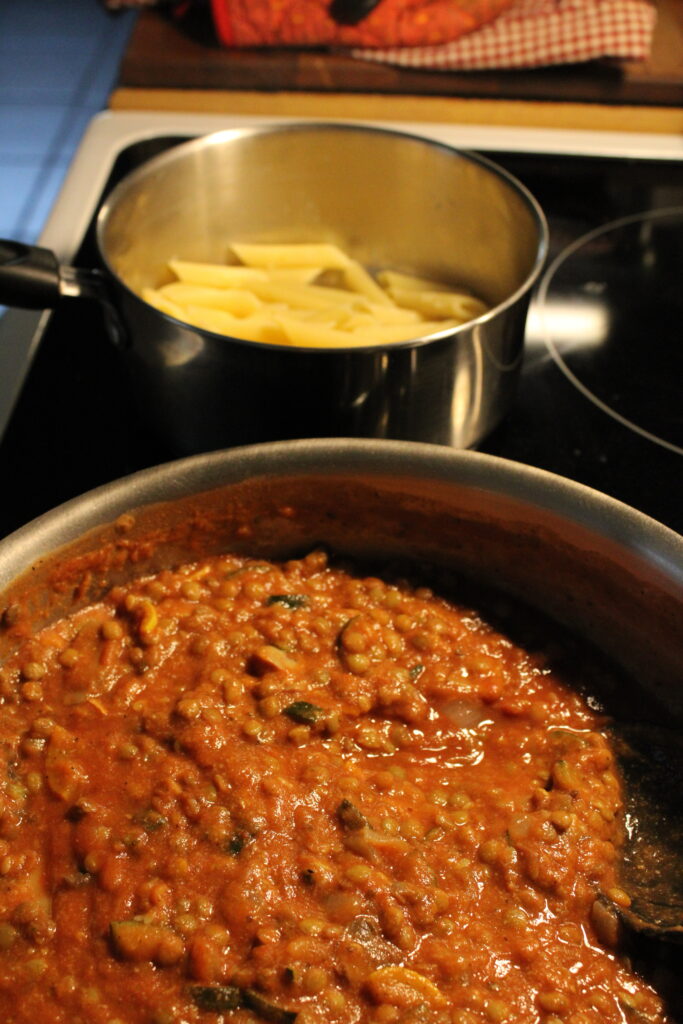 More Deliciousness
If you're looking for even more tasty recipes, keep browsing around Hearty At Home! And don't forget to share your favorite recipes with your friends, family, and loved ones.
For instance, if you find a recipe you like, pin it to your dinner inspiration board!
We share our recipes and recipe videos on Pinterest, Yummly, Youtube, Vimeo, and Facebook
---
---