Vegan Keema Curry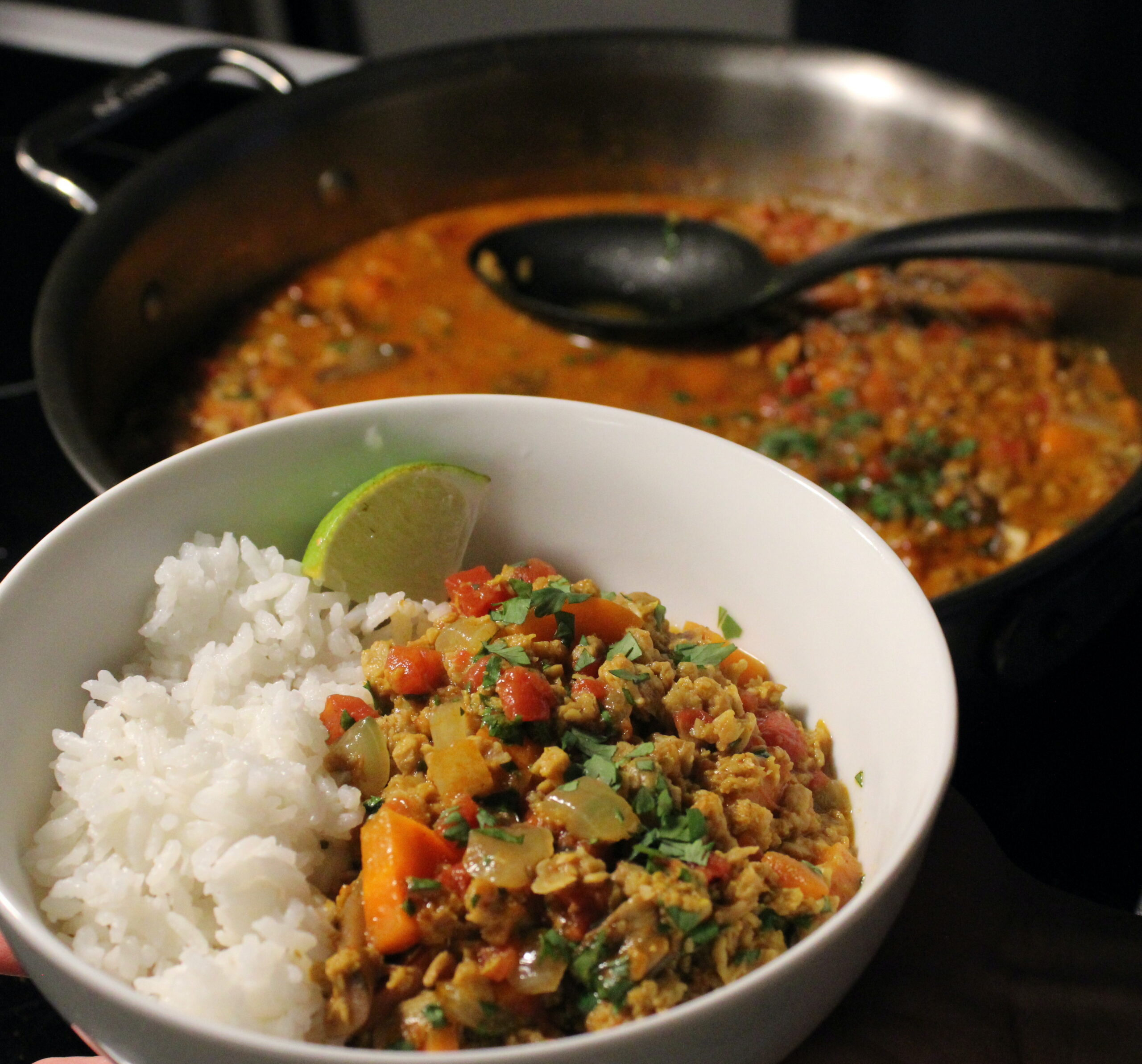 Vegan Keema Curry is a plant-based take on an Indian dish traditionally made with minced lamb or mutton. This plant-based dish is a delicious alternative for those with dietary needs. If it is desired, leave the coconut milk out of this dish and substitute the diced tomatoes for 2 Tbs tomato paste.
Ingredients
Serves: 4-5 Time: 45-50 minutes
Vegan Keema Curry
1 package Beyond Ground Beef
1-2 Tbs vegetable or olive oil
1/2 yellow onion, diced 
1 large carrot, diced
1/2 cup mushrooms, sliced
2 garlic cloves, minced
1 can diced tomatoes
1 Tbs red curry paste
2 Tbs curry powder
1 tsp garam masala
½ cup lite coconut milk
1 cup vegetable broth
1 tsp salt
1/2 tsp black pepper
2 Tbs lemon juice
1 cup cilantro, chopped
Rice or naan for serving
Directions
Begin by preparing your vegetables.
Then, in a large skillet, set heat to medium-high.
Once hot, add enough oil to coat the pan and begin sautéeing the beyond beef. Cook for 4-5 minutes.
When the beyond meat has lightly browned, add the onions and garlic. Stir together for another 3-4 minutes.
Next, add the carrots and stir for another 5 minutes.
Then, add in the seasonings, diced tomatoes, vegetable broth, coconut milk, and lemon juice. Bring to a low boil.
Reduce heat to low and simmer for 15-20 minutes.
Taste and adjust seasoning or spice level as desired.
Top with cilantro and serve over rice or with naan bread and enjoy!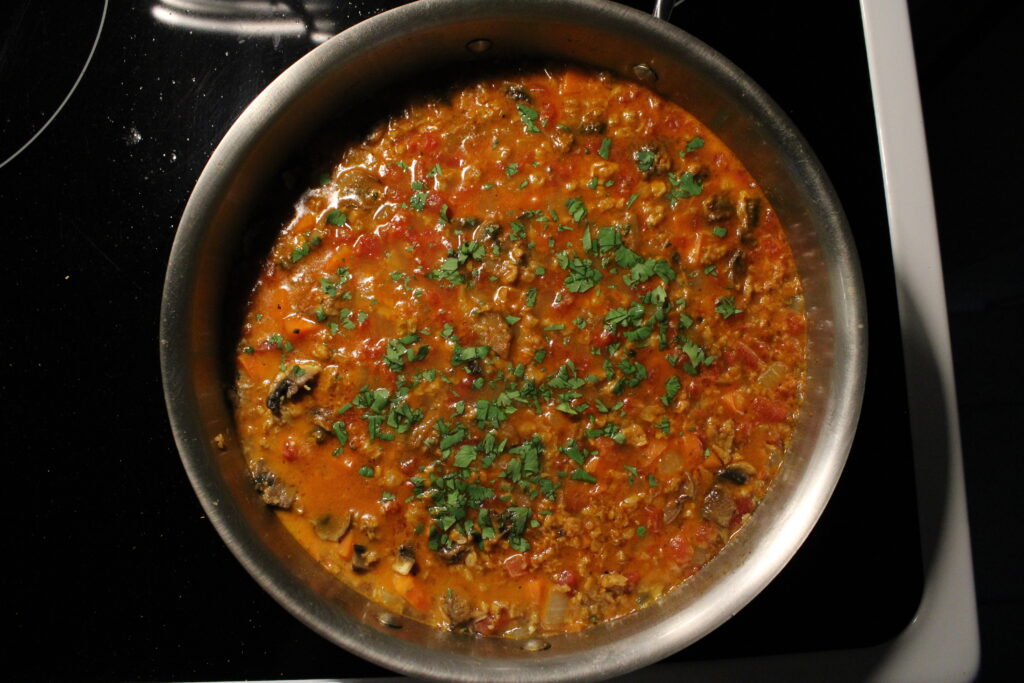 More Deliciousness
If you're looking for even more tasty recipes, keep browsing around Hearty At Home! And don't forget to share your favorite recipes with your friends, family, and loved ones.
For instance, if you find a recipe you like, pin it to your dinner inspiration board!
We share our recipes and recipe videos on Pinterest, Yummly, Youtube, Vimeo, and Facebook
---
---