Cajun Pasta & Red Beans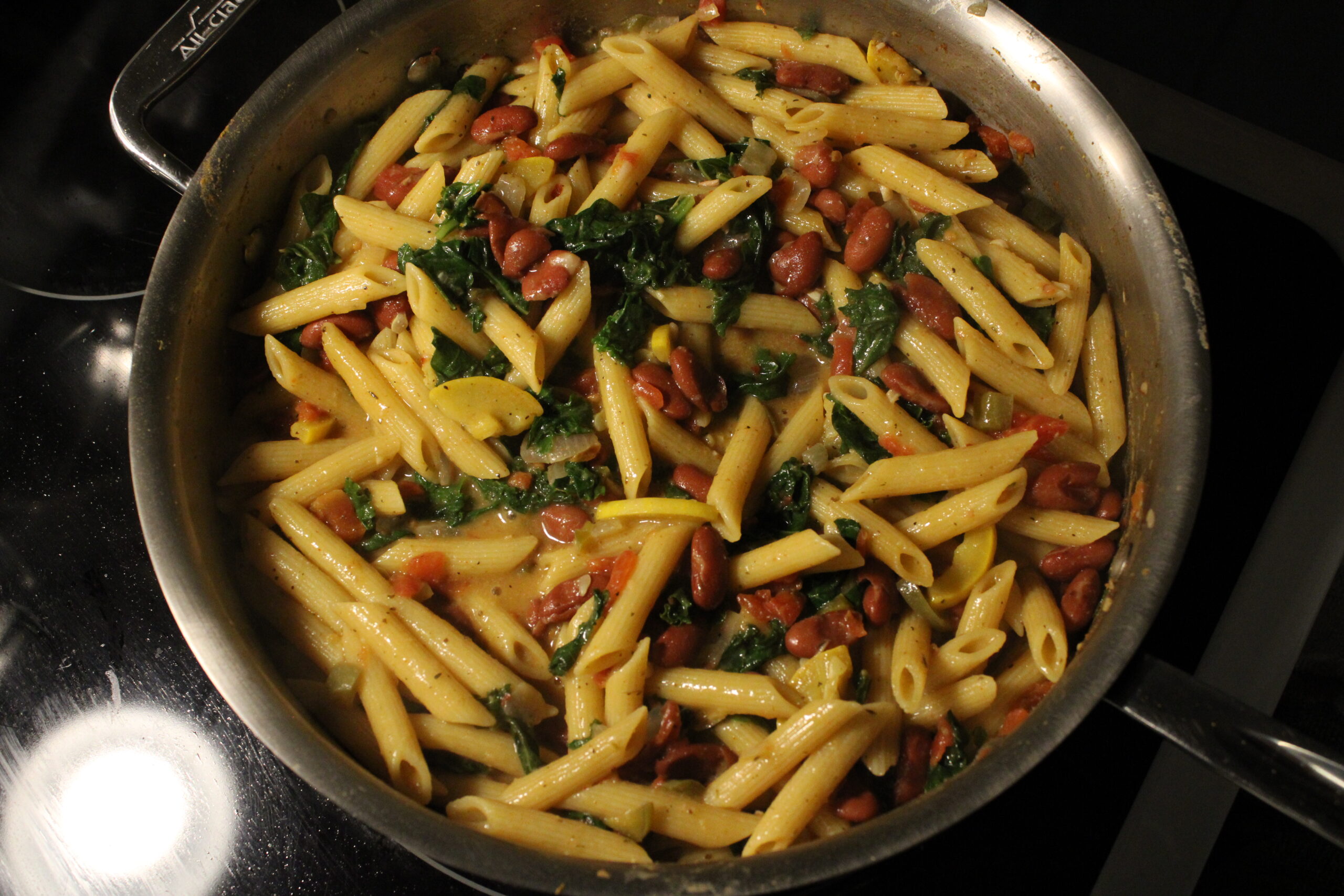 Cajun Pasta & Red Beans is a quick and easy dish that can be modified easily for a gluten-free option using gluten-free pasta. Try this recipe with andouille sausage or a plant-based meat alternative!
If you're low on ingredients or don't have much time to prepare a nutritious and filling meal, this recipe is a great fix on a busy weeknight.
Ingredients
Serves: 4 Time: 35 minutes
Cajun Pasta & Red Beans
1/2 box penne pasta
1/2 yellow onion, diced
2 garlic cloves, minced
1 bell pepper, diced
1/2 yellow squash, diced
1 can red kidney beans, drained & rinsed
2 cups kale, chopped
1 can diced tomatoes, drained
1 cup vegetable or chicken stock 
2 bay leaves
1 tsp paprika
1/2 tsp chili powder
1 tsp black pepper
1/2 tsp ground thyme
1/2-1/4 tsp cayenne pepper
1/4 tsp ground sage
Olive oil for cooking
Directions
Begin by bringing water to a boil to cook your pasta.
Meanwhile, prepare your vegetables while the pasta cooks.
In a large skillet, set heat to medium-high and add olive oil once the pan is hot.
Begin sauteing the onion and garlic for 2-4 minutes.
Then, add in the squash and bell pepper. Cook for 7 minutes or until the onion is translucent.
Add in the seasonings and vegetable stock. Cover with a lid and bring to a boil.
Once boiling, reduce heat to low, add the pasta and bay leaves, and simmer. Cook until the liquid is fully absorbed
Once cooked, remove the bay leaves, toss the kale into the pan, and stir until wilted.
Serve and enjoy!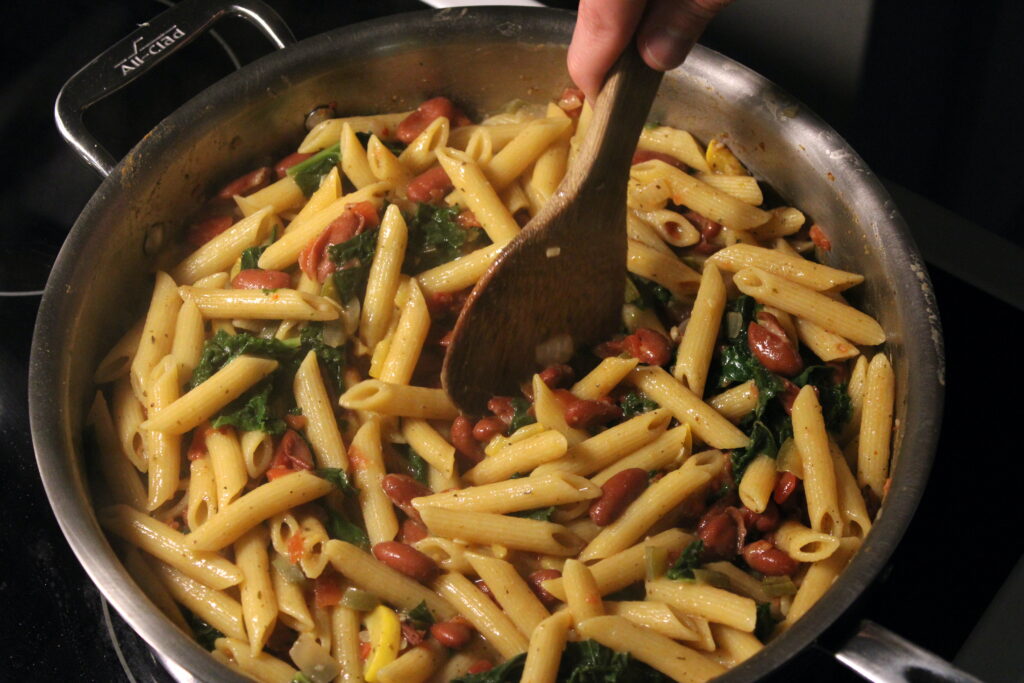 More Deliciousness
If you're looking for even more tasty recipes, keep browsing around Hearty At Home! And don't forget to share your favorite recipes with your friends, family, and loved ones.
For instance, if you find a recipe you like, pin it to your dinner inspiration board!
We share our recipes and recipe videos on Pinterest, Yummly, Youtube, Vimeo, and Facebook
---