Berbere Sweet Potatoes & Lentils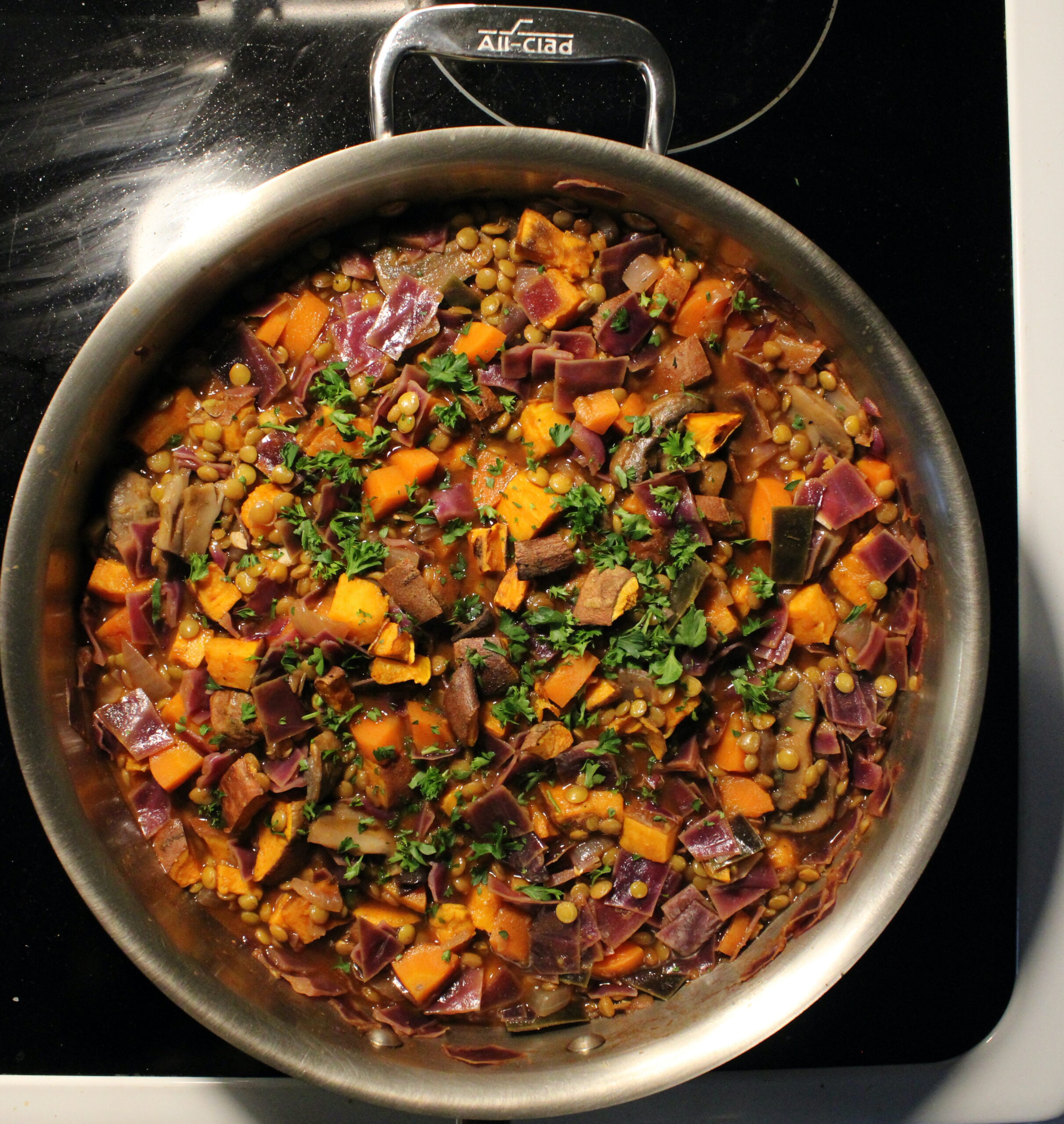 Berbere Sweet Potatoes & Lentils, with sautéed vegetables, makes for a delicious and rich meal packed with protein and nutrients.
We used Holy Cow Vegan's spice blend recipe for this recipe, but you can try purchasing some if you live near any international food markets or see what vendors at your local markets may have.
Ingredients
Serves: 5-6 Time: 60 minutes
Berbere Sweet Potatoes & Lentils
1 cup lentils, any kind
2 cups vegetable broth
8 oz. tomato sauce
1/2 yellow onion, diced
1 large carrot, diced
3-4 mushrooms, sliced
1/2 cup purple cabbage, chopped
2-3 garlic cloves, minced
1-2 large sweet potatoes, cubes
Olive oil
Berbere spice, to taste
Salt & black pepper to taste
Chopped parsley, for garnish
Directions
Preheat the oven to 400ºF and begin preparing the sweet potatoes.
Toss the sweet potatoes lightly in olive oil and dash with salt, pepper, and berbere spice.
Place the sweet potatoes in the oven and bake for 35-40 minutes, flipping and rotating halfway through.
Meanwhile, prepare the remaining vegetables.
In a large skillet, set heat to medium-high. Once hot, begin sautéeing the onion and garlic and cook for 5 minutes.
Next, add the carrot and cook for another 5-7 minutes.
Afterward, add the mushrooms, cabbage, and another dash of salt, pepper, and berbere spice. Stir for 2-3 minutes.
Then, add the tomato sauce and vegetable broth and bring to a boil.
Once boiling, add the lentils and cook for 2 minutes before reducing the heat to low, covering, and simmering until the liquid is mostly absorbed.
Taste and adjust seasoning as desired once the lentils are cooked. Remove the sweet potatoes from the oven and add them to the skillet.
Serve once cooked, top with chopped parsley, and enjoy!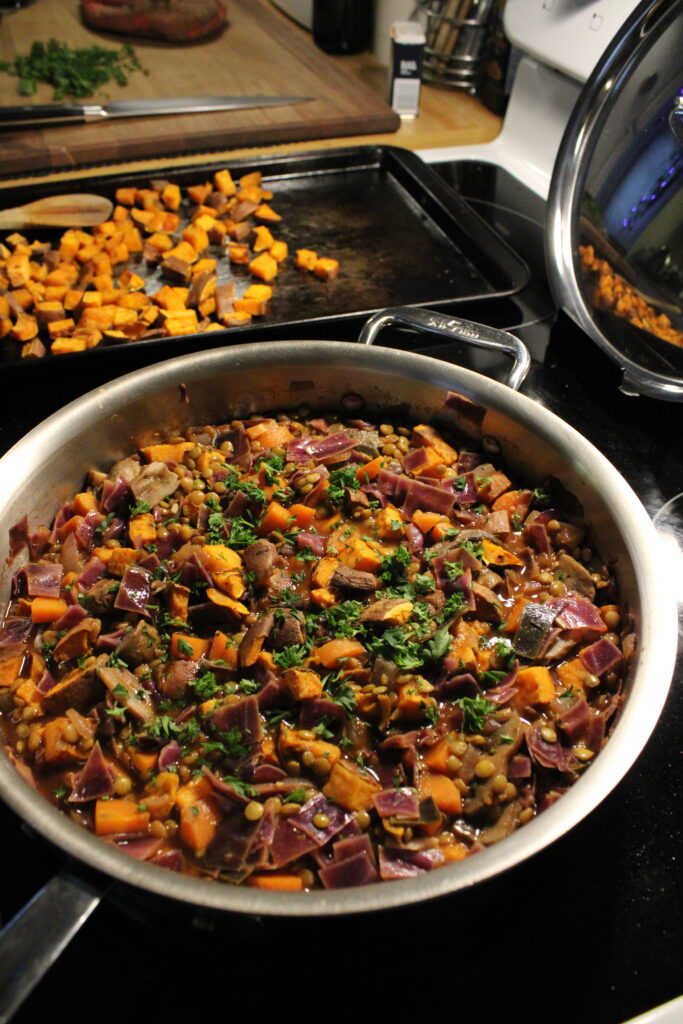 More Deliciousness
If you're looking for even more tasty recipes, keep browsing around Hearty At Home! And don't forget to share your favorite recipes with your friends, family, and loved ones.
For instance, if you find a recipe you like, pin it to your dinner inspiration board!
We share our recipes and recipe videos on Pinterest, Yummly, Youtube, Vimeo, and Facebook
---