Slow Cooker Chickpea Lentil Soup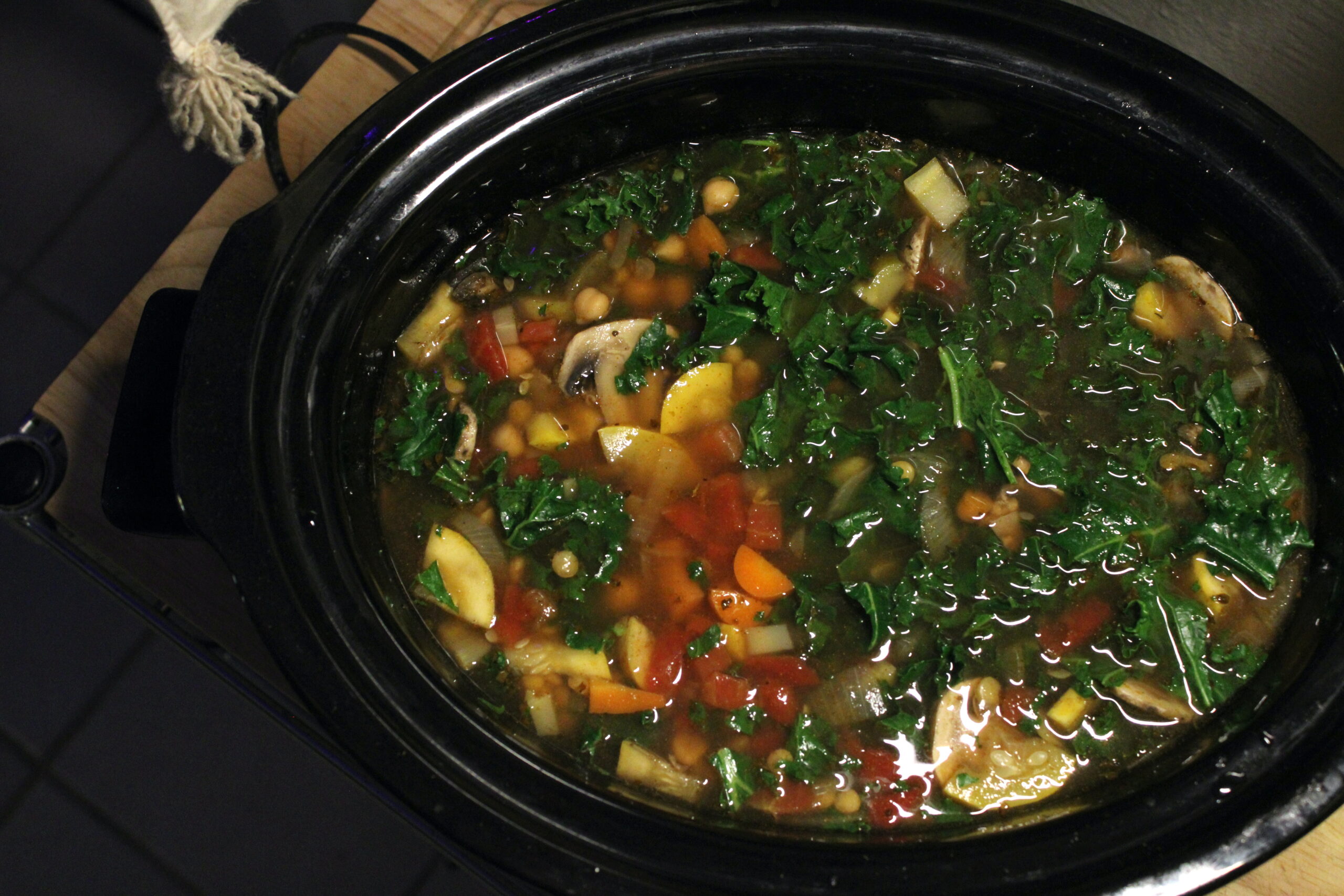 Slow Cooker Chickpea Lentil Soup is the perfect way to make a large batch if you're preparing ahead or have a big group to serve. This dish is light, nutritious, and easy to make!
Ingredients
Serves: 8 Time: 6 hours, 10 minutes
Slow Cooker Chickpea Lentil Soup
1/2 yellow onion, diced
2 large carrots, diced
1 medium yellow squash, thinly sliced
1 Tbs olive oil
1/2 tsp dried thyme
1 tsp paprika
1 tsp black pepper
1/2 tsp dried sage
1/2 tsp dried oregano
2-3 dashes Old Bay seasoning
1 can chickpeas, drained and rinsed
1 can petite diced tomatoes
8 cups vegetable broth
3-4 mushrooms, sliced
1 cup green or brown lentils
2 cups kale, chopped
Directions
In a medium skillet, set heat to high. Add olive oil once hot.
Sauté the onion, carrot, and squash for 5-7 minutes and add in the thyme, paprika, black pepper, sage, oregano, and old bay seasoning.
Deglaze the pan with a splash of water or white vinegar, then transfer the vegetables to the slow cooker.
Set heat to low on the slow cooker and add in the tomatoes, chickpeas, and vegetable broth.
Place the lid on the slow cooker and allow it to cook for 6 hours.
During the last hour of cooking, add in the mushrooms and lentils. Taste and adjust seasoning as needed.
Once the soup is ready to serve, mix in the kale, allowing it to wilt slightly.
Serve and enjoy!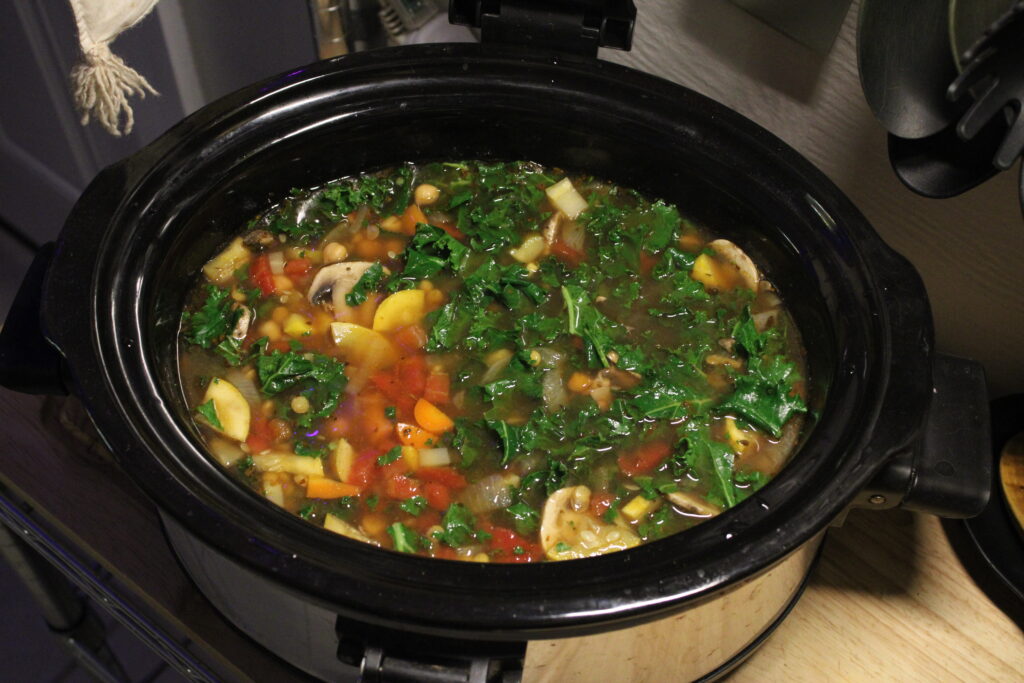 More Deliciousness
If you're looking for even more tasty recipes, keep browsing around Hearty At Home! And don't forget to share your favorite recipes with your friends, family, and loved ones.
For instance, if you find a recipe you like, pin it to your dinner inspiration board!
We share our recipes and recipe videos on Pinterest, Yummly, Youtube, Vimeo, and Facebook
---