Black Bean Fajitas con Queso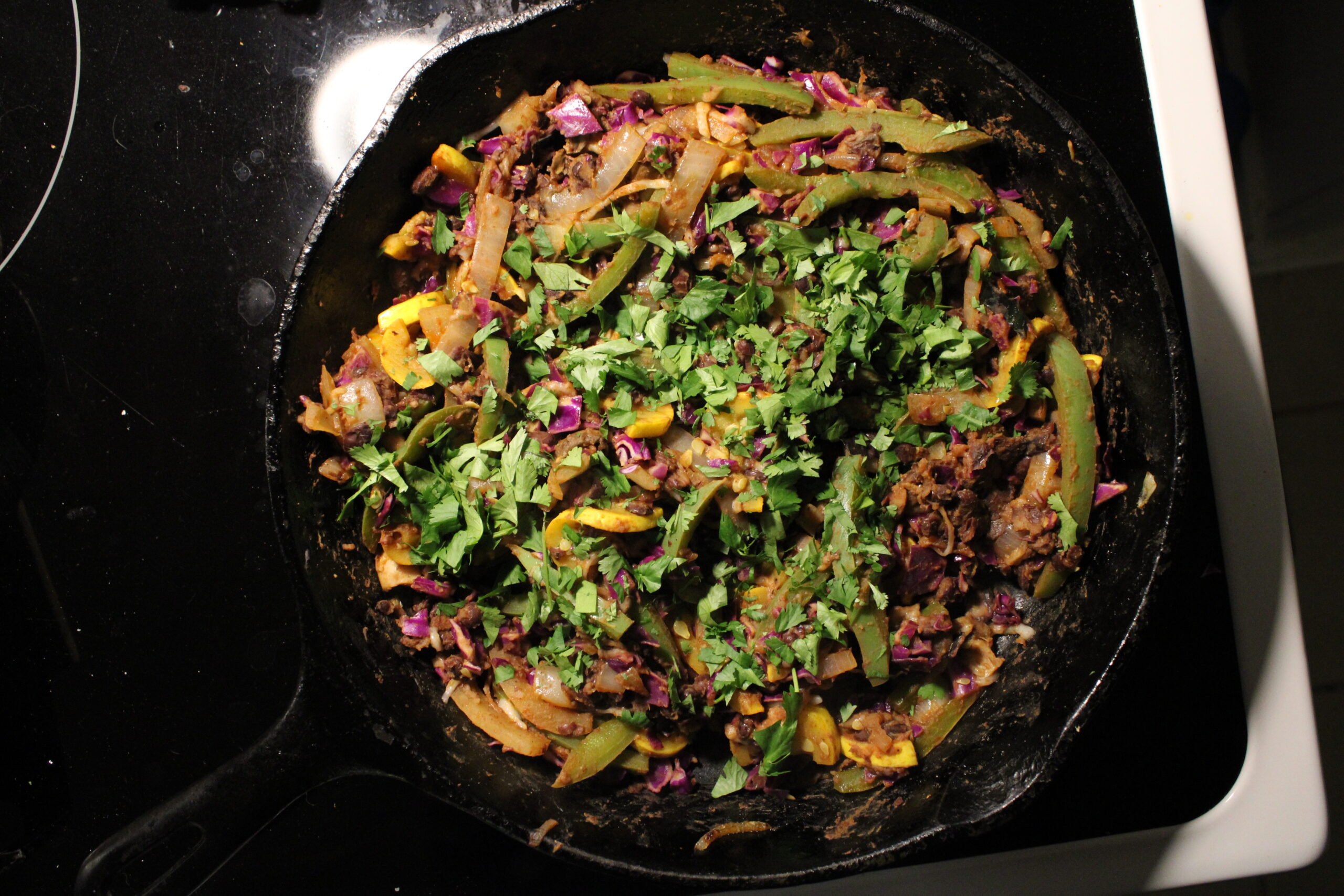 Black Bean Fajitas con Queso is a quick meal fix that can be paired with rice, tortillas, tostadas, or nachos. Try it plant-based by using a dairy-free cheese alternative! Or for a more protein-heavy version, try using chorizo.
Ingredients
Serves: 3-4 Time: 35-40 minutes
Black Bean Fajitas con Queso
1/2 yellow onion, thinly sliced
1 large green bell pepper, thinly sliced
1/2 yellow squash, thinly sliced
1 Tbs olive oil
1 can black beans, drained & rinsed
4-5 mushrooms, sliced
1/2 cup red cabbage, chopped
1 tsp cumin
1/2 tsp chili powder
1 tsp black pepper
1 tsp salt
1/4 tsp red cayenne pepper
1/2 lime, juiced
2 Tbs minced cilantro (optional)
1/4 cup dairy or non-dairy shredded cheese or soft queso fresco
Directions
Begin by preparing all your vegetables.
In a large skillet set heat to medium-high.
Once hot, add the olive oil and allow it to heat until it's lightly steaming from the skillet.
Begin sautéeing the onion and bell pepper, cook together for 5-7 minutes, then add the squash.
Continue to cook the vegetables until they're tender and the onions translucent (about 12 minutes total).
Next, add the mushrooms and red cabbage, stir together for another minute before adding the seasonings.
Squeeze in the lime juice and add the black beans, stir together for about 3-4 minutes.
Mix in the cheese or queso, stirring for another minute before removing from heat. Top with cilantro.
Serve over rice or with tortillas or tostadas and enjoy!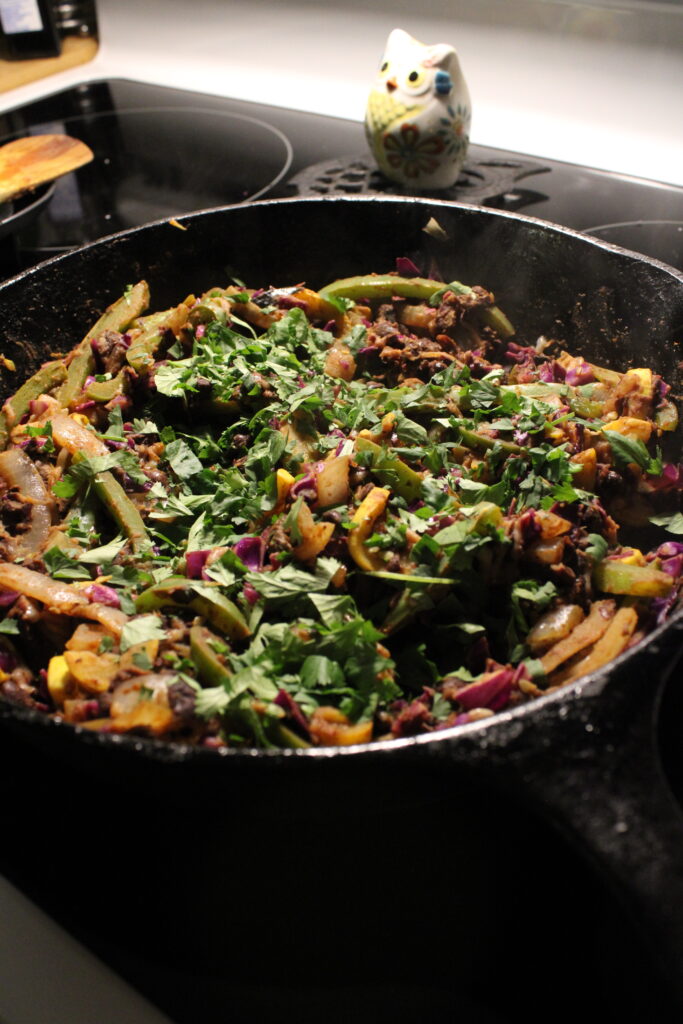 More Deliciousness
If you're looking for even more tasty recipes, keep browsing around Hearty At Home! And don't forget to share your favorite recipes with your friends, family, and loved ones.
For instance, if you find a recipe you like, pin it to your dinner inspiration board!
We share our recipes and recipe videos on Pinterest, Yummly, Youtube, Vimeo, and Facebook
---