Roasted Jerk Cauliflower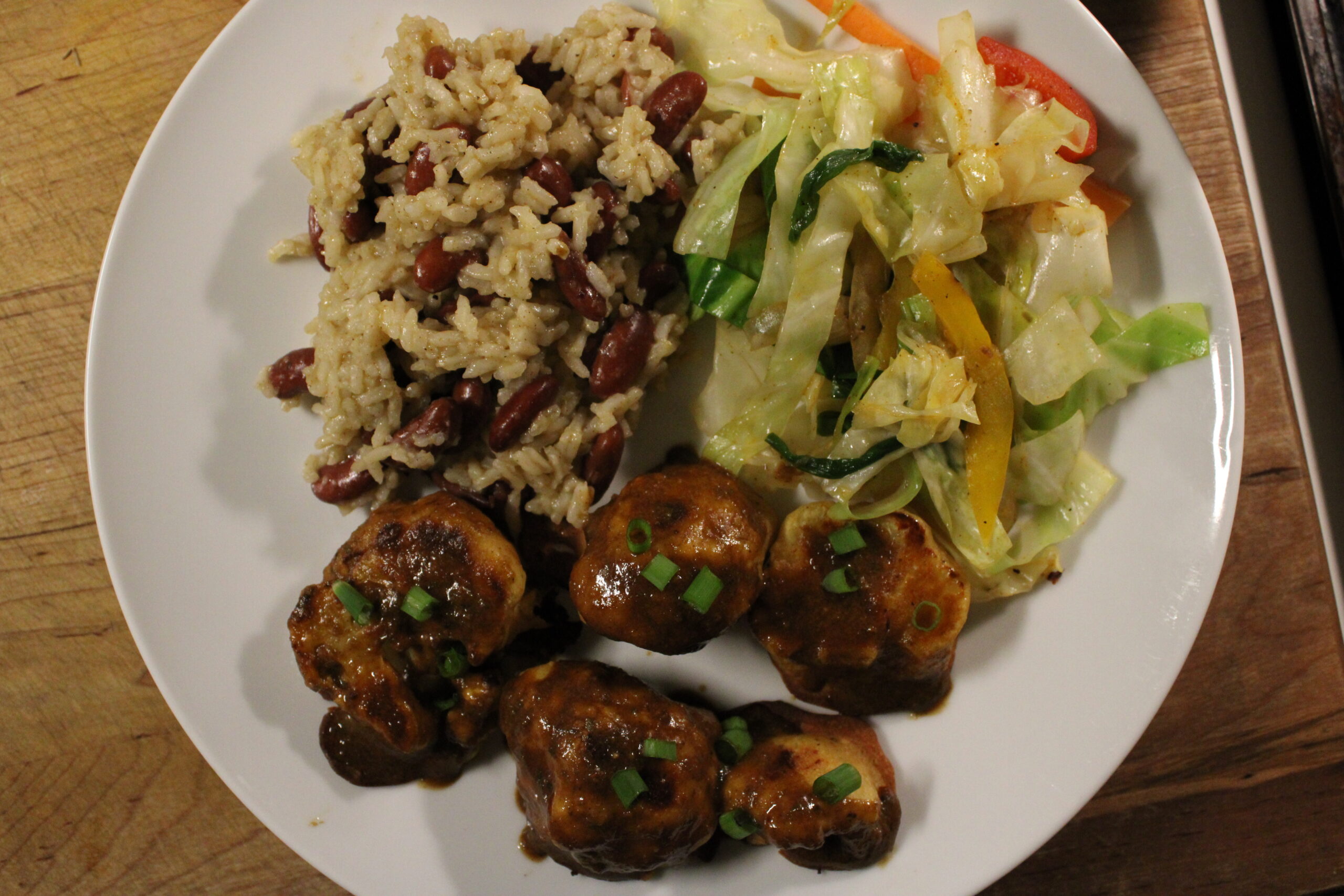 Roasted Jerk Cauliflower is a delicious and easy recipe that pairs well with our steamed cabbage or rice and red beans. Inspired by Jamaican-style jerk chicken, this plant-based recipe is sure to be a hit!
Ingredients
Serves: 4-5 Time: 35-40 minutes
Roasted Jerk Cauliflower
1 head cauliflower, florets
Cauliflower Batter
1/2 c. unsweetened, non-dairy milk (we used oat)
1/2 c. flour
1 Tbs nutritional yeast
1/2 tsp garlic powder
1 tsp paprika
1/4 tsp turmeric
1/2 tsp dried thyme
1 tsp salt
Jerk Sauce
2 green onions, chopped
3-4 garlic cloves, peeled and minced
1 tsp dried ginger
5-6 whole allspice
1/2 tsp cinnamon
1 tsp dried thyme
1-2 peppercorn seeds
1/4 c. soy sauce
1/4 c. tomato sauce
1-2 Tbs agave nectar
1 lime, juiced
Chopped green onions (for garnish)
Directions
Preheat the oven to 400ºF and lightly grease a baking sheet.
Whisk together all the cauliflower batter ingredients.
Dip the florets in the batter and spread them out evenly onto the baking sheet, leaving some space between the florets.
Place the cauliflower in the oven and bake for about 30-35 minutes, flipping the florets halfway through.
Meanwhile, create the jerk sauce by adding all the ingredients to a blender and blending until smooth.
Once the cauliflower is cooked, toss it with the jerk sauce and garnish with chopped scallions.
Save any left over jerk sauce in a sealed container in the refrigerator and use for other recipes or serve with greens.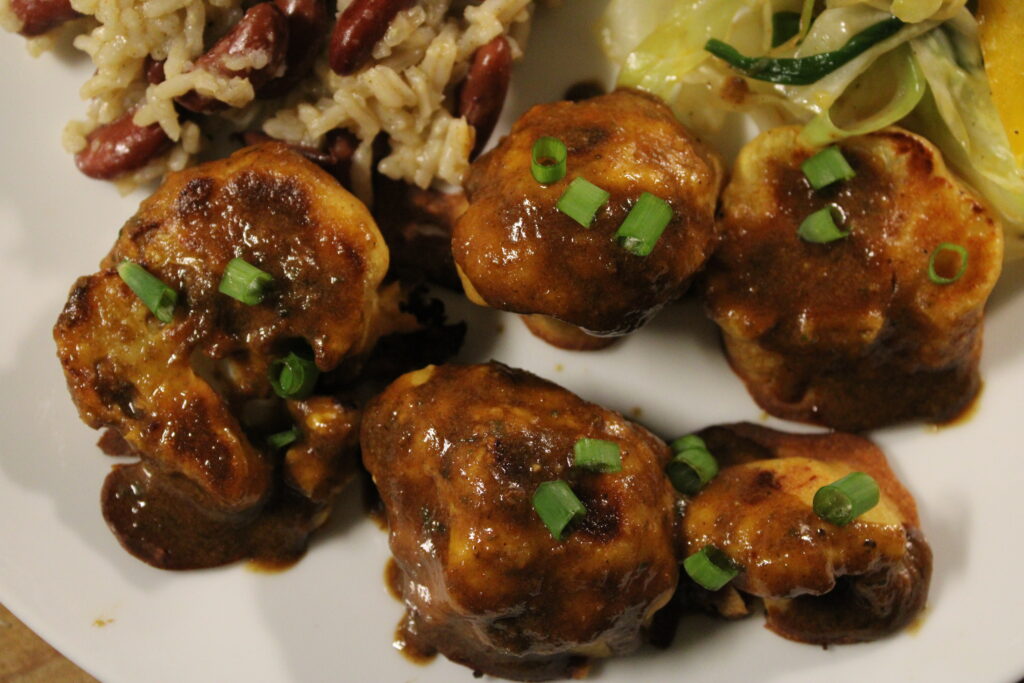 More Deliciousness
If you're looking for even more tasty recipes, keep browsing around Hearty At Home! And don't forget to share your favorite recipes with your friends, family, and loved ones.
For instance, if you find a recipe you like, pin it to your dinner inspiration board!
We share our recipes and recipe videos on Pinterest, Yummly, Youtube, Vimeo, and Facebook
---