Banana Almond Energy Balls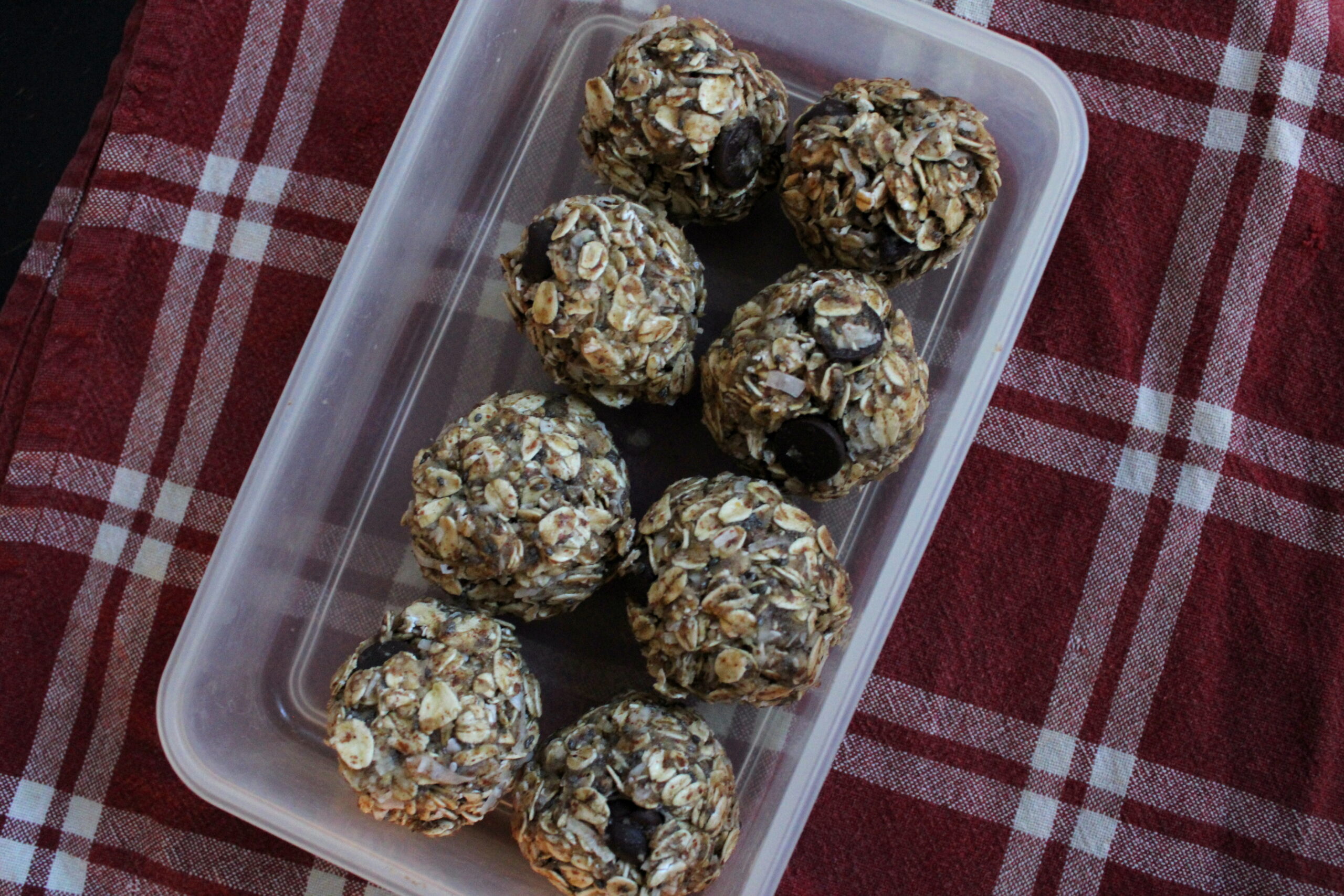 Banana Almond Energy Balls are easy to prepare and make for a perfect morning or mid-day snack when you need a boost of nutritious energy. For a gluten-free version, use gluten-free oats, and you may try substituting the almond butter for another nut butter or try adding flax seeds!
Ingredients
Yield: 12
Banana Almond Energy Balls
1 medium ripe banana
1/2 cup almond butter
1 1/2 cup old-fashioned oats
1/4 cup unsweetened shredded coconut
2 Tbs chia seeds
1 Tbs agave nectar, honey, or maple syrup (optional)
1/4 cup mini chocolate chips (optional)
Directions
In a large bowl, mash the banana and combine it well with the almond butter.
Mix in the coconut, chia seeds, and sweetener.
Fold in the oats and chocolate chips.
Leave the bowl in the refrigerator for at least 30 minutes.
After the mixture has chilled, remove it from the refrigerator, form it into even-shaped balls, and store them in an airtight container in the refrigerator for up to 5 days. Best served chilled.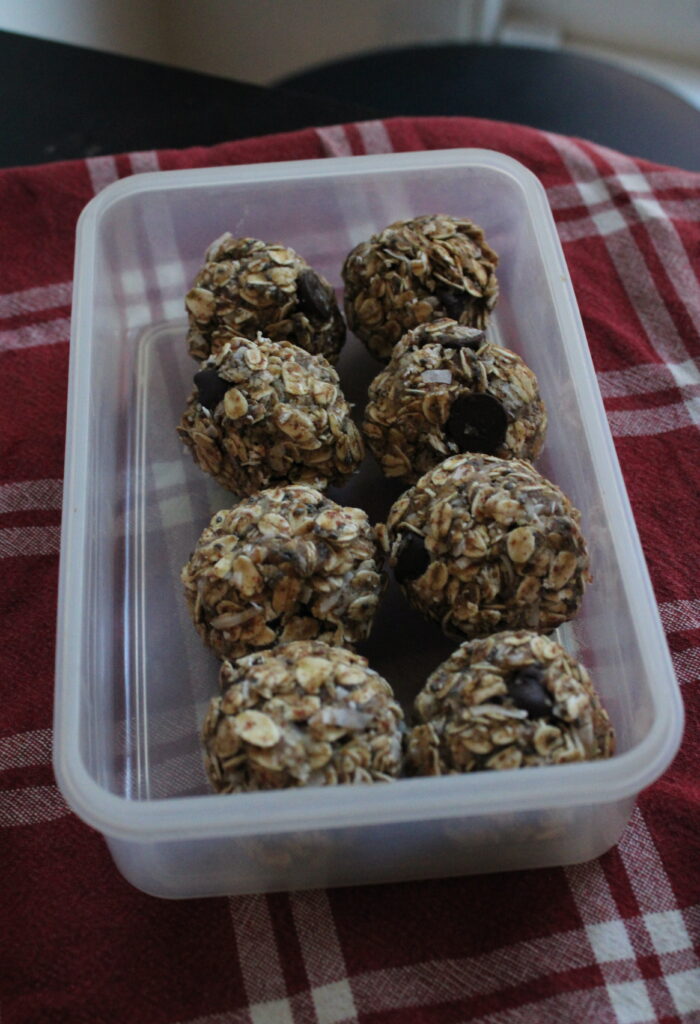 More Deliciousness
If you're looking for even more tasty recipes, keep browsing around Hearty At Home! And don't forget to share your favorite recipes with your friends, family, and loved ones.
For instance, if you find a recipe you like, pin it to your dinner inspiration board!
We share our recipes and recipe videos on Pinterest, Yummly, Youtube, Vimeo, and Facebook
---