Tofu Dip & Crudite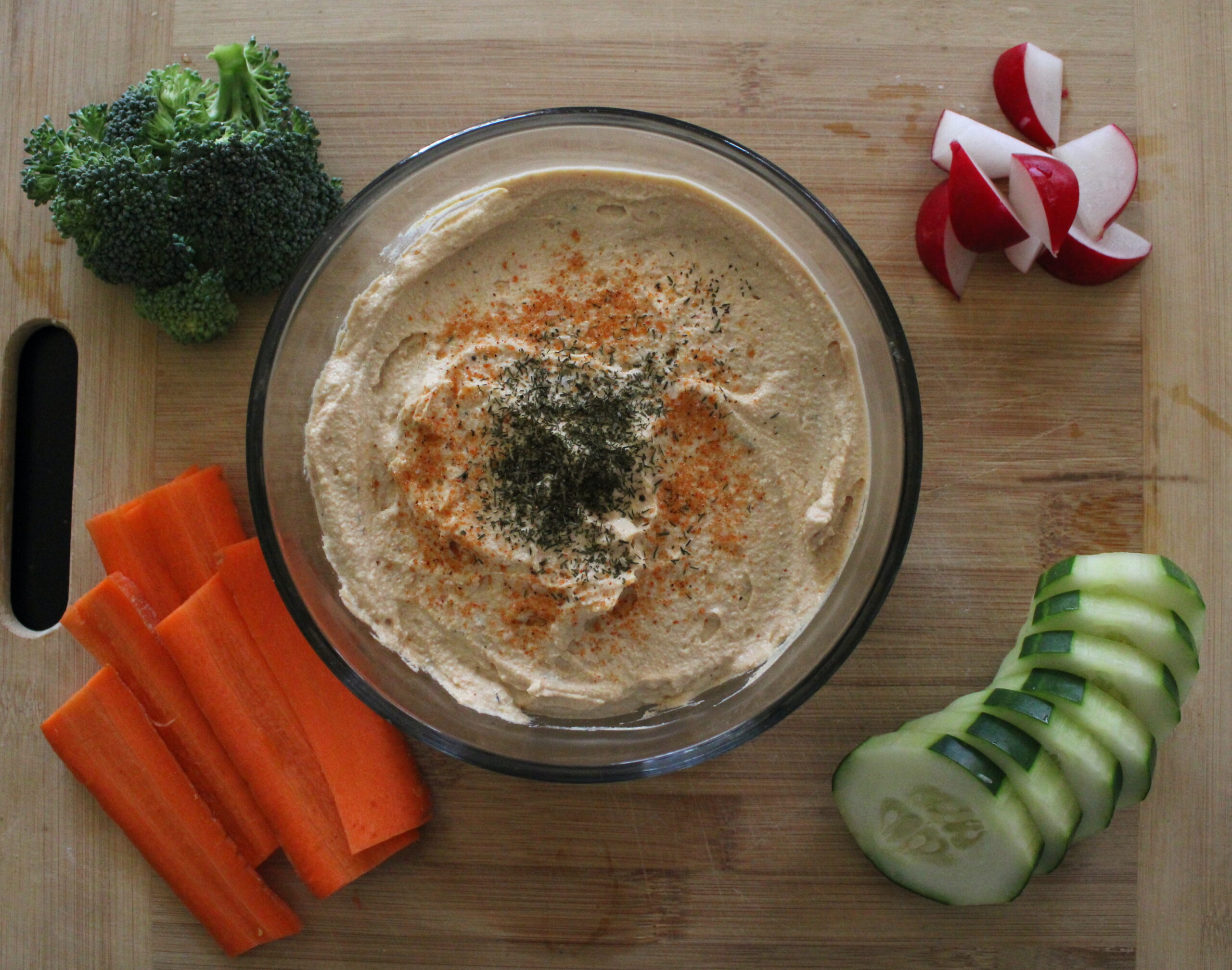 Tofu Dip & Crudité is super easy to make and is perfect for a potluck. This appetizer is a great alternative to hummus or ranch dip. Serve with raw vegetables, crackers, pita chips, or pretzels.
Ingredients
Serves: 5-8
Tofu Dip & Crudité
1 block extra firm tofu, pressed & drained
1/4 cup vegan mayonnaise
2 Tbs soy sauce
2 Tbs nutritional yeast
1 Tbs apple cider vinegar
1/2 Tbs sriracha
1 tsp salt
2 tsp garlic powder
1 tsp black pepper
1/2 Tbs paprika
2 tsp chili powder
2 tsp dried or fresh dill
Crudité
1-2 large carrots, thinly sliced
1 cup broccoli florets, rinsed & chopped
2-4 radishes, quarter cut
1 large cucumber, sliced
Directions
Press and dry the tofu by wrapping it in a paper towel and weighing down with a plate or cookie sheet and topped with a cookbook or skillet. Press for 30 minutes.
Add the tofu to a blender or food processor along with the remaining ingredients for the tofu dip.
Blend together until smooth.
Taste and adjust seasoning as desired.
Transfer tofu dip to a serving dish once done.
Rinse and dry your vegetables before preparing your crudité.
Serve the dip and crudités and enjoy!
Leftovers can be stored in the refrigerator for up to 3-4 days. You could also serve this tofu dip as a spread on sandwiches and wraps.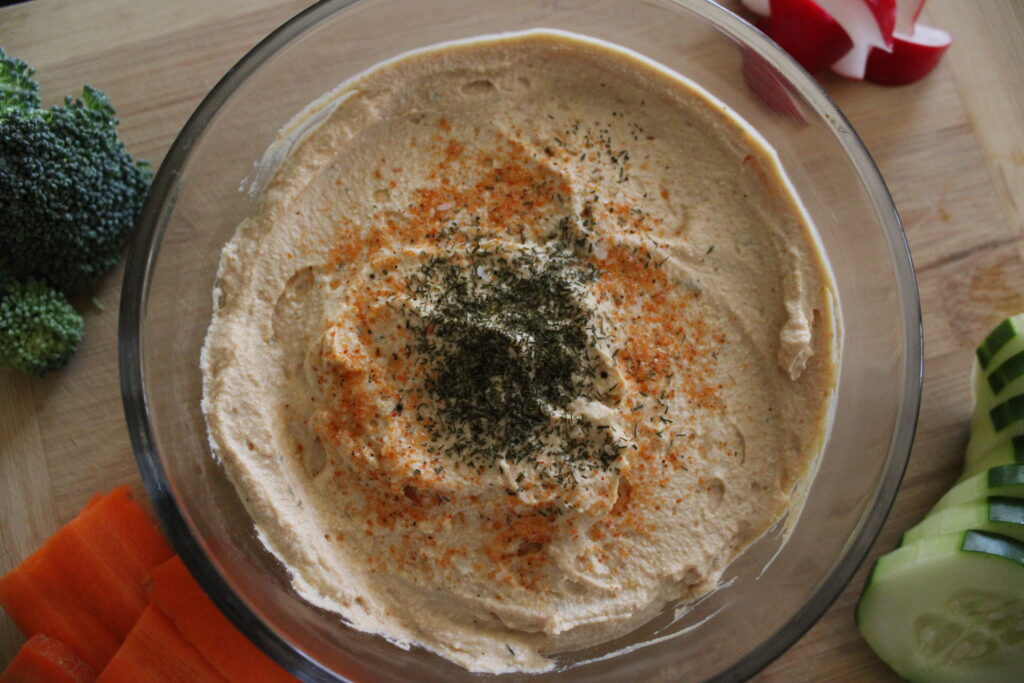 More Deliciousness
If you're looking for even more tasty recipes, keep browsing around Hearty At Home! And don't forget to share your favorite recipes with your friends, family, and loved ones.
For instance, if you find a recipe you like, pin it to your dinner inspiration board!
We share our recipes and recipe videos on Pinterest, Yummly, Youtube, Vimeo, and Facebook.
---