One-Pot Vegetable Rice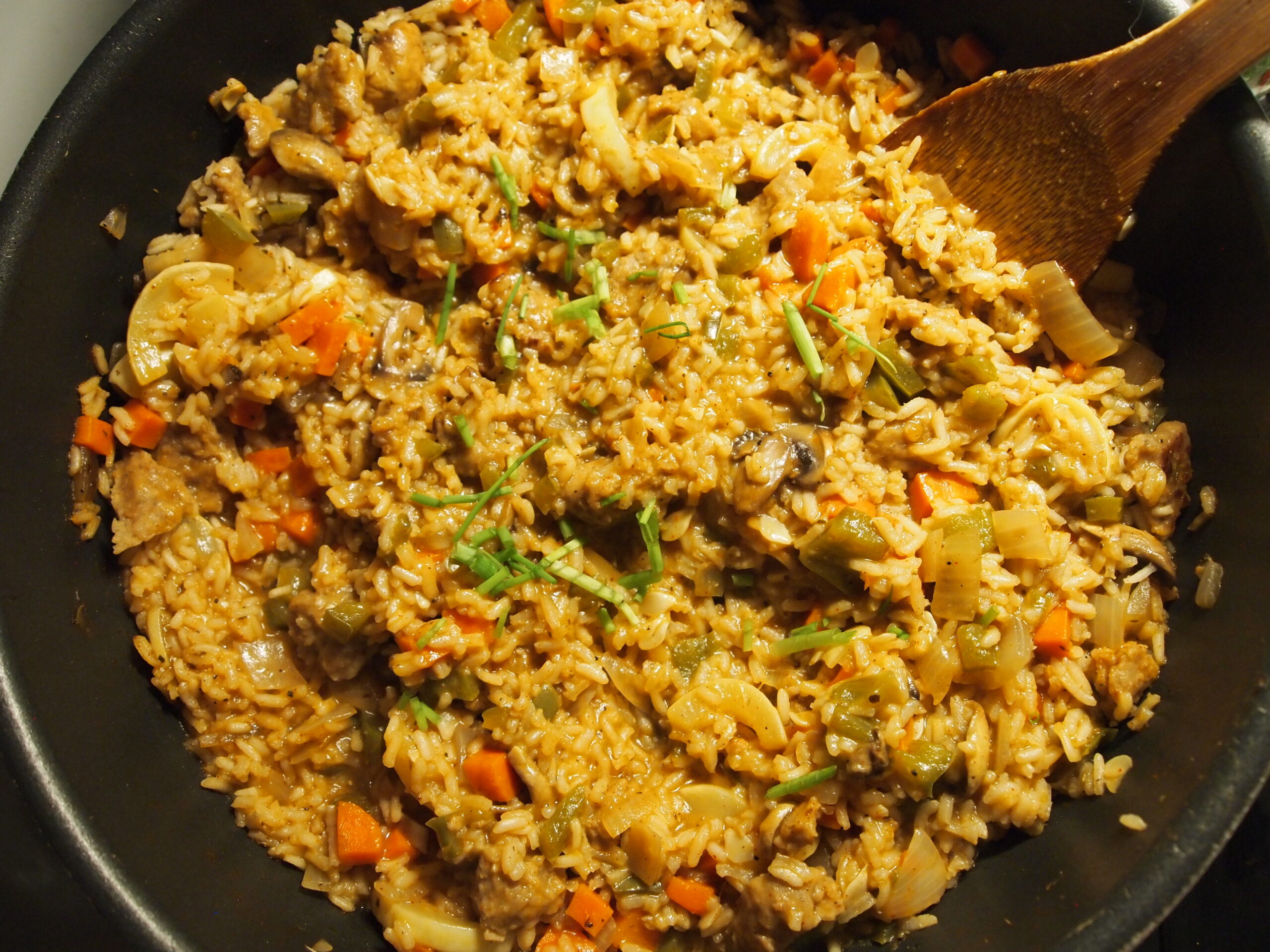 Save time and effort on dinner with this one-pot vegetable rice without skipping on health! This easy dish is packed with nutritious vegetables and plant-based protein.
Ingredients
Serves: 4 Time: 50 minutes to 1 Hour
One-Pot Vegetable Rice
1/2 onion, diced
1/2 bell pepper, diced
1 carrot, diced
1/2 yellow squash, sliced
1 cup white mushrooms, sliced
1/2 package Lightlife Gimme Lean Sausage
1 Tbs Olive Oil
Black Pepper
Garlic Powder
Paprika
Chili Powder
Old Bay
Bay Leaves
1 Cup Uncooked Rice
2-3 cups of water
Optional: Green Onions, Hot Sauce
Directions
In a large pot or skillet, heat oil on high heat
Begin sautéing onions, after a couple of minutes add the remaining vegetables
Add the plant-based sausage of your choosing
Continue to stir and cook vegetables until they have softened.
Add seasonings
Reduce heat to low, add rice and two cups of water, and bay leaves
Cover the pan with a lid and let simmer
Check occasionally, adding more water as needed (make sure the rice isn't sticking to the bottom of the pan)
After 30-45 minutes, the rice should be soft and the dish is ready to serve!
Optionally top with green onions and hot sauce, serve and enjoy
More Deliciousness
Finally, if you're looking for even more tasty recipes, keep browsing around Hearty At Home! And don't forget to share these recipes with your friends, family, and loved ones.
For instance, if you find a recipe you like, pin it to your dinner inspiration board!
We share our recipes and recipe videos on Pinterest, Youtube, Vimeo, and Facebook.
---