Black-Eyed Peas & Collards Soup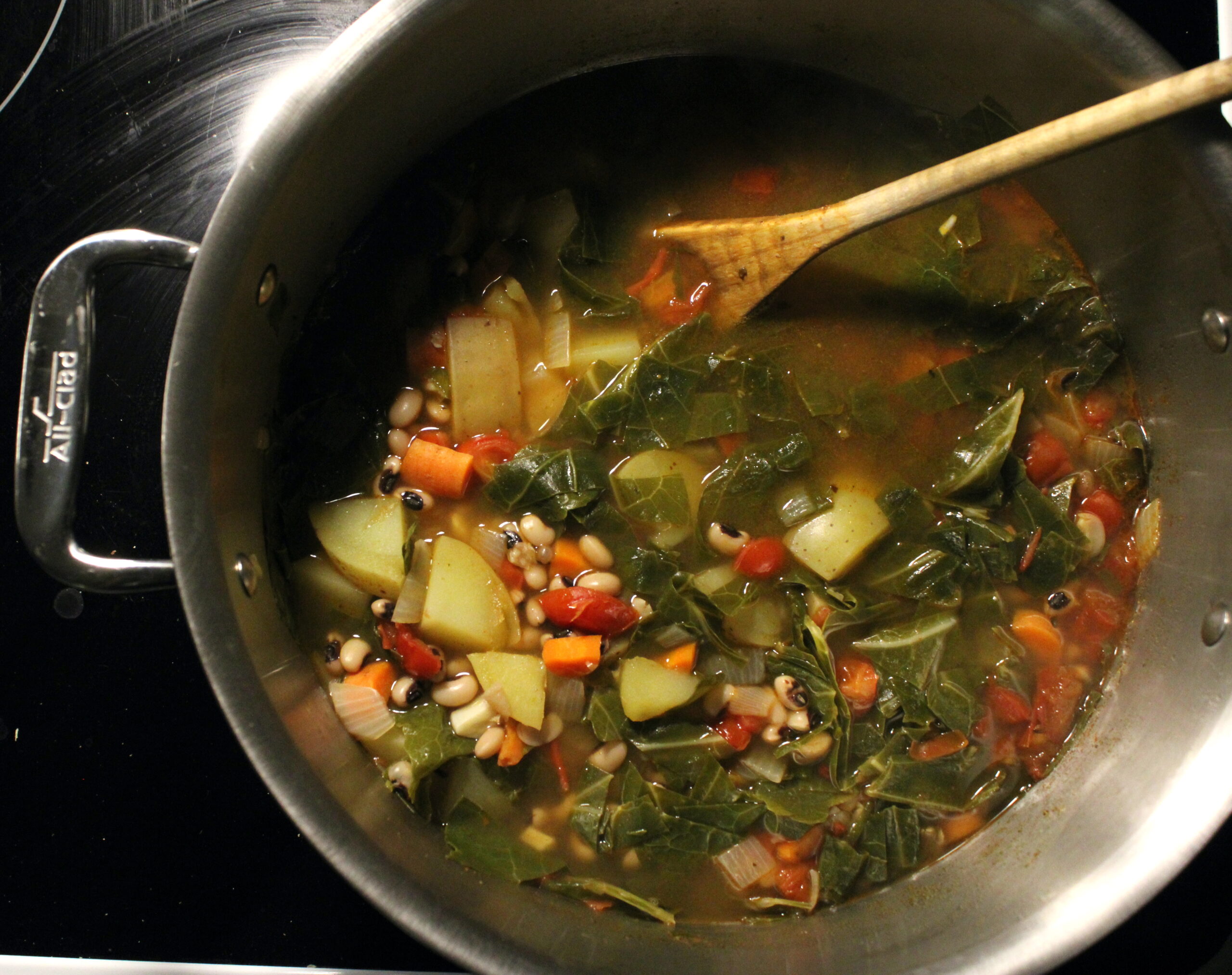 Black-Eyed Peas & Collards Soup is perfect for the cold weather months and a great New Year's Day dish for a large gathering. This hearty soup is rich in protein, fiber, and vitamin A. For a meat version, try adding sausage. If you're using raw black-eyed peas, soak the night before or do the quick soak by boiling for two minutes, remove from heat, and allow it to rest in the pot covered for 1 hour or longer.
Ingredients
Serves: 4-6 Time: 45-50 minutes
Black-Eyed Peas & Collards Soup
16 oz. black-eyed peas, drained & rinsed
1/2 yellow onion, diced
1-2 cups chopped collard greens, stems removed
1 large carrot, diced
3-4 small yukon potatoes, quartered
3-4 garlic cloves, minced
6 cups vegetable broth
15 oz. diced tomatoes
1 1/2 tsp paprika
1 tsp dried thyme
2 tsp black pepper, or to taste
1 tsp dried sage
1 Tbs olive oil
Directions
Begin by heating a large soup pot on medium heat.
Once hot, coat the bottom of the pot with olive oil, then sauté the onion, potatoes, and carrot.
Cook for 4-5 minutes, then add the garlic. Stir for another 2 minutes.
Then, add the black-eyes peas, seasonings, and tomatoes. Stir for 3-4 minutes before adding the collard greens and vegetable broth.
Bring the soup to a boil, then reduce to low, cover with a lid, and simmer for 30 minutes.
Cook the soup until the potatoes are softened. Taste and adjust seasoning as desired.
If adding a protein, cook separately and add towards the last ten minutes of cooking.
Serve and enjoy!
Store leftovers in the refrigerator for up to 4 days or freeze for 2 weeks and reheat on the stove.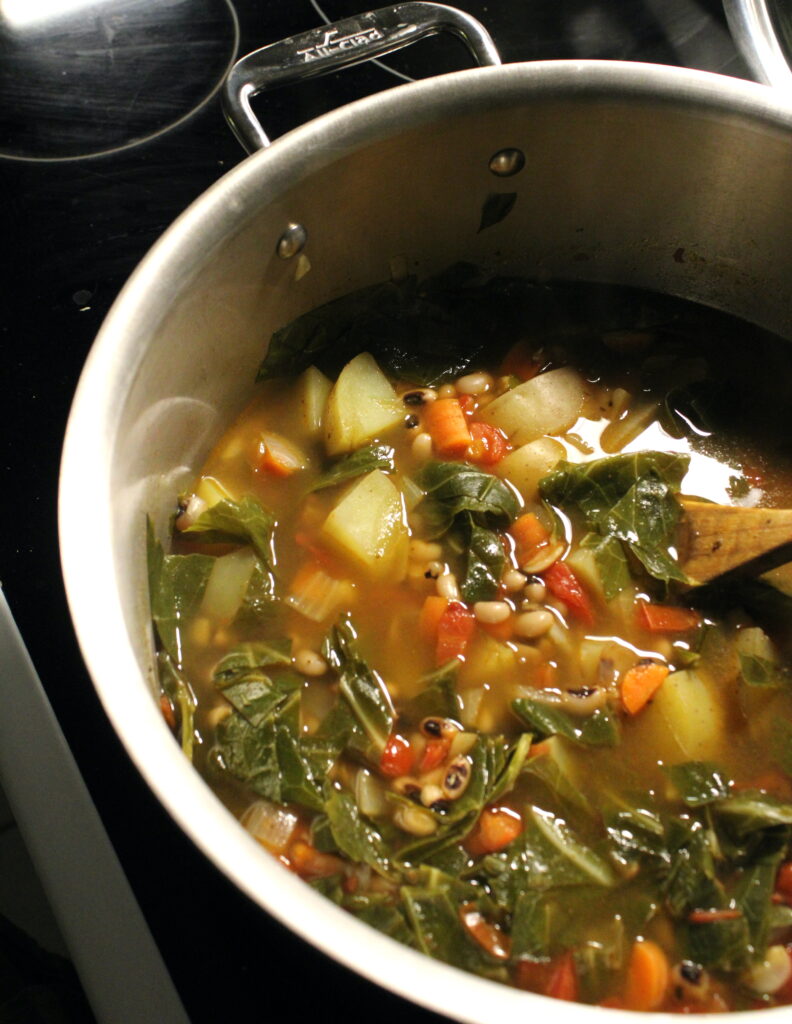 More Deliciousness
If you're looking for even more tasty recipes, keep browsing around Hearty At Home! And don't forget to share your favorite recipes with your friends, family, and loved ones.
For instance, if you find a recipe you like, pin it to your dinner inspiration board!
We share our recipes and recipe videos on Pinterest, Yummly, Youtube, Vimeo, and Facebook.
---
---