Orange & Ginger Pomegranate Cake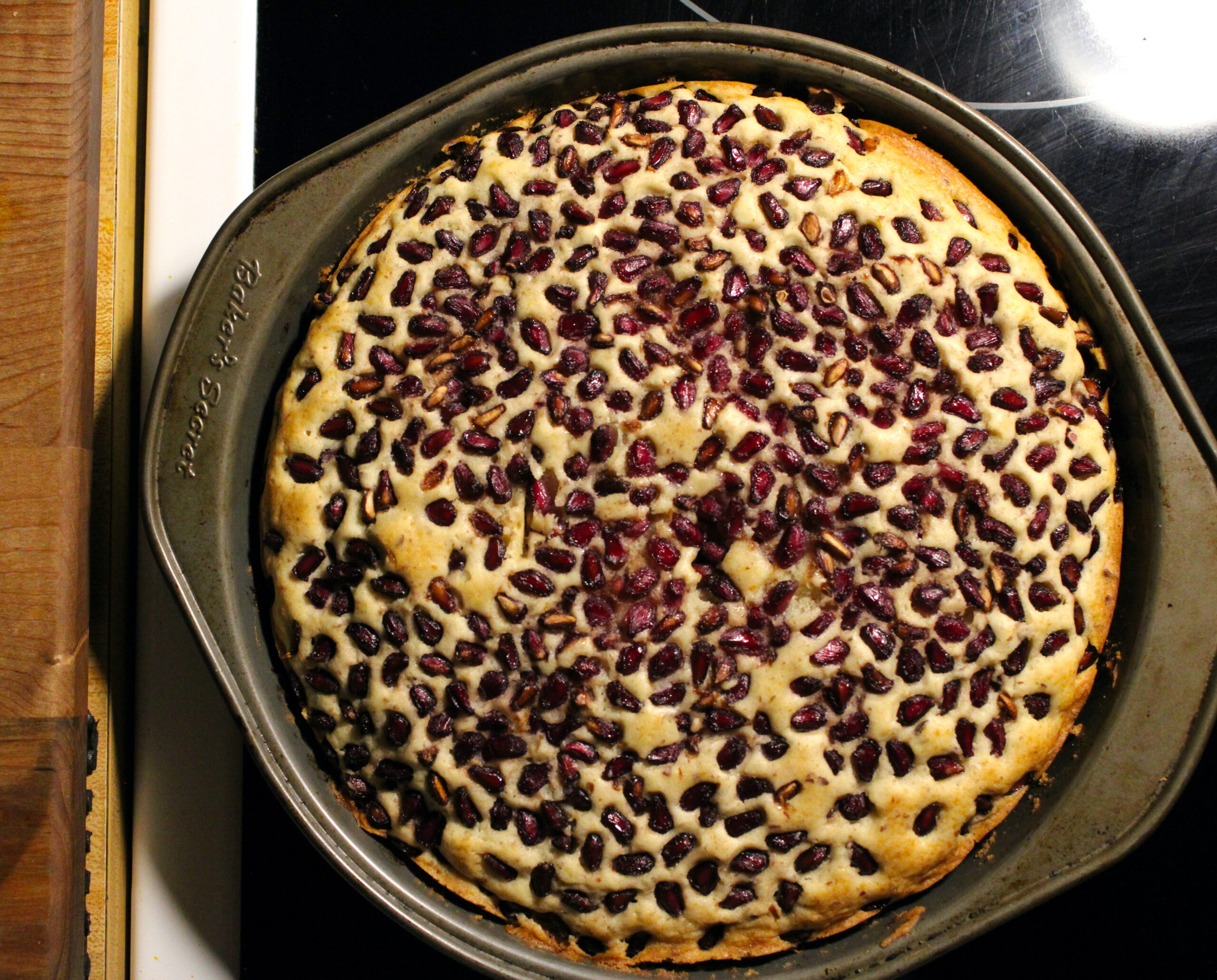 Pomegranate Cake with notes of orange & ginger makes for a delicious fall-winter recipe around the holiday times that is super easy to make. This fluffy, moist cake is lightly sweet and bursting with flavor. Not too bad for a plant-based recipe at that!
Ingredients
Serves: 8-12 Time: 1 hour 30 minutes
Orange & Ginger Pomegranate Cake
6 Tbs non-dairy butter
1/2 cup sugar
1 tsp vanilla extract
1/4 cup orange juice
1/4 cup plant-based milk
1 heaping Tbs flax seed + 2-3 Tbs warm water
1 1/2 cup flour
2 tsp baking powder
2 tsp ground ginger
1/4 tsp salt
1 cup pomegranate seeds
Directions
Preheat the oven to 350ºF.
Meanwhile, seed your pomegranate, placing the arils on a paper towel or clean kitchen towel to remove some of the moisture.
Then, generously grease an 8 or 9 inch cake pan with the non-dairy butter or cooking spray.
In a medium bowl, whisk together the flour, ginger, baking powder, and salt.
Then, in a large bowl or stand mixer, combine the butter and sugar and beat until light and fluffy. Turn down the mixer and slowly add in the flax egg, non-dairy milk, and vanilla.
Reduce to the lowest speed and gradually mix in the dry ingredient mixture until the batter is formed, free of lumps.
Use a rubber spatula to scrape the batter into the prepared pan and smooth the top.
Then, spread the pomegranate arils on top of the batter and lightly press them into the cake. 
Place the pan in the oven and bake for 10 minutes at350°F. Then reduce to 325°F and bake for 40 to 50 minutes, or until a toothpick inserted into the center of the cake comes out clean.
Once baked, remove the cake from the oven and allow it to cool for 10-15 minutes in the pan before cutting.
Best enjoyed fresh, but you may store the cake in an airtight container in the refrigerator for up to 3 days.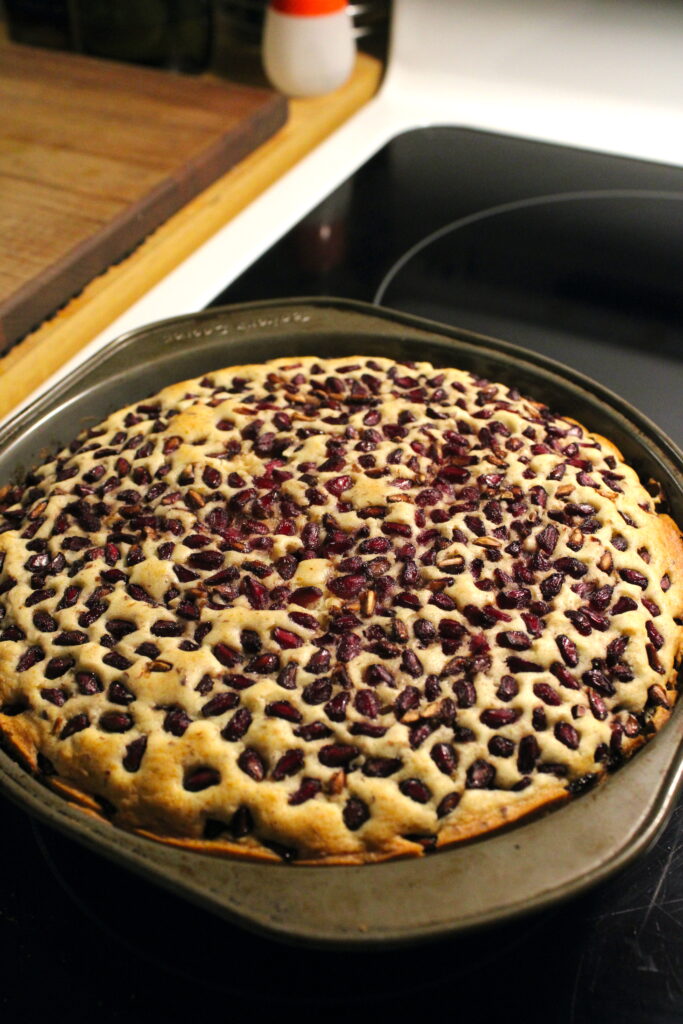 More Deliciousness
If you're looking for even more tasty recipes, keep browsing around Hearty At Home! And don't forget to share your favorite recipes with your friends, family, and loved ones.
For instance, if you find a recipe you like, pin it to your dinner inspiration board!
We share our recipes and recipe videos on Pinterest, Yummly, Youtube, Vimeo, and Facebook.
---