Sweet Potato White Bean Soup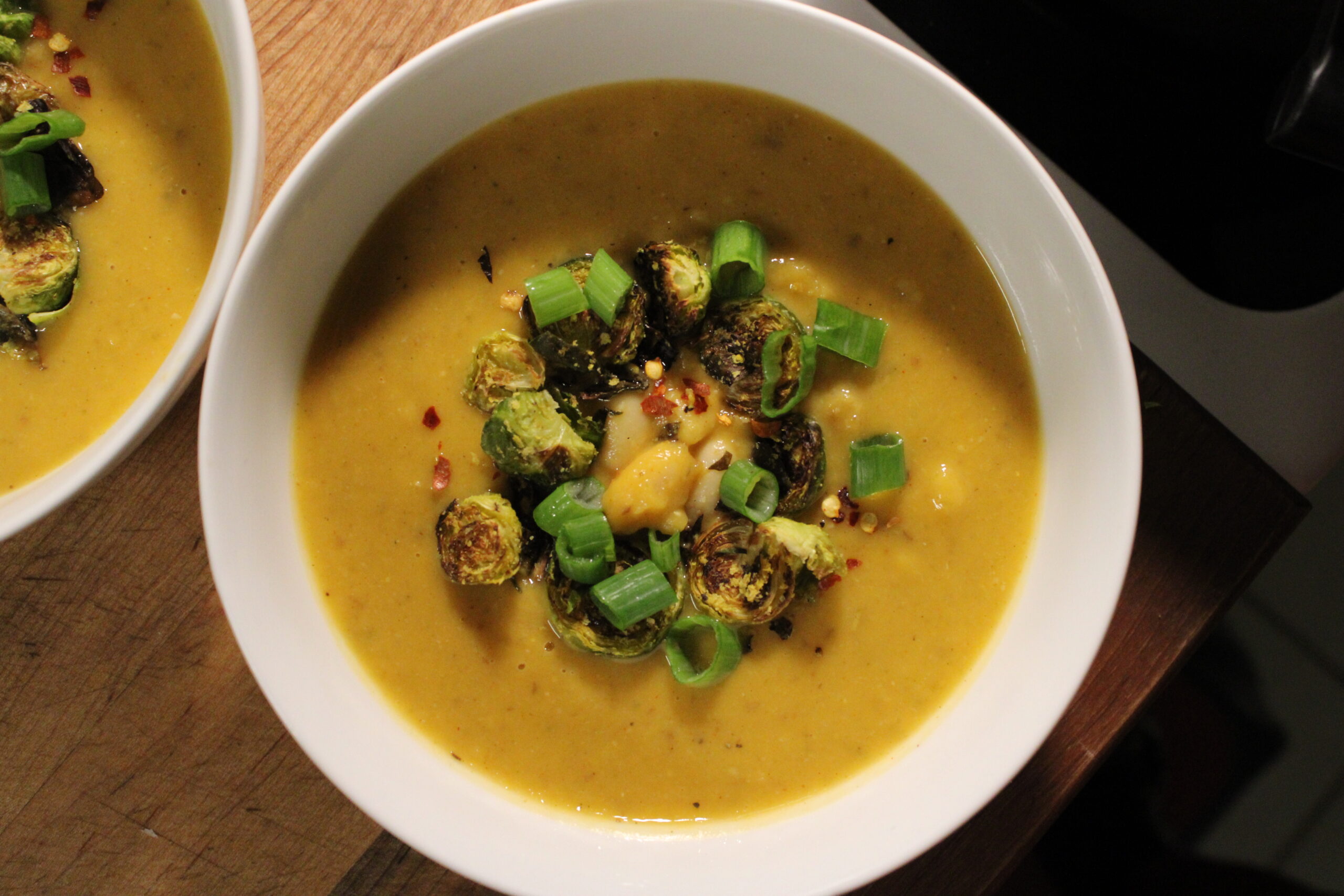 Sweet Potato White Bean Soup, a creamy blended soup that is rich in protein and nutrition. This soup is delicious and creamy with or without coconut milk or cream. We added roasted brussels sprouts as an added topping, but this soup will also go well with croutons or pepitas on top!
Ingredients
Sweet Potato White Bean Soup
2 large sweet potatos, sliced
1 can cannelini beans, drained & rinsed
1 can great northern beans, drained & rinsed (kept separate from cannelini)
1/2 yellow onion, diced
2-3 garlic cloves, peeled
4 cups vegetable broth (or 3 cups broth & 1 cup coconut milk or heavy cream)
1 Tbs olive oil
1/2 tsp paprika
1 tsp ground thyme
1/2 tsp black pepper
Dash of red pepper flakes
Optional toppings: chopped green onions, pepper flakes, nutritional yeast
Directions
Preheat the oven to 400ºF.
Place the sliced sweet potato on a lightly greased baking sheet and bake for about 20-30 minutes, flipping halfway through until both sides are lightly roasted and sweet potato is softened.
Meanwhile, prepare the remaining vegetables.
In a large pot, set heat to medium.
Once hot, add the olive oil. When the oil is hot, sauté the onion for 5 minutes.
Next, add the garlic and stir for 2 minutes.
Add in the cannelini beans (keep other beans separate), and the seasoning.
Stir together and add the vegetable broth, bringing to a simmer.
Once the sweet potato is cooked, add to the soup.
After the soup has simmered for about 10 minutes, transfer to a blender or use an immersion blender and mix until the soup is creamy. Add more liquid if desired for preferred texture and consistency.
Return the soup to the stove, add in the remaining beans, taste and adjust seasoning. Simmer the soup on low for another 5-10 minutes.
Remove from heat, serve with desired toppings, and enjoy!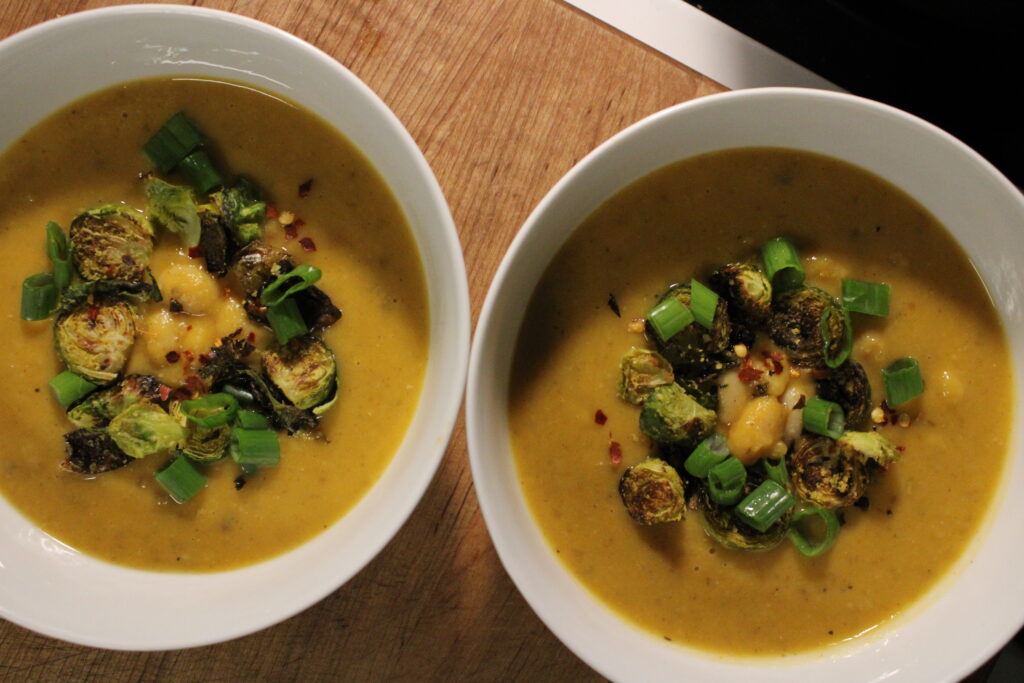 More Deliciousness
If you're looking for even more tasty recipes, keep browsing around Hearty At Home! And don't forget to share your favorite recipes with your friends, family, and loved ones.
For instance, if you find a recipe you like, pin it to your dinner inspiration board!
We share our recipes and recipe videos on Pinterest, Yummly, Youtube, Vimeo, and Facebook
---