Jalapeño Cornbread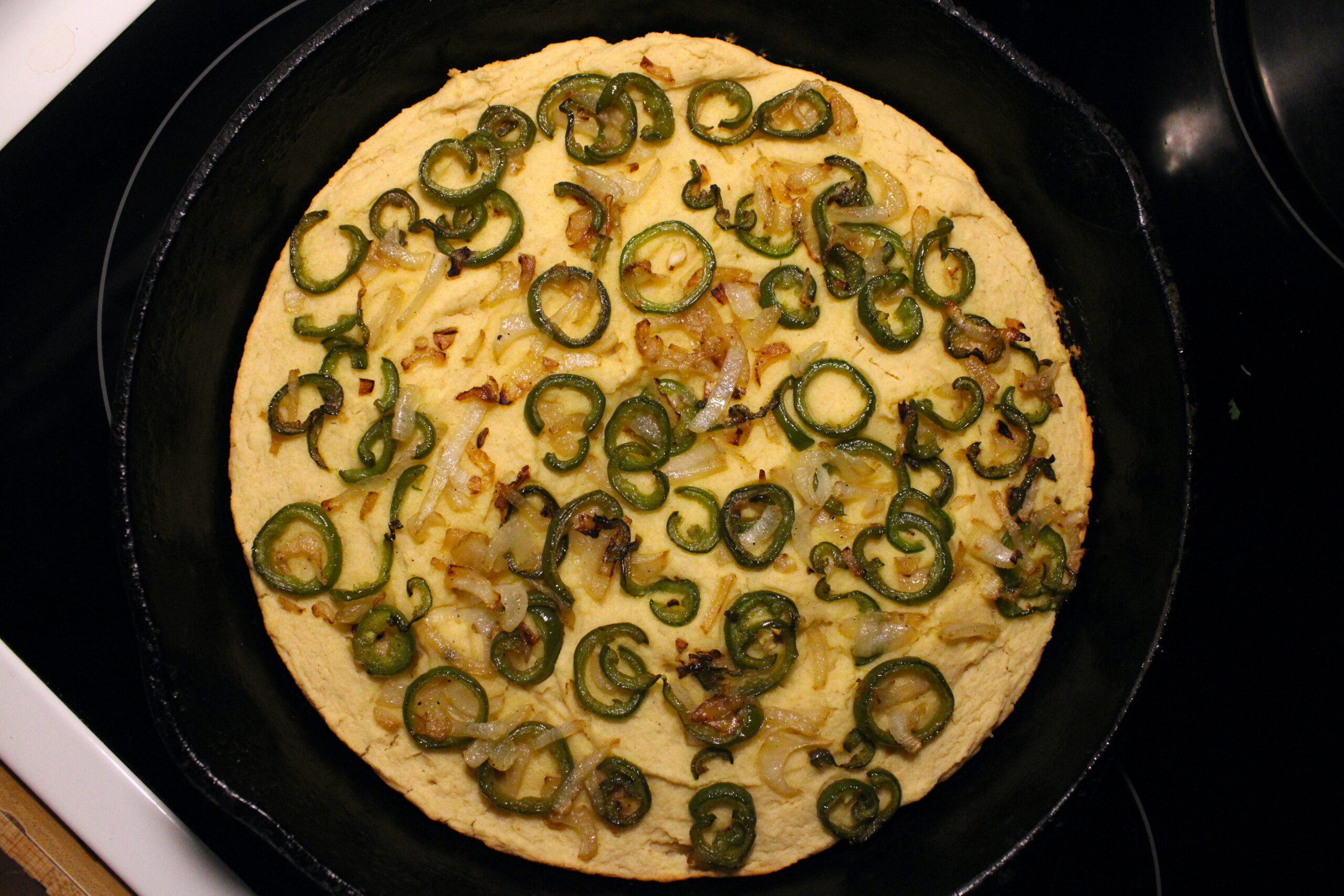 Jalapeño Cornbread with sautéed jalapeño and onion adapted from the Veganomicon. This plant-based cornbread is delicious and super easy to make. Perfect for potlucks or pairing with one of our chili recipes! This recipe calls for baking the bread in an oven-safe skillet or a 9 x 13-inch baking dish.
Ingredients
Time: 40 minutes Serves: 6-8
Jalapeño Cornbread
2 cups plain oat milk
2 tsp apple cider vinegar
1/3 cup canola oil, plus extra for sautéeing
1 cup flour
2 cups yellow cornmeal
1/2 tsp salt, plus extra
1/4 cup sugar
1 tsp baking powder
1/4 tsp ground cumin
3 jalapeños, seeded & thinly sliced
1/2 yellow onion, thinly sliced
1/2 lime juice
Directions
Preheat the oven to 350ºF and prepare your vegetables.
In a measuring cup, combine the oatmilk and apple cider vinegar and allow it to sit and curdle.
Then in a large mixing bowl, sift together the dry ingredients.
Create a well in the center and pour in the milk and oil.
Mix until thoroughly combined and set aside. The batter will be slightly thick, but workable.
In a large skillet, set heat to medium-high and heat some oil.
Sauté the onion and jalapeño for about 5 minutes.
Remove the onion and jalapeño from the skillet, and transfer to a bowl.
Turn the heat off but do not wipe the skillet.
Pour the batter directly into the skillet and scatter the onion and jalapeño on top.
Quickly place in the oven and bake for about 30-32 minutes. The bread will be fully baked when poked with a toothpick and it comes out clean.
Serve and enjoy!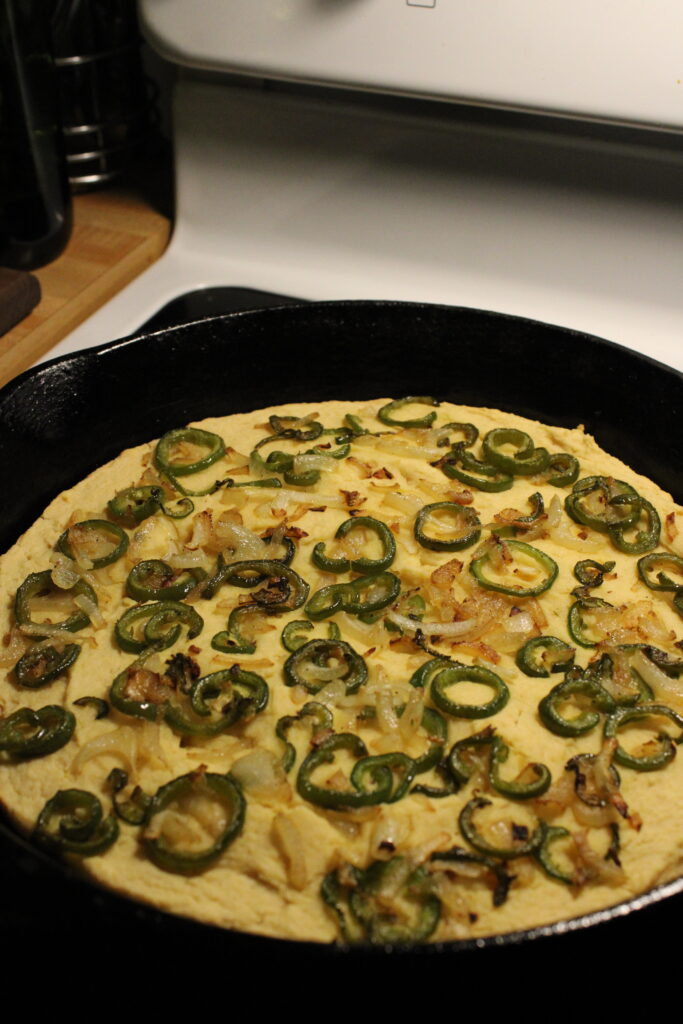 More Deliciousness
If you're looking for even more tasty recipes, keep browsing around Hearty At Home! And don't forget to share your favorite recipes with your friends, family, and loved ones.
For instance, if you find a recipe you like, pin it to your dinner inspiration board!
We share our recipes and recipe videos on Pinterest, Yummly, Youtube, Vimeo, and Facebook
---