Impossible Baked Beans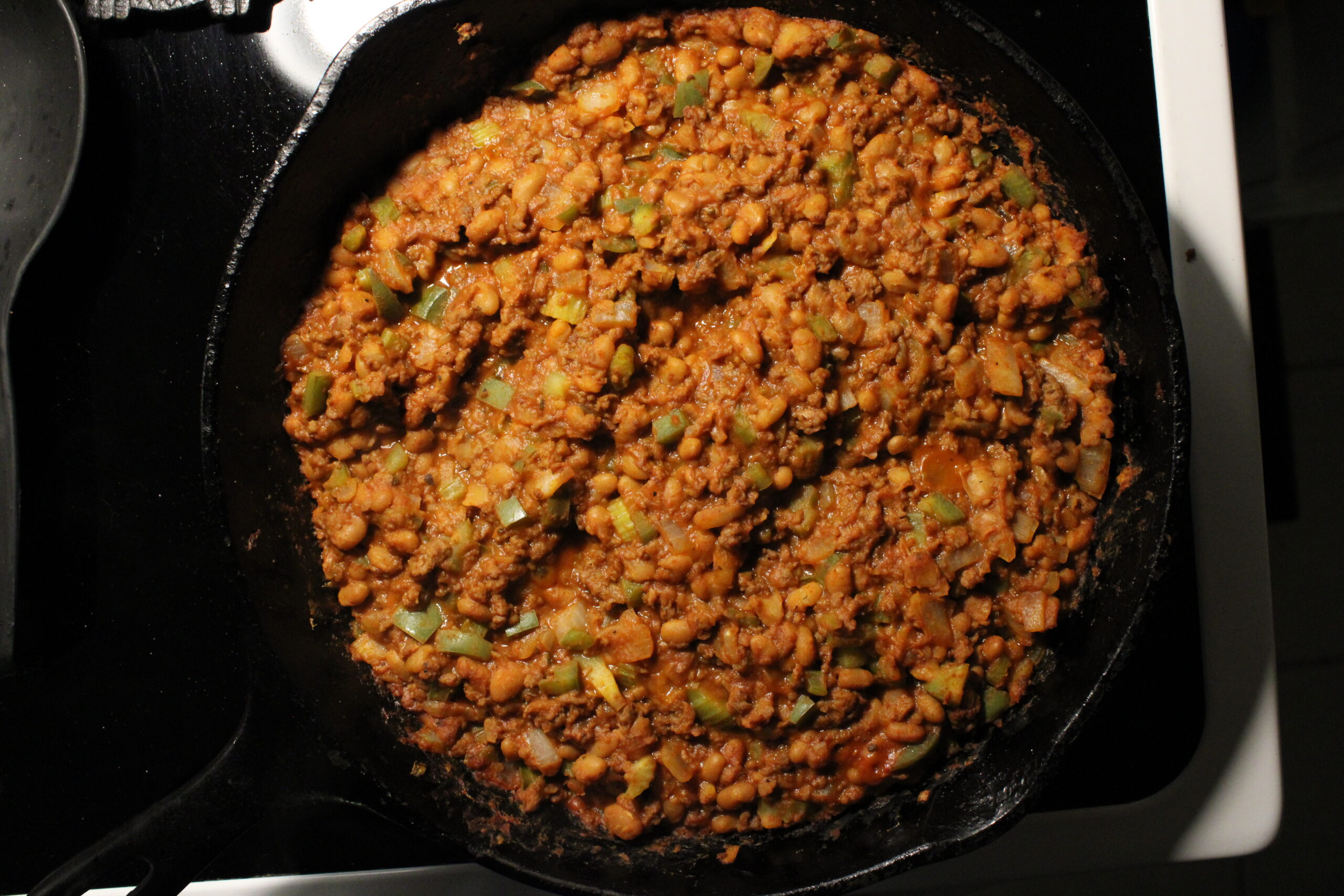 Impossible Baked Beans are a plant-based, protein-rich dish that is easy to make! You can try serving this as a sloppy joe-style meal between buns or over toast. Or, you can serve this as a side at a potluck or backyard cookout alongside some coleslaw and roasted potatoes.
Ingredients
Serves: 4-6 Time: 35 minutes
Impossible Baked Beans
1 package Impossible Ground "Beef"
28 oz. can Bush's Vegetarian baked beans
1/2 large yellow onion, diced
2-3 celery stalks, small diced
1/2 large green bell pepper, diced
1 Tbs olive oil
1 can tomato sauce
3 Tbs tomato paste
1 Tbs vegan Worcestershire
1/2 tsp paprika
1/2 tsp black pepper
Dash of salt
Directions
Preheat the oven to 350ºF and prepare your vegetables.
In a large cast-iron skillet or another pan, set heat to medium-high and add the olive oil once hot.
Begin cooking the Impossible meat, until lightly and evenly browned, about 5-7 minutes.
Then, add in the onion, celery, and bell pepper and cook together until the onions are translucent.
Next, add in the tomato sauce, tomato paste, Worcestershire, and seasonings and stir together for 2-3 minutes.
Transfer the baked beans to the skillet and mix together well.
Either place your oven-safe cast iron in the oven or transfer the baked beans to a roasting pan or casserole dish.
Bake in the oven for 15 minutes.
Remove from the oven once done, serve and enjoy!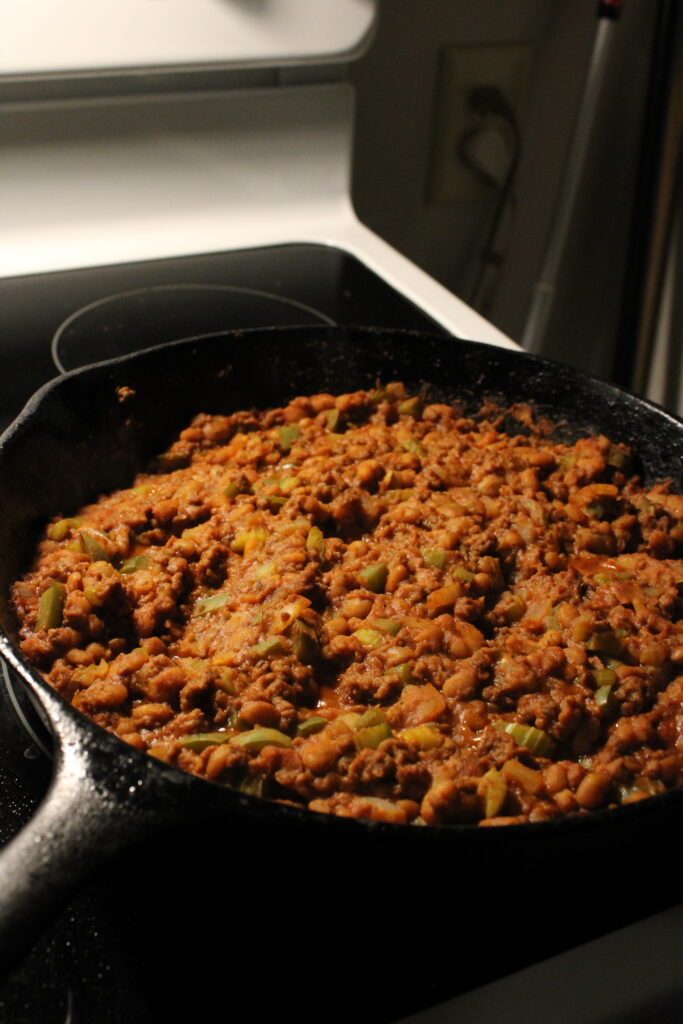 More Deliciousness
If you're looking for even more tasty recipes, keep browsing around Hearty At Home! And don't forget to share your favorite recipes with your friends, family, and loved ones.
For instance, if you find a recipe you like, pin it to your dinner inspiration board!
We share our recipes and recipe videos on Pinterest, Yummly, Youtube, Vimeo, and Facebook
---