Ginger Miso Soup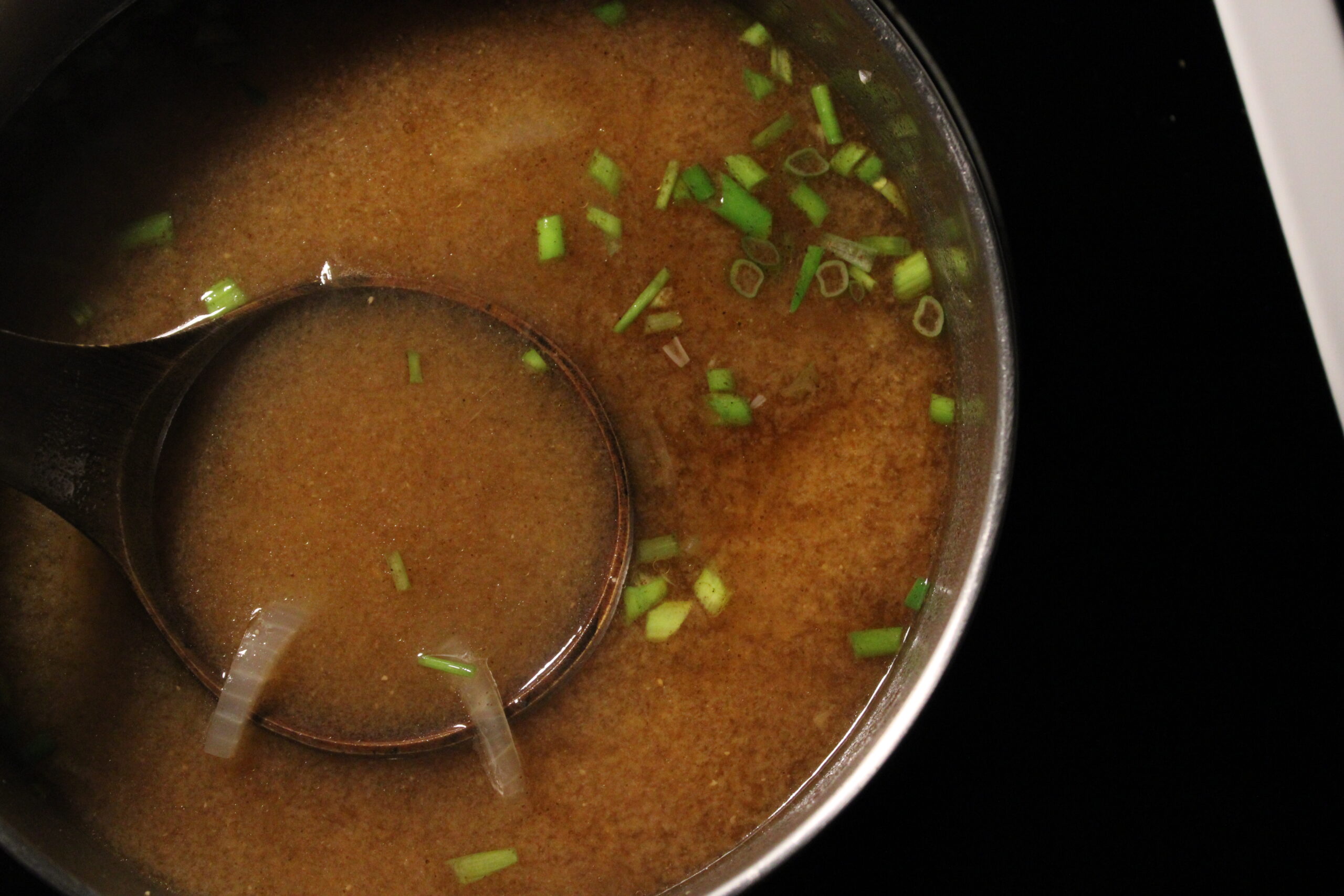 Ginger Miso Soup is perfect for the winter time. Whether you have a cold or just want a heartwarming, dressed up broth, this soup is perfect to enjoy as a whole bowl with some fresh rice or as an appetizer. What's also great about this recipe is that it's so quick to prepare, not to mention it's absolutely delicious!
Miso is a fermented food and contains active cultures, which makes it a great source of probiotics. Paired with fresh ginger, this soup is a great soother for an upset stomach or if you're just feeling a little under the weather.
Ingredients
Ginger Miso Soup
1 inch fresh ginger, peeled and minced
2 garlic cloves, minced
1/4 yellow onion, thinly sliced
6 cups vegetable broth
3 heaping Tbs miso paste
Sesame oil
Optional add-in's: chopped scallions, cubed fresh tofu (soft or firm), cooked rice
Directions
Begin by preparing the onion, ginger, and garlic.
In a medium pot, set heat to medium-high. Once hot add a dash of sesame oil, about 1/2 Tbs.
Once the oil is hot, sauté the onion, ginger, and garlic for about 3-5 minutes.
Then, add in the vegetable broth. Bring the soup to a boil.
Once boiling, reduce heat to low and allow it to sit off the heat for about 5 minutes.
Then, mix a bit of broth in with the miso paste in a small bowl.
Mix the miso together until fully emulsified, then add into the soup.
Serve fresh and enjoy with optional add-in's such as chopped scallions, fresh tofu, or cooked rice.
This soup may be stored in the refrigerator and enjoyed the next day but is best enjoyed right after cooking.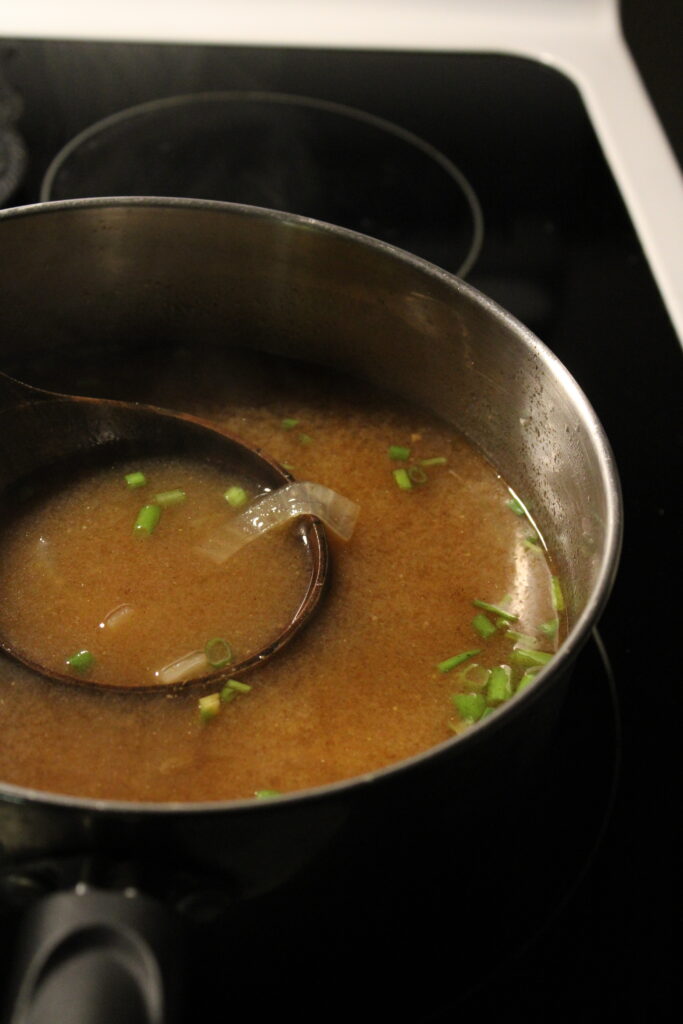 More Deliciousness
If you're looking for even more tasty recipes, keep browsing around Hearty At Home! And don't forget to share your favorite recipes with your friends, family, and loved ones.
For instance, if you find a recipe you like, pin it to your dinner inspiration board!
We share our recipes and recipe videos on Pinterest, Yummly, Youtube, Vimeo, and Facebook
---