Vegan Cholent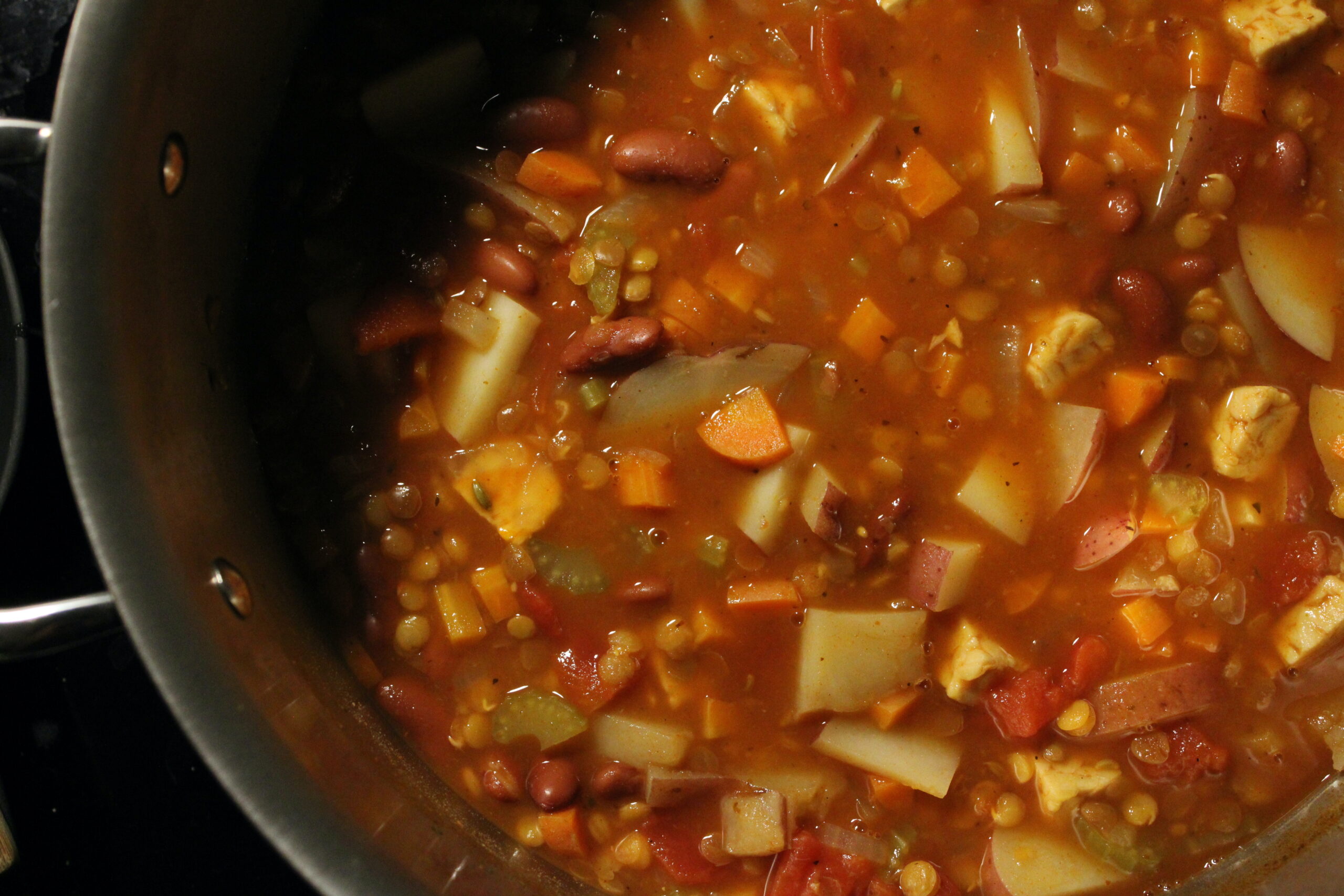 Vegan Cholent is inspired by the traditional Jewish stew eaten for lunch on the Sabbath. "Shabbat stews were developed over the centuries to conform with Jewish laws that prohibit cooking on the Sabbath." [1] While traditionally this dish contained meat, potatoes, and beans and is cooked slowly over a long period of time, this plant-based version uses tempeh and lentils and can be made in about 45 minutes. You may substitute the tempeh for textured vegetable protein or seitan and you may also add lima or butter beans to thicken up the stew.
Ingredients
Time: 45-50 minutes Serves: 6-8
Vegan Cholent
5-6 small red potatoes, sliced
2-3 garlic cloves, minced
1-2 large carrots, diced
1-2 celery stalked, diced
1/2 cup green or French lentils
1 package tempeh, cubed
1 can red kidney beans, drained & rinsed
8 oz. tomato sauce
3 Heaping Tbs tomato paste
10 oz. diced tomatoes
3 1/2 cups vegetable broth
1 Tbs fennel seed
1/2 tsp dried thyme
1 tsp dried marjoram
1/2 tsp black pepper
2 bay leaves
Olive oil
Directions
Begin by preparing your vegetables, separating the potatoes and tempeh from the carrot and celery.
In a large stock pot, set heat to medium high. Once hot, add a generous tablespoon of olive oil, just enough to evenly coat the bottom of the pan.
When the oil is hot and begins to steam slightly, add the carrot and celery, cooking together for about 7 minutes.
Then, add the potatoes and tempeh and stir together for another 5 minutes.
Add in the seasoning and lentils, stirring together for 1 minute.
Then add the tomato sauce, tomato paste, and diced tomatoes and finally the vegetable broth, beans, and bay leaves.
Bring the stew to a boil, then reduce heat to low and simmer for 30-45 minutes or until the potatoes have softened.
Taste and adjust seasoning as desired, serve and enjoy!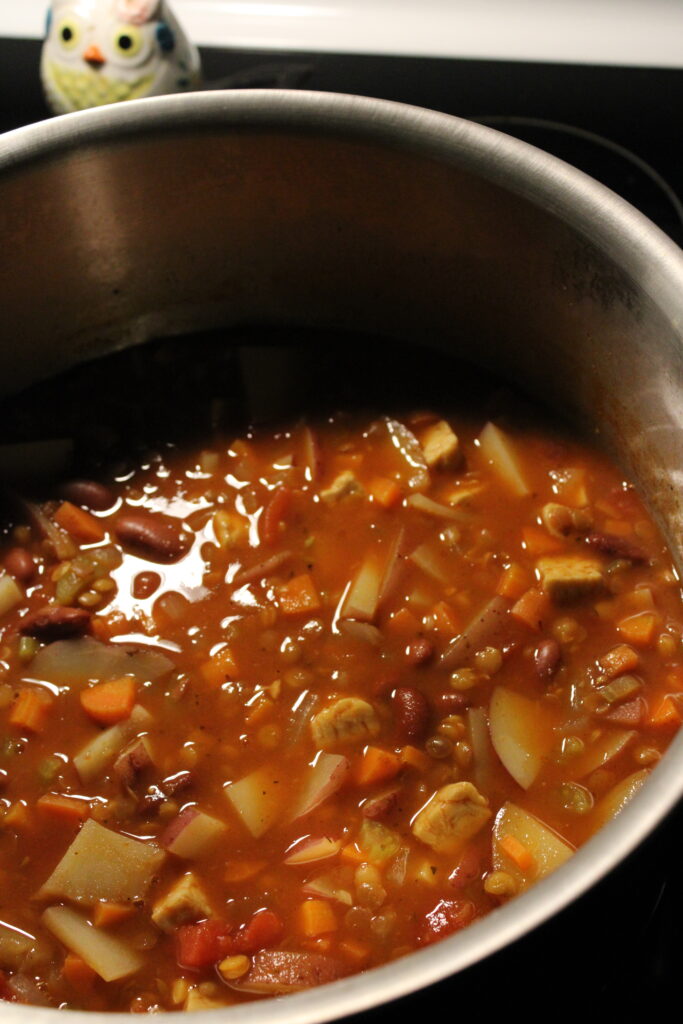 More Deliciousness
If you're looking for even more tasty recipes, keep browsing around Hearty At Home! And don't forget to share your favorite recipes with your friends, family, and loved ones.
For instance, if you find a recipe you like, pin it to your dinner inspiration board!
We share our recipes and recipe videos on Pinterest, Yummly, Youtube, Vimeo, and Facebook
---