Creamy Gnocchi Soup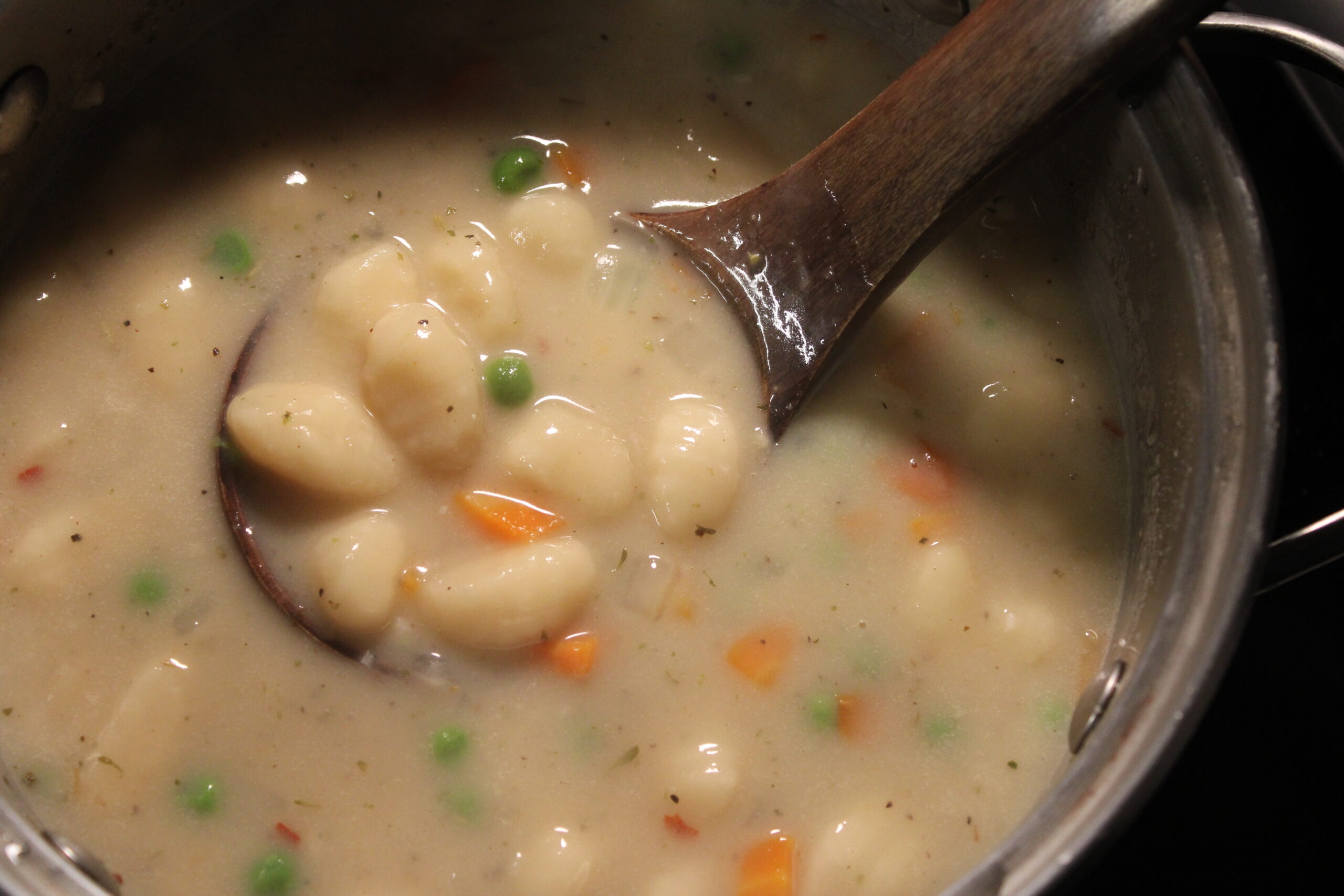 Creamy Gnocchi Soup that is plant-based friendly using pre-made gnocchi. A warm and hearty soup perfect for winter. For a non-vegan option, you can substitute the non-dairy milk for cream and the gnocchi for another brand that uses egg as the binder.
Ingredients
Serves: 4 Time: 30 minutes
Creamy Gnocchi Soup
1 package of pre-made gnocchi
1/2 yellow onion, diced
1/3 cup carrot, finely diced
1/2 cup peas
2-3 garlic cloves, minced
1/4 cup all-purpose flour
3 cups vegetable broth
2 cups plain, unsweetened oat milk (or other non-dairy substitute)
1 Tbs cornstarch
Salt to taste
1/2 tsp black pepper, or to taste
2 tsp Italian seasoning
1/2 tsp crushed red pepper flakes
1 tsp dried thyme
1-2 Tbs non-dairy butter
Directions
Prepare your vegetables and measure out your flour, cornstarch, non-dairy milk, and vegetable broth.
In a large pot, add the non-dairy butter on medium-high heat.
Whisk the cornstarch into the milk and set aside.
Once melted, begin sautéing your onion and stir for 3 minutes.
Then, add the carrots, peas, and garlic. Stir for another 2-3 minutes.
Next, combine the flour with the vegetables until fully covered, about 1 minute.
Then, stir in the cornstarch/milk mix and the vegetable broth.
Continue stirring and add the seasonings.
Reduce heat to medium-low and simmer for about 10 minutes, stirring continuously while the soup thickens.
Next, add the gnocchi, reduce heat to low, cover the pot with a lid, and allow it to simmer for 10-15 minutes or until the gnocchi is soft and the soup is the desired taste and texture.
Remove from heat once done.
Serve and enjoy!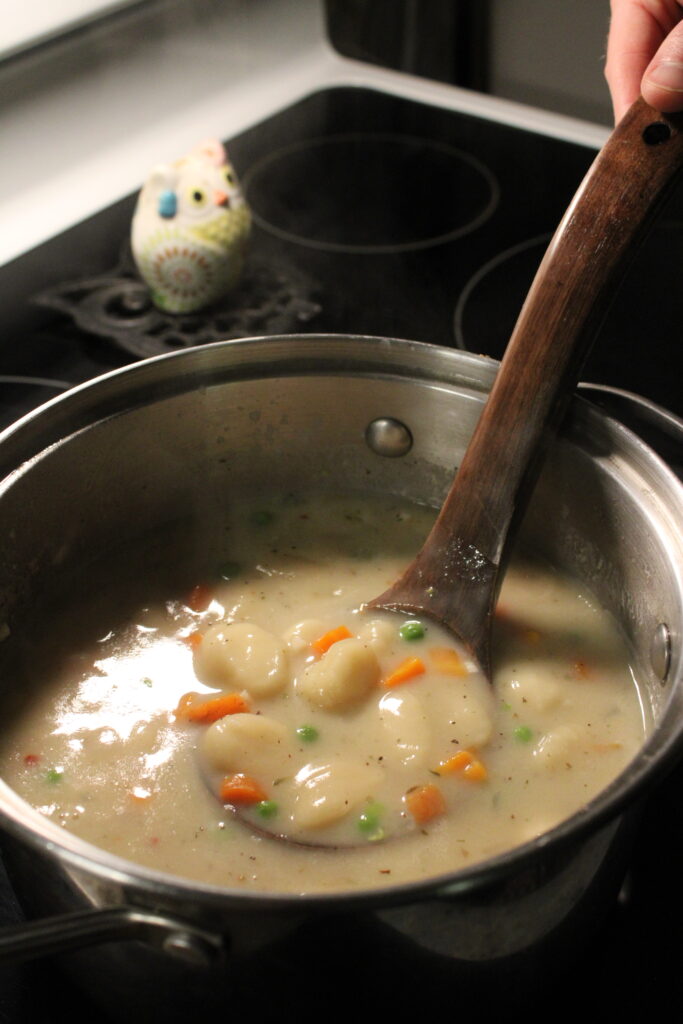 More Deliciousness
If you're looking for even more tasty recipes, keep browsing around Hearty At Home! And don't forget to share your favorite recipes with your friends, family, and loved ones.
For instance, if you find a recipe you like, pin it to your dinner inspiration board!
We share our recipes and recipe videos on Pinterest, Yummly, Youtube, Vimeo, and Facebook
---