Roots & Lentil Soup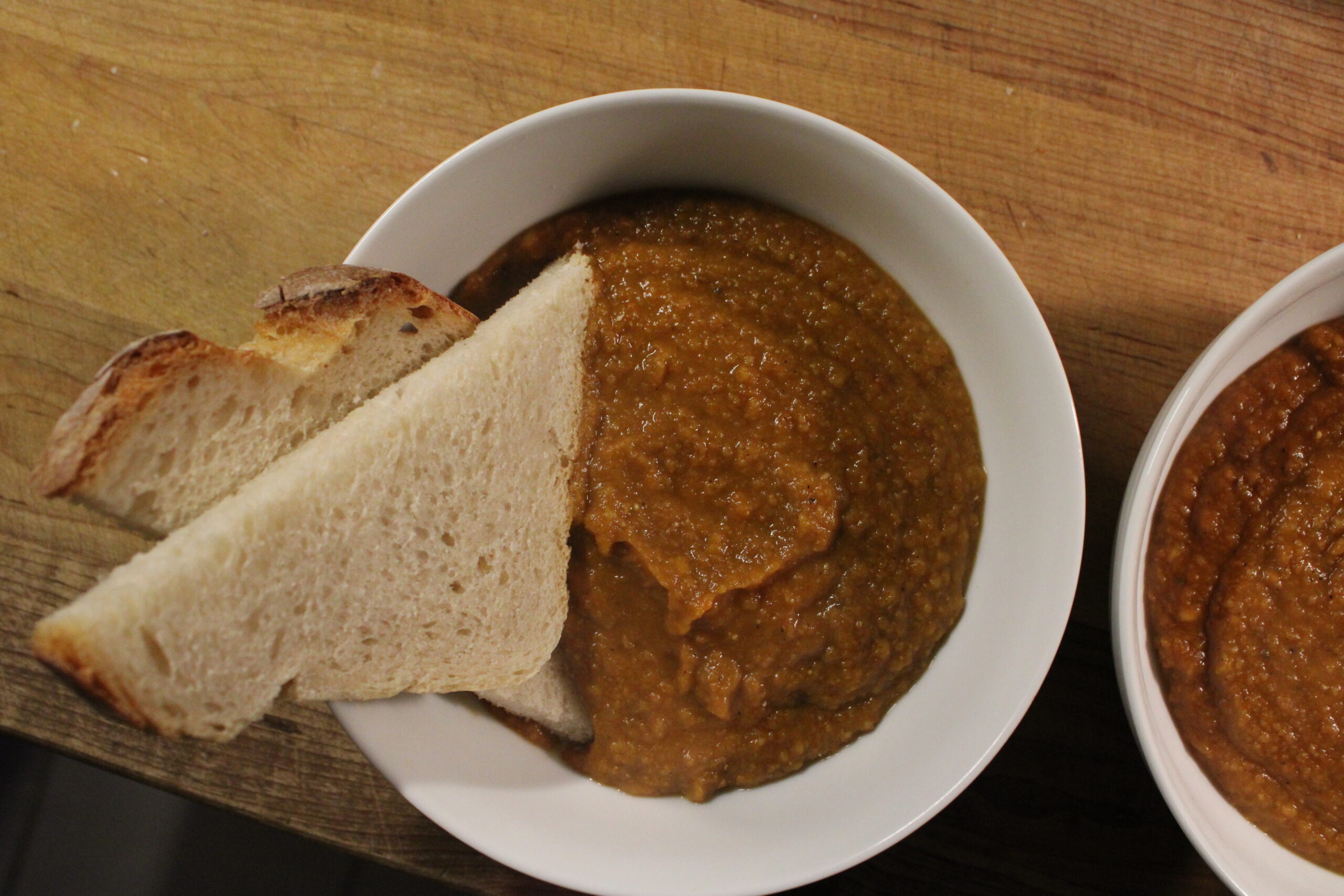 Roots & Lentil Soup is a rich soup that is lightly sweet and spicy. This dish makes for a complete protein that is easy to make and wonderful to enjoy in the colder months. Try mixing up the spice blend for different flavors such as a garam masala curry style or Thai spice approach. For a no-oil version or low-sodium version, simply roast the vegetables without oil and use low-sodium broth.
Ingredients
Serves: 5-6 Time: 50 minutes
Roots & Lentil Soup
3 large carrots, diced
1 medium sweet potato, cubed
1/2 yellow onion, diced
3-4 garlic cloves, minced
1/2 Tbs tomato paste
1 cup red lentils
4-5 cups vegetable broth
1/2 tsp cinnamon
2 tsp paprika
1/4 tsp ground cloves
1 tsp ground cumin
1 tsp black pepper
1/2 tsp dried mint
1 Tbs olive oil
Directions
Begin by preheating the oven to 400ºF, then prepare your carrot and sweet potato.
Lay the diced/cubed carrot and sweet potato out on a roasting tray, drizzling with olive oil and sprinkling with a dash of salt and pepper.
Place in the oven and roast for 25-30 minutes or until softened and lightly roasted.
Meanwhile, prepare your onion and garlic.
When the carrots and sweet potato have about 10 minutes left to roast, in a large pot, set heat to medium-high and begin to sauté the onion and garlic, adding a splash of vegetable broth to prevent them from scorching.
Cook the onion and garlic until the onion turns translucent, then add the spices and tomato paste and cook for 1 minute.
Next, add the carrot and sweet potato, and cook together for 5 minutes.
Then, add the lentils, and stir together for 2 minutes.
Add in the vegetable broth and bring the soup to a boil.
Once boiling, reduce heat to low and simmer for 15 minutes.
After 15 minutes, use an immersion blender or transfer the soup to a blender in batches and blend until smooth and creamy. Return to pot and simmer on low for another 10 minutes.
Remove from heat once done, serve & enjoy!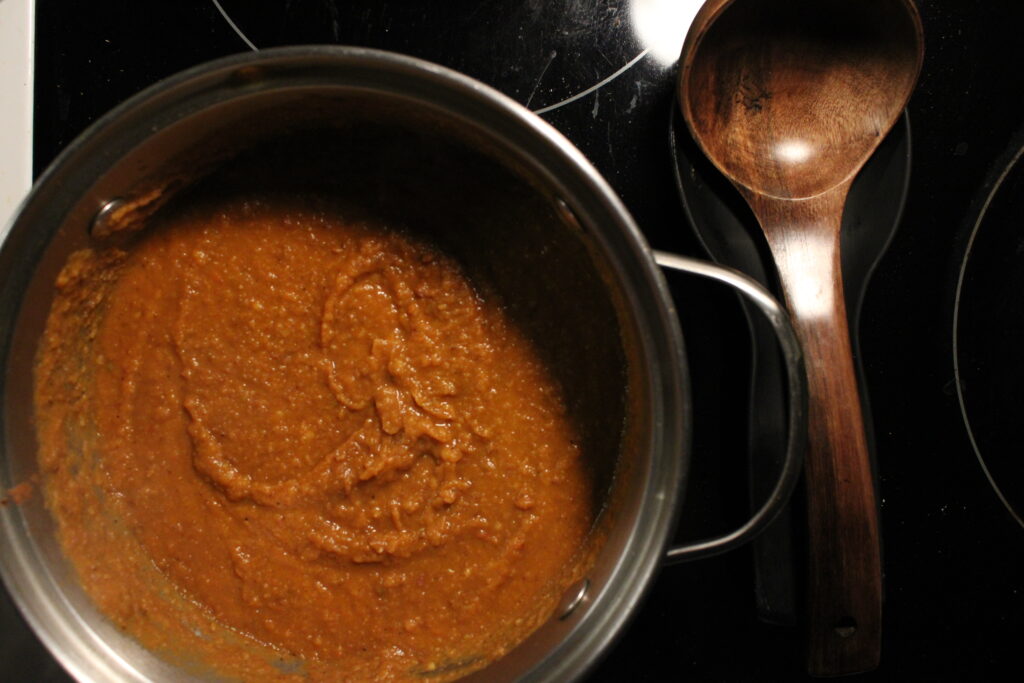 More Deliciousness
If you're looking for even more tasty recipes, keep browsing around Hearty At Home! And don't forget to share your favorite recipes with your friends, family, and loved ones.
For instance, if you find a recipe you like, pin it to your dinner inspiration board!
We share our recipes and recipe videos on Pinterest, Yummly, Youtube, Vimeo, and Facebook
---