Kale & Shaved Brussels Sprouts Salad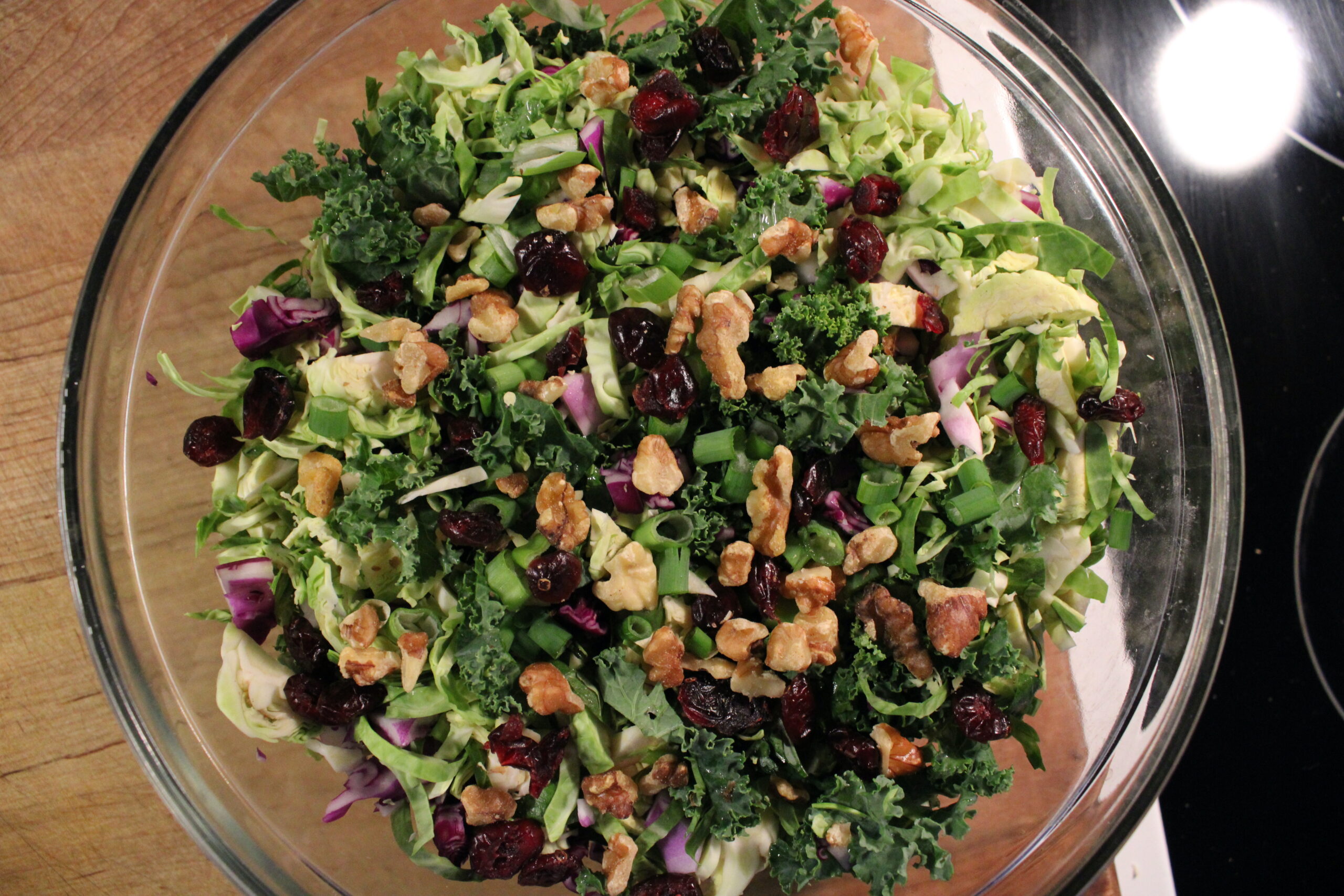 Kale & Shaved Brussels Sprouts Salad makes for a light side dish, appetizer, or lunch that is easy to prepare and rich in vitamins and nutrients. You may substitute the dried cranberries for apples or pomegranate seeds for a seasonal fall salad or try substituting the walnuts for sunflower seeds or pepitas.
Ingredients
Kale & Shaved Brussels Sprouts Salad
2 cups kale, stems removed & chopped
3-4 large brussels sprouts, shaved & ends removed
1/2 cup red cabbage, chopped
1 Tbs dried cranberries
2 Tbs chopped walnuts
1-2 large scallions, chopped
Sweet Dijon Dressing
1 Tbs dijon mustard
1/2 Tbs honey or maple syrup
1 1/2 Tbs olive oil
1 Tbs apple cider vinegar
1/2 tsp salt
1/2 tsp black pepper
Directions
Begin by rinsing and drying your produce.
Then, prepare the kale, brussels, and cabbage by chopping them and adding them to a large bowl.
Toss well and add on the scallions, dried cranberries, and walnuts.
In a separate bowl, mix together the salad dressing.
Toss the dressing into the salad or serve on the side.
Serve & enjoy!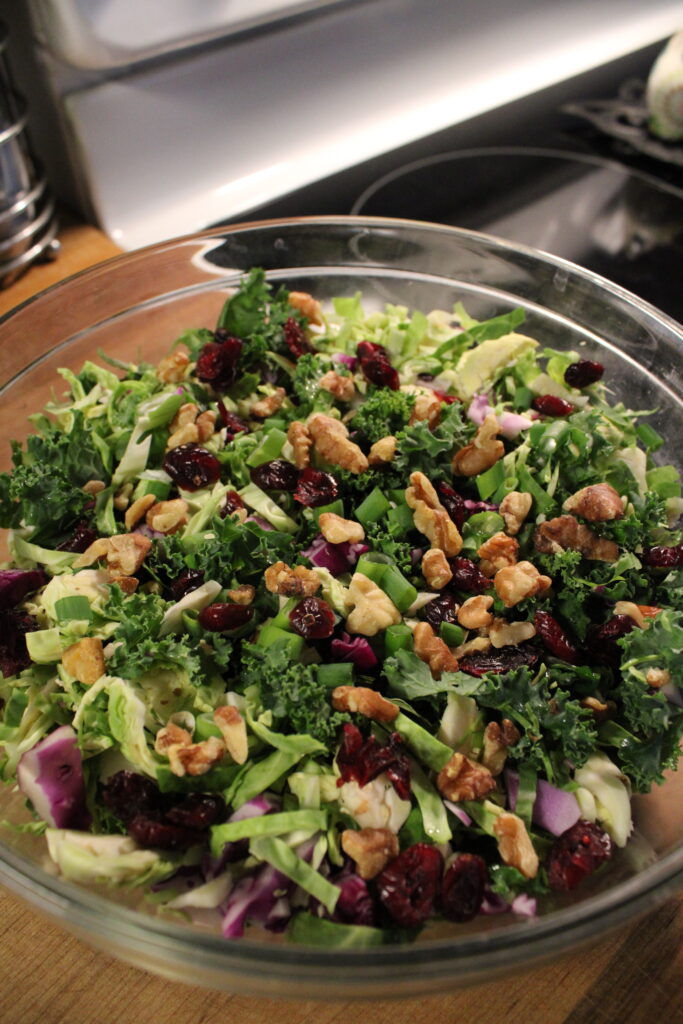 More Deliciousness
If you're looking for even more tasty recipes, keep browsing around Hearty At Home! And don't forget to share your favorite recipes with your friends, family, and loved ones.
For instance, if you find a recipe you like, pin it to your dinner inspiration board!
We share our recipes and recipe videos on Pinterest, Yummly, Youtube, Vimeo, and Facebook
---