Pumpkin Spice Snaps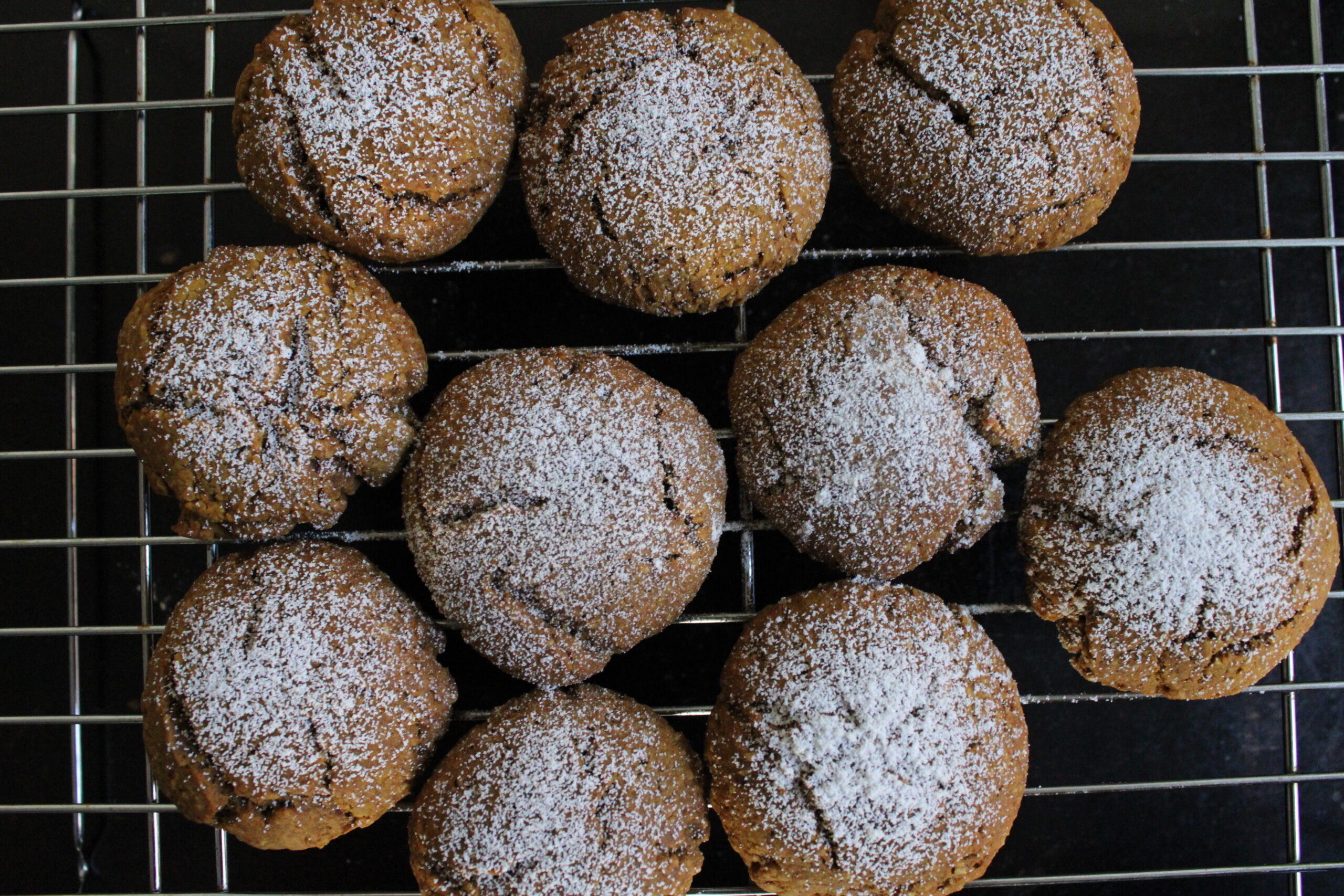 Pumpkin Spice Snaps, a delicious & soft cookie that plays on traditional ginger snaps. A quick & easy recipe for fall!
Ingredients
Yield: 12 cookies
Pumpkin Spice Snaps
Wet
1/3 c. pumpkin puree
1/4 c. olive oil
1 Tbs ground flax seed
1/2 tsp vanilla extract
2 Tbs molasses
1/2 c. sugar
1 tsp pumpkin spice
1 tsp ground ginger
1/4 tsp cinnamon
Dry
1 c. flour
1/2 cup almond flour (or oat flour for nut free)
3/4 tsp baking soda & baking powder
1/4 tsp salt
Topping
1 Tbs confectioner's sugar
1 tsp ground ginger 
Directions
In a medium mixing bowl, combine the wet ingredients.
In a large mixing bowl, whisk together the dry ingredients.
Then, fold the wet ingredients into the dry using a rubber spatula until a solid dough forms
Transfer the dough to plastic wrap, cover, and place in the refrigerator to chill for 10-15 minutes. 
Meanwhile, preheat the oven to 350 F and prepare a baking tray with parchment paper or a slip mat
Once the dough has cooled, make about 1-inch balls with your hand and flatten them onto the baking tray. Repeat until all the dough has been formed into cookies.
Place in the oven and bake for 12-14 minutes for a lightly crisp but soft cookie. 
Allow the cookies to cool for 5 minutes before powdering them with the confectioner's sugar and ginger mix.
Serve & enjoy!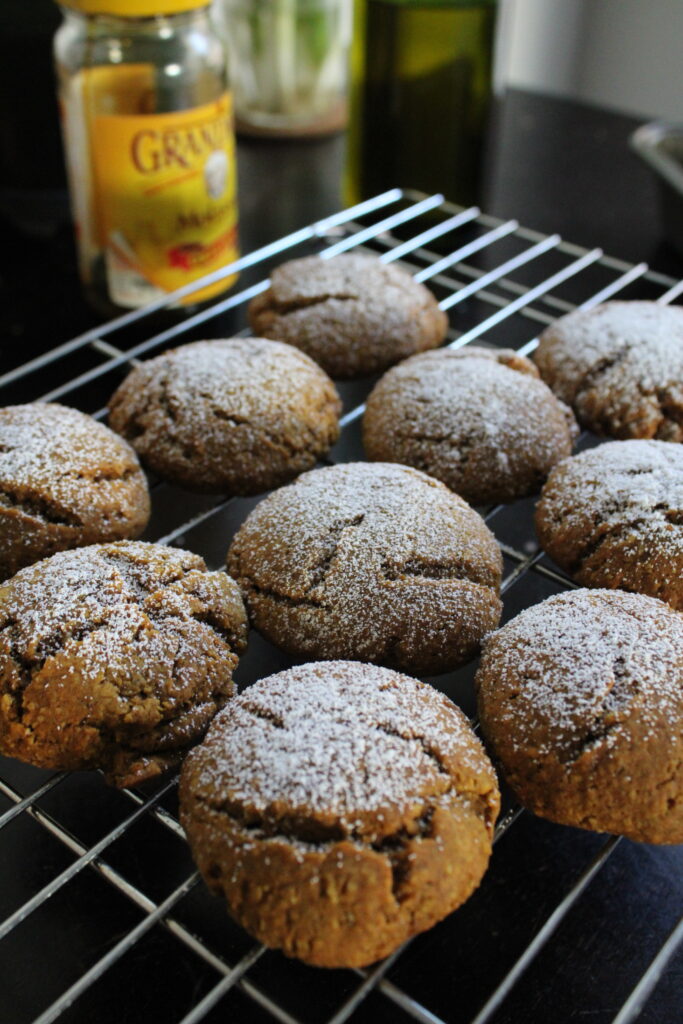 More Deliciousness
If you're looking for even more tasty recipes, keep browsing around Hearty At Home! And don't forget to share your favorite recipes with your friends, family, and loved ones.
For instance, if you find a recipe you like, pin it to your dinner inspiration board!
We share our recipes and recipe videos on Pinterest, Yummly, Youtube, Vimeo, and Facebook
---