Apple Bread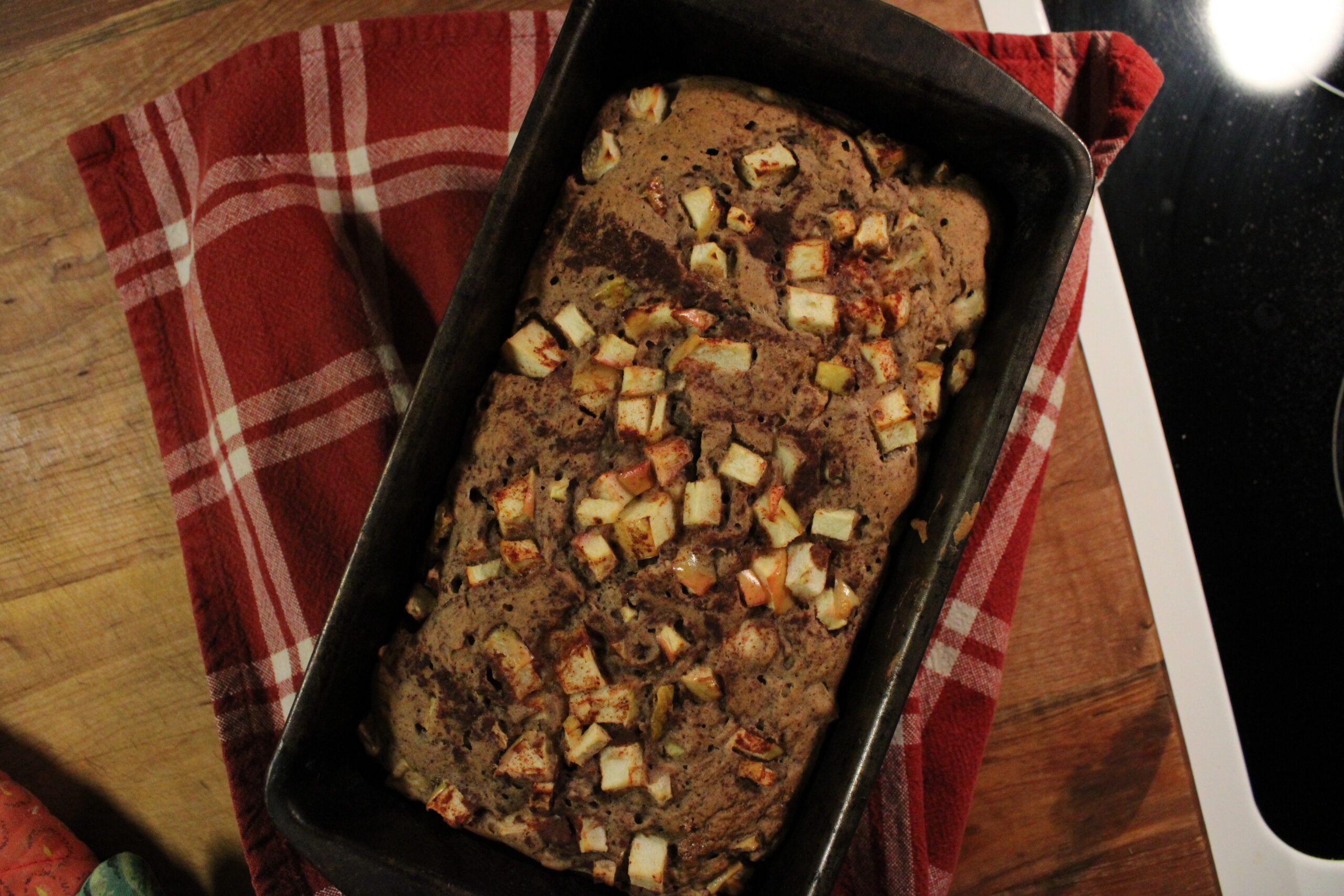 Apple Bread is perfect for fall! This lightly sweet and cinnamon-spiced bread is delicious and easy to make. We used non-dairy options for this recipe, but you may replace the flax seed with 1 egg and the non-dairy butter and milk for dairy options if desired.
Ingredients
Time: 1 hour 10 minutes
Apple Bread
2 cups flour
2 tsp baking powder
1/2 tsp baking soda
1/2 tsp salt
2 Tbs ground flax seed + 4 Tbs warm water combined
1 cup non-dairy milk
1/3 cup non-dairy butter, melted
1/2 cup sugar or maple syrup
2 tsp cinnamon, plus extra
1 tsp vanilla extract
2 Tbs almond butter
2 large Honeycrisp apples (or other sweet red), finely diced (about 3 cups, reserve 1/2 cup for topping)
1 Tbs lemon juice
Directions
Preheat the oven to 350ºF
Next, prepare the apples and mix with lemon juice. Set aside.
In a large bowl, whisk together the melted butter, almond butter, flax seed with water, sugar or sweetener, cinnamon, and vanilla extract.
Then, whisk in the salt, baking soda, and baking powder.
Next, carefully mix in the flour, being sure to stir slowly and not overmix.
Once combined, fold in 2 1/2 cups of the apples.
Transfer the batter to a lightly greased loaf pan and then top the bread batter with the remaining apples and sprinkle on cinnamon. You may also top with a sprinkle of brown sugar as well.
Place the bread in the oven and bake for 50-55 minutes. To check if the bread is done, poke with a knife or toothpick. If it comes out clean, the bread is ready to remove from the oven.
Allow the bread to cool before slicing & enjoying!
Store at room temperature for 4 days or in the refrigerator for 5-6 days.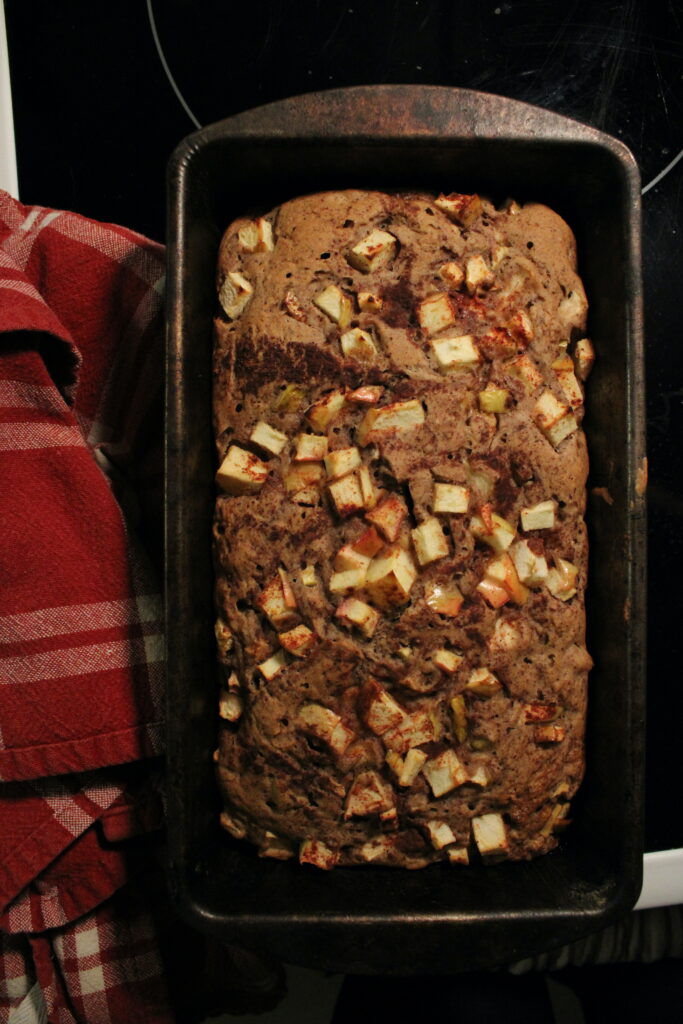 More Deliciousness
If you're looking for even more tasty recipes, keep browsing around Hearty At Home! And don't forget to share your favorite recipes with your friends, family, and loved ones.
For instance, if you find a recipe you like, pin it to your dinner inspiration board!
We share our recipes and recipe videos on Pinterest, Yummly, Youtube, Vimeo, and Facebook
---