Braised Sprouts & Tomatoes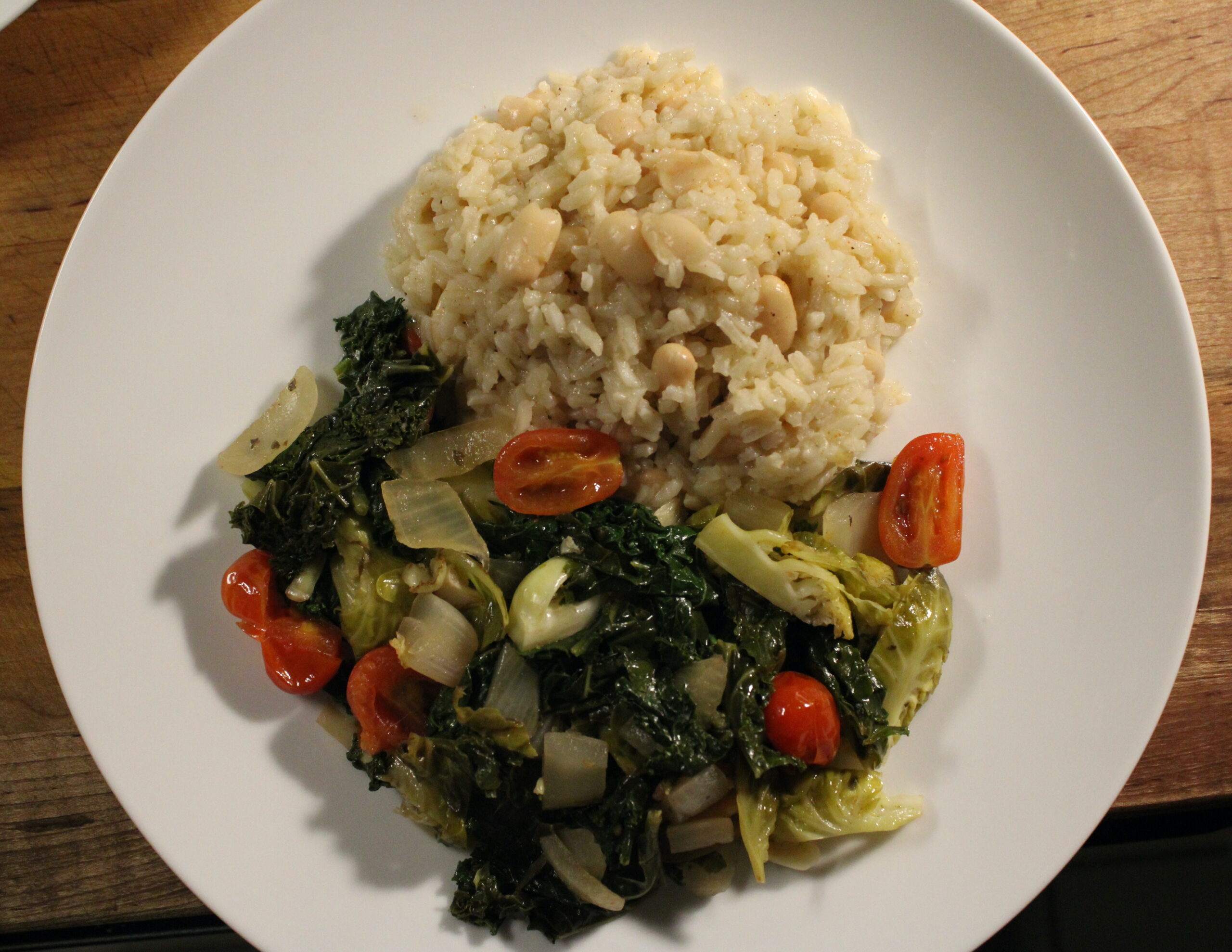 Braised Sprouts & Tomatoes with kale is a delicious side dish that is easy to make. This pairs well with protein and herby grains. We served this dish with rice and great northern beans cooked in vegetable stock.
Ingredients
Serves: 3-4 Time: 30 Minutes
Braised Sprouts & Tomatoes
2 cups Brussels sprouts, quarter cut
4 cups kale, chopped & stems removed
10 oz. cherry tomatoes, halved
3 garlic cloves, minced
1/2 yellow onion, diced
2 Tbs red wine vinegar or 1/4 cup red wine
1 cup vegetable broth
1/2 tsp ground mustard
1 tsp ground thyme
1/2 tsp black pepper, or to taste
1 Tbs lemon juice
2 Tbs olive oil
Directions
Begin by preparing your vegetables and heat a skillet on medium heat.
Once hot, add the olive oil and begin sautéeing the onion and garlic. Cook for 3 minutes.
Then, add in the brussels sprouts and cook for another 5 minutes.
Next, add the seasonings and tomatoes, and stir for 1-2 minutes before adding the red wine vinegar.
Then add the vegetable broth and bring it to a boil.
Once boiling, add the kale and allow it to wilt.
Set heat to low and simmer for 5-7 minutes.
Once cooked, serve hot, and enjoy!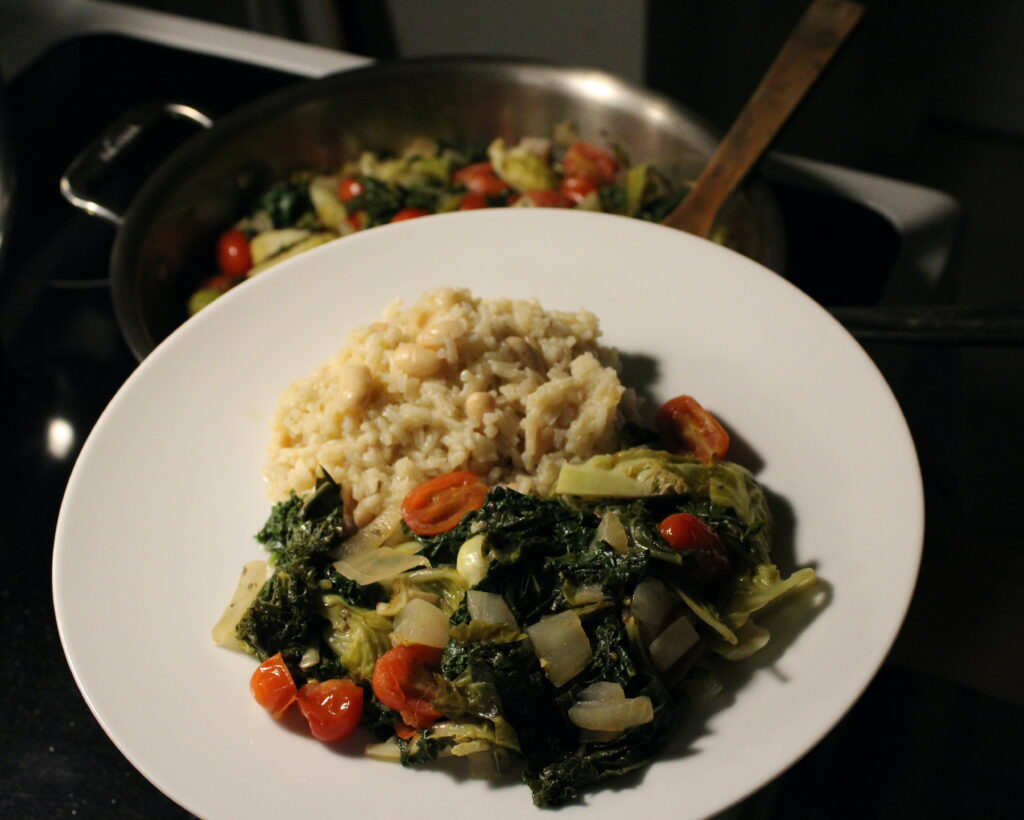 More Deliciousness
If you're looking for even more tasty recipes, keep browsing around Hearty At Home! And don't forget to share your favorite recipes with your friends, family, and loved ones.
For instance, if you find a recipe you like, pin it to your dinner inspiration board!
We share our recipes and recipe videos on Pinterest, Yummly, Youtube, Vimeo, and Facebook
---