Carrot Cashew Curry Dip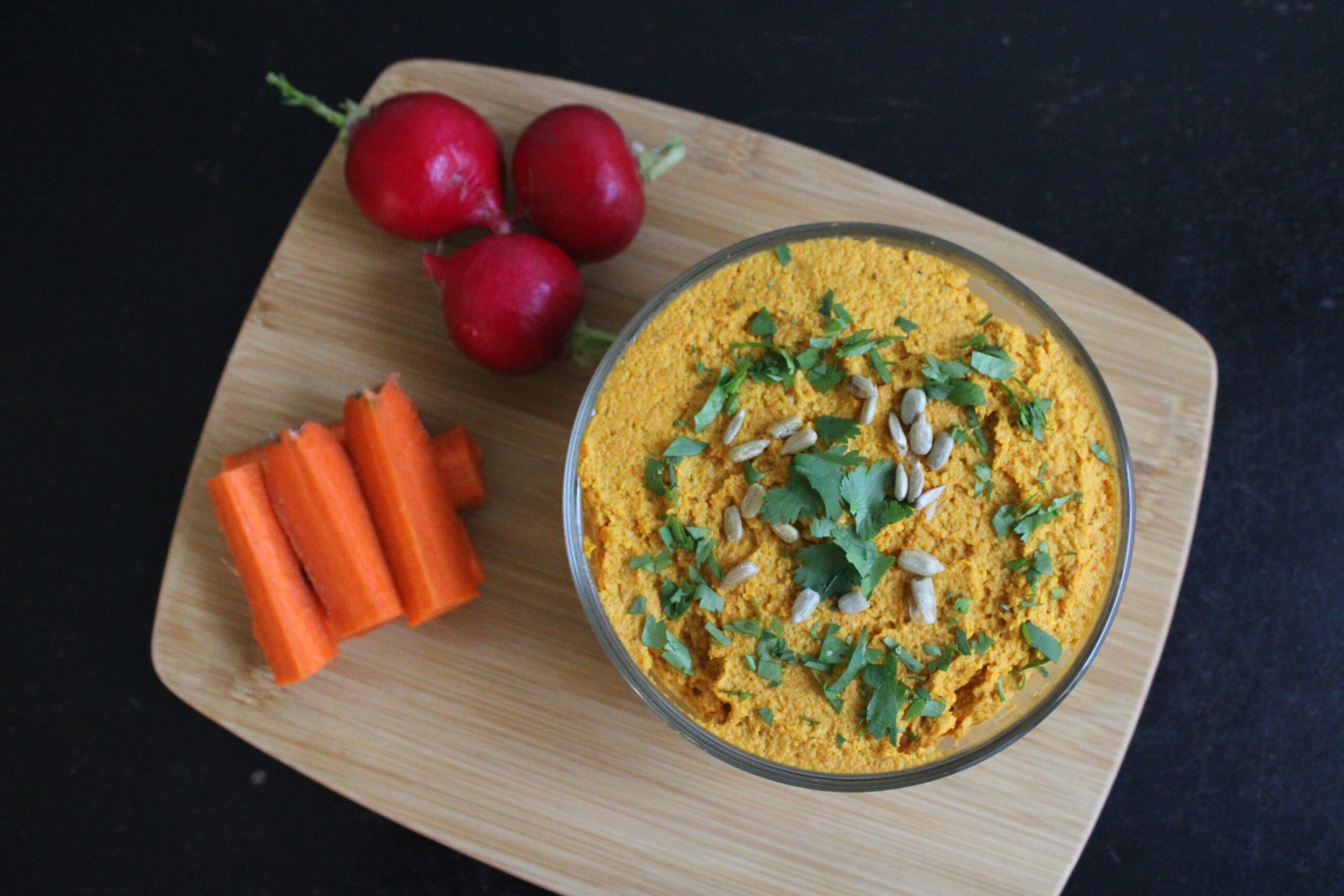 Carrot Cashew Curry Dip is a delicious, creamy, easy dip to make for a potluck. Serve with crudité or pita, or try it out as a spread!
Ingredients
Carrot Cashew Curry Dip
1 cup cashews, soaked
2-3 large carrots, chopped into 1/2-inch pieces
1 Tbs curry paste
1/2 Tbs curry powder
1 tsp salt
1/2 tsp garlic powder
2 Tbs lemon juice
2 tsp olive oil
1 tsp black pepper
1/2 tsp ground cumin
Directions
Begin by boiling enough water to cover the cashews in a bowl.
Once the water has boiled, remove from heat, cover the cashews in a bowl with water, and allow it to sit for 1-2 hours.
Meanwhile, boil another small pot of water and add the carrots. Boil for 7-10 minutes.
Remove the carrots from the heat, drain, and allow them to cool until they stop steaming.
After the cashews have soaked, drain the water and blend in a food processor or blender until creamy and paste-like.
Then, add in the carrots and sunflower seeds and blend.
Add in the lemon juice, olive oil, seasoning, and curry paste, and continue blending until smooth and creamy. Taste and adjust seasoning as desired.
Transfer the dip to a container, and cover it with a sealed lid.
Top with optional toppings when serving if desired.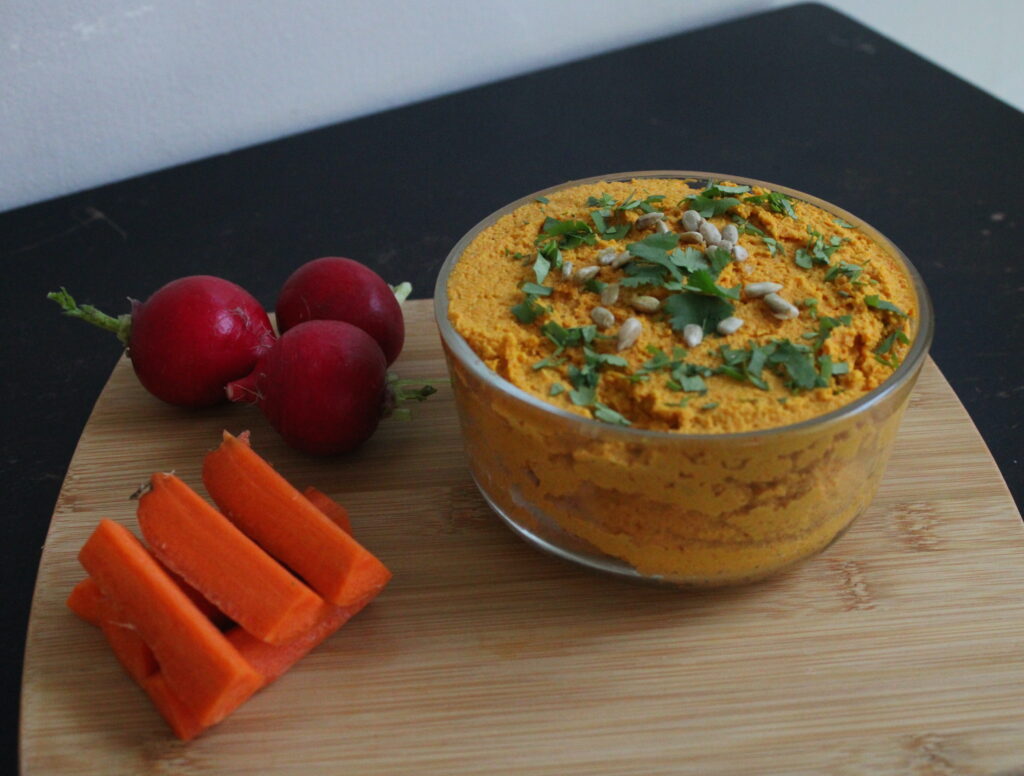 More Deliciousness
If you're looking for even more tasty recipes, keep browsing around Hearty At Home! And don't forget to share your favorite recipes with your friends, family, and loved ones.
For instance, if you find a recipe you like, pin it to your dinner inspiration board!
We share our recipes and recipe videos on Pinterest, Yummly, Youtube, Vimeo, and Facebook
---