Easy Homemade Apple Butter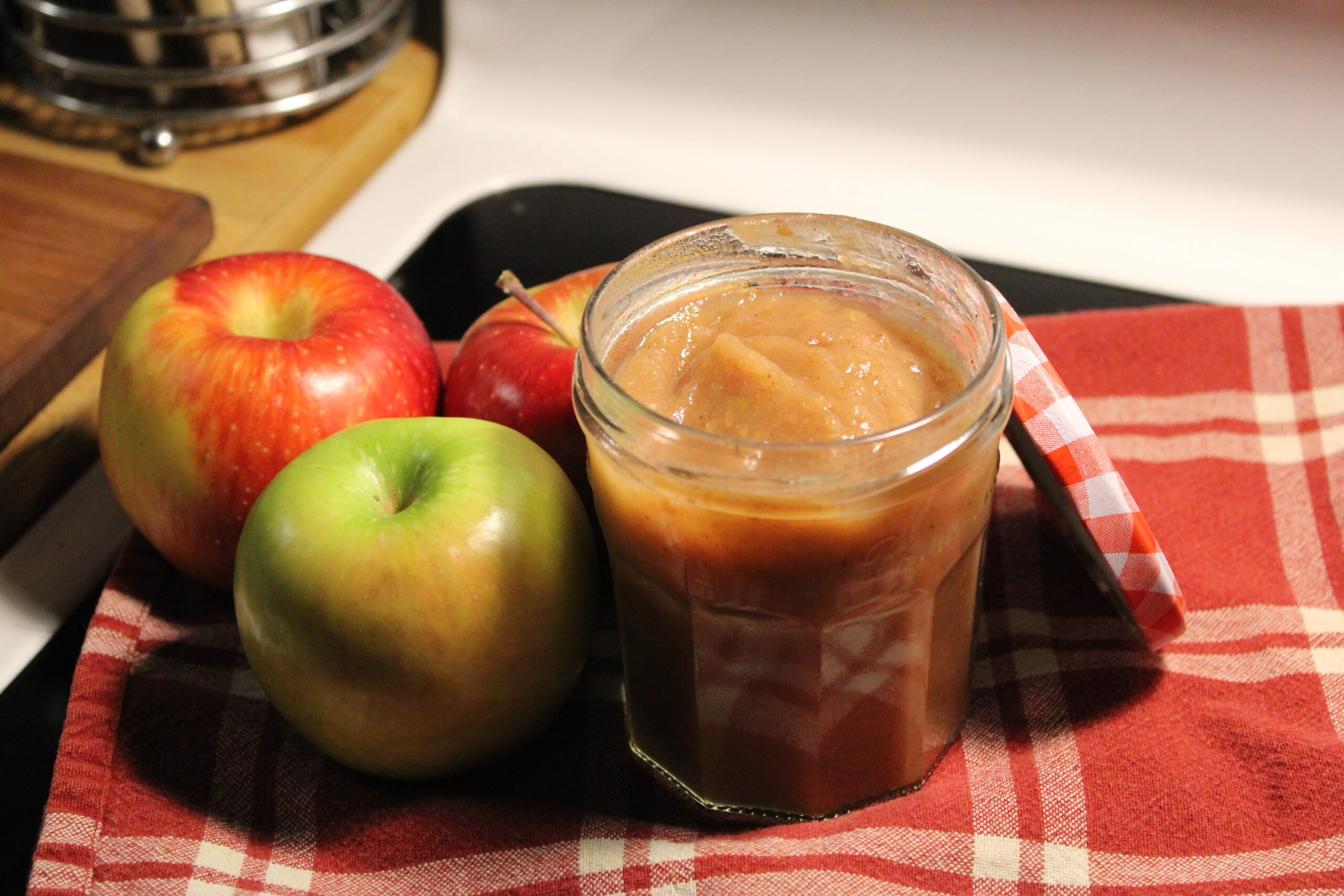 Easy Homemade Apple Butter takes just a few ingredients and a little bit of time. This spread is perfect on its own or pair with crackers and cheese, toast, or oatmeal. You can also use this butter in other baked goods, and it makes for a lovely, homemade holiday gift.
Ingredients
Easy Homemade Apple Butter
10-12 apples, chopped, cores & stems removed
1/4 cup brown sugar
1/2 Tbs cinnamon
1 tsp nutmeg
Directions
Add the chopped apples to a large stovetop pot.
Set heat to medium-low and stir for several minutes.
Add in the brown sugar, cinnamon, and nutmeg.
Reduce heat to low and simmer for 2-3 hours, stirring occasionally until a brown caramelized color is archived and the apples are soft.
Transfer the apples to a blender or use an immersion blender to blend the apples until smooth.
Return to the stove and simmer the apples for another 30 minutes on low. Taste and adjust seasoning and sweetness as desired.
Blend once again until you have smooth, buttery apple butter.
Store in an airtight container in the refrigerator for up to 5-7 days.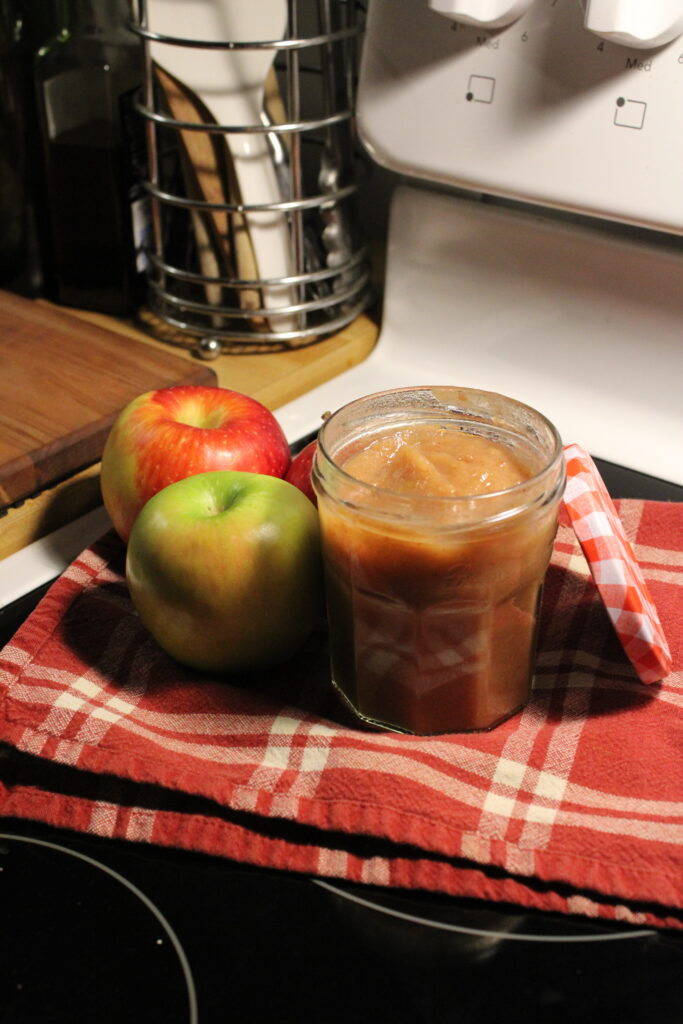 More Deliciousness
If you're looking for even more tasty recipes, keep browsing around Hearty At Home! And don't forget to share your favorite recipes with your friends, family, and loved ones.
For instance, if you find a recipe you like, pin it to your dinner inspiration board!
We share our recipes and recipe videos on Pinterest, Yummly, Youtube, Vimeo, and Facebook
---