Vegan Chocolate Peppermint Bark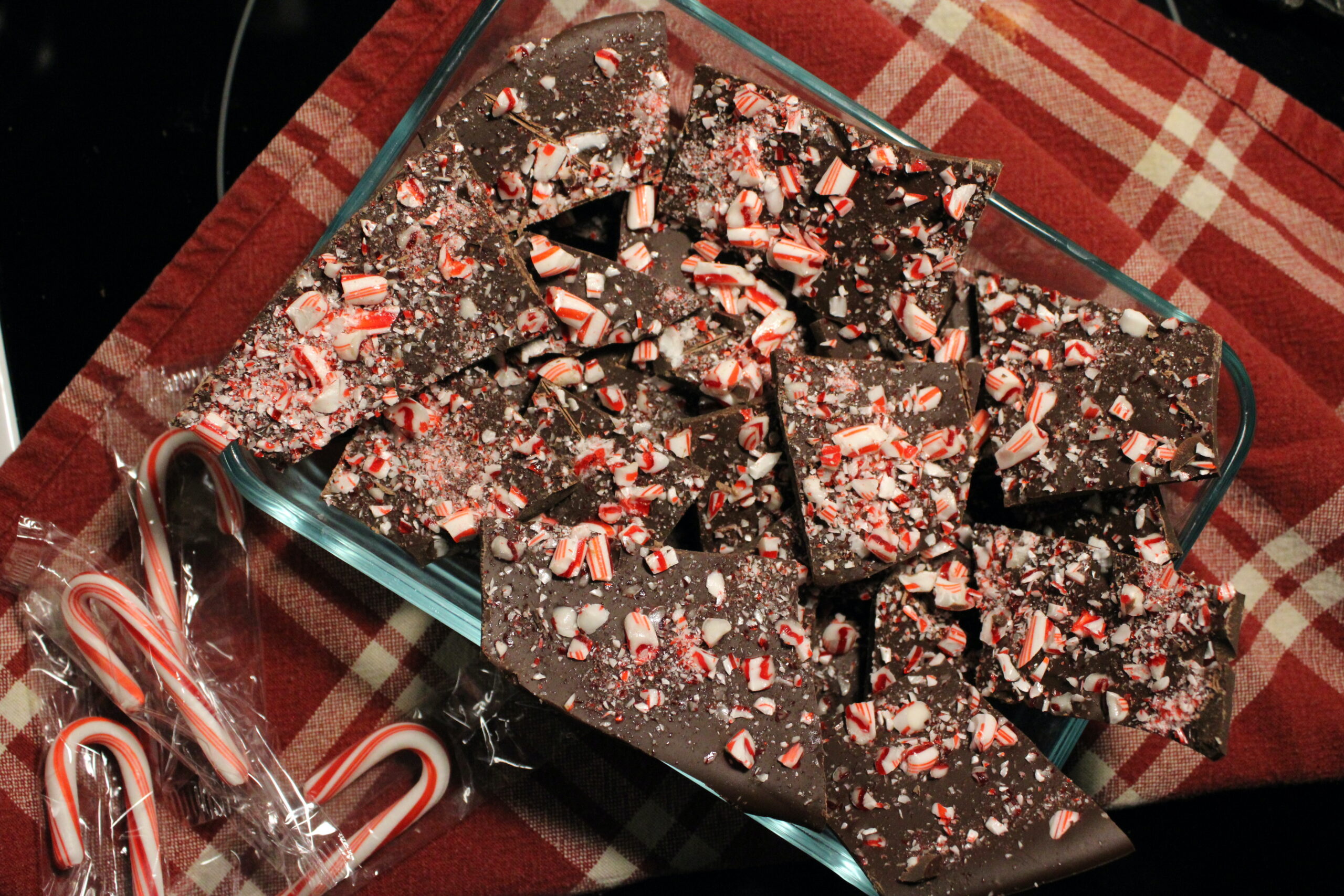 Vegan Chocolate Peppermint Bark with just 3 simple ingredients makes for a delicious and easy treat to make. This is a perfect little addition to your holiday gift-giving and potlucks!
Ingredients
Vegan Chocolate Peppermint Bark
10-12 oz. vegan semi-sweet chocolate chips
1/2 tsp peppermint extract
1/4 cup crushed peppermint candy cane
Directions
Begin by crushing your peppermint either in a food processor, chopping, or wrapping in paper towels and going over it with a rolling pin.
Prepare a baking sheet lined with parchment paper.
Melt the chocolate in a bowl over a double-boiler (glass bowl over a small pot of water at a low boil), being careful not to get any water into the chocolate otherwise, it will seize.
Mix in the peppermint extract with the chocolate.
Transfer the chocolate to the baking sheet and spread it out evenly, but not too thin.
Immediately sprinkle the candy canes over the chocolate and place the tray in the freezer for at least 1 hour.
Remove from the freezer and break apart into edible bites.
Store in an airtight container in the refrigerator for up to 4 days.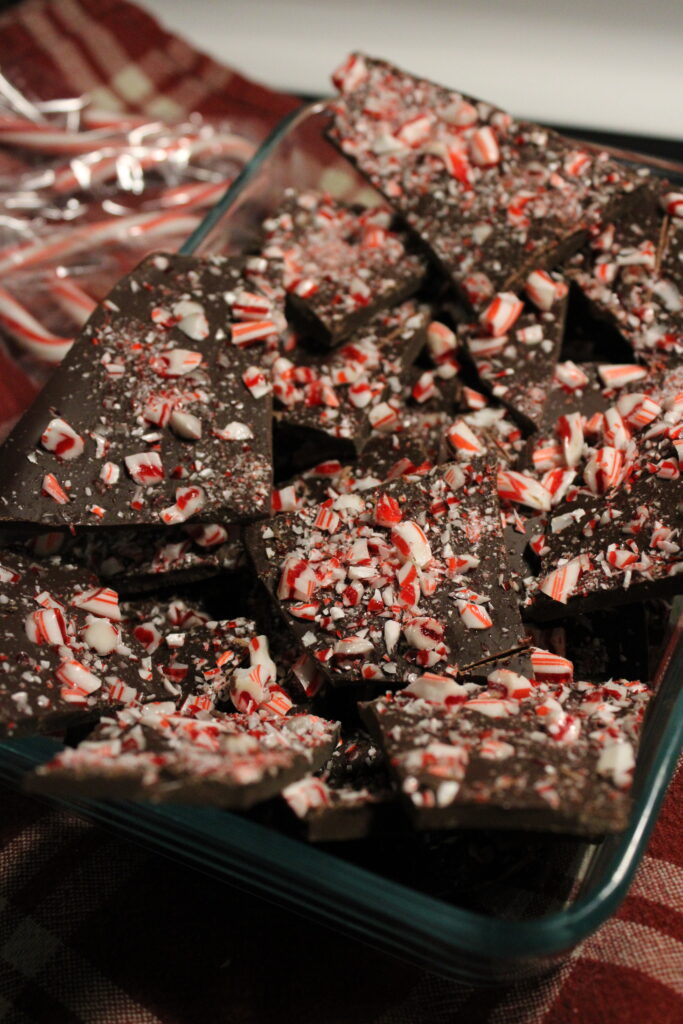 More Deliciousness
If you're looking for even more tasty recipes, keep browsing around Hearty At Home! And don't forget to share your favorite recipes with your friends, family, and loved ones.
For instance, if you find a recipe you like, pin it to your dinner inspiration board!
We share our recipes and recipe videos on Pinterest, Yummly, Youtube, Vimeo, and Facebook
---