Zucchini Muffins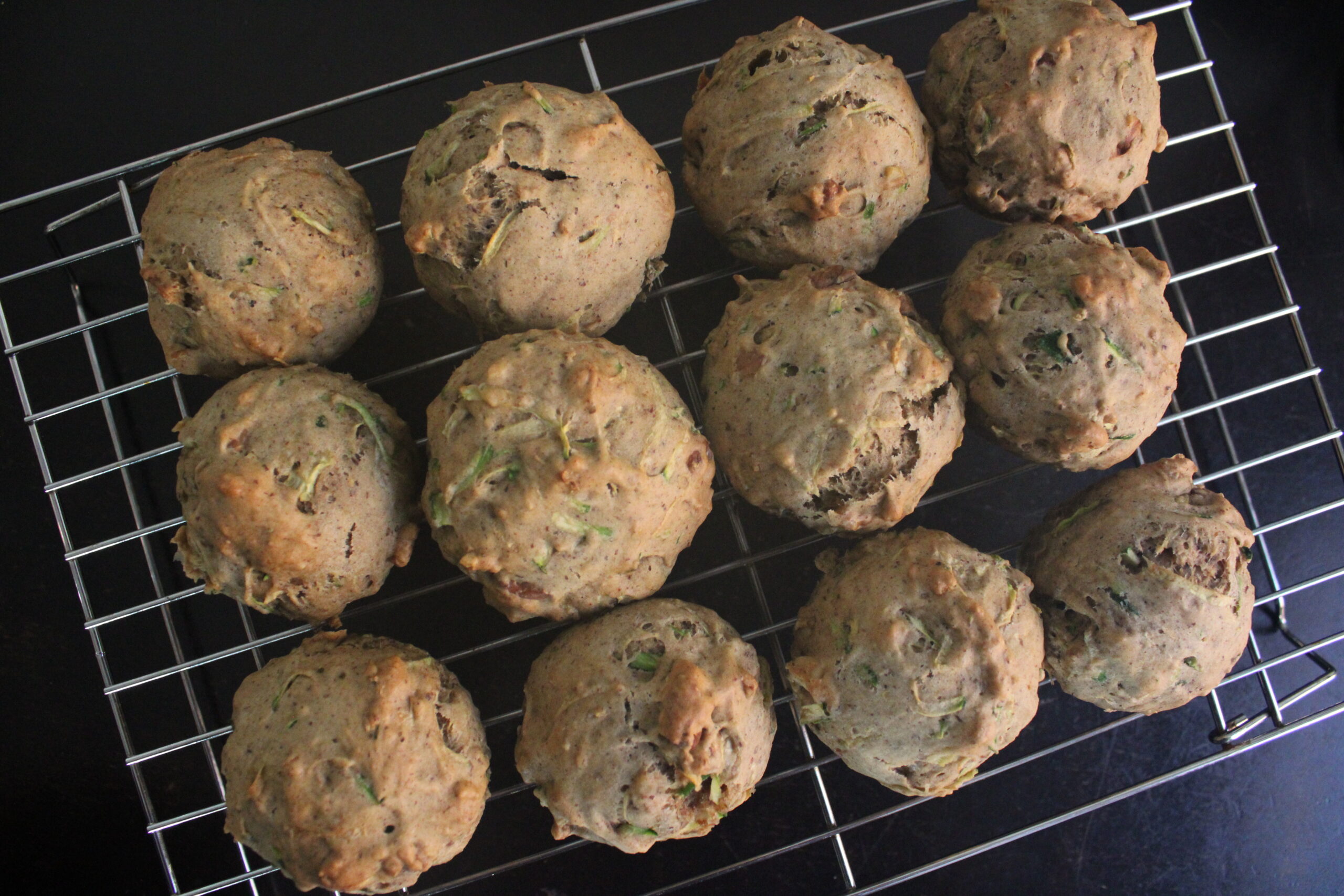 Zucchini Muffins that are lightly sweet, delicious, and easy to modify for your dietary needs! For a gluten-free option, substitute for gluten-free flour, and we included other ingredient substitutions for plant-based or no dietary restriction. Enjoy these muffins for breakfast or a midday pick-me-up!
Ingredients
Yield: 12 muffins Time: 35-40 minutes
Zucchini Muffins
1/2 cup non-dairy & unsalted butter, (or dairy butter) melted
1/4 cup non-dairy or dairy milk
1 Tbs flax seed + 2 Tbs warm water (or 1 egg)
2 tsp vanilla extract
2 cups all-purpose flour
1/4 cup sugar
1/2 cup brown sugar
1 tsp baking powder
1/2 tsp baking soda
2 tsp cinnamon
1/4 tsp nutmeg
1/4 tsp salt
1 cup zucchini, shredded
1/2 cup walnuts, chopped (optional)
Directions
Preheat the oven to 350º F and prepare a muffin tin by lining paper or silicon liners or lightly oiling.
Then, prepare the zucchini by shredding it in a food processor with the shred blade or use a box grater. Set aside.
In a medium bowl, combine the melted butter with the sugar. Whisk together with the flax "egg," vanilla, and non-dairy milk.
In a large bowl, whisk together the flour, baking soda, baking powder, cinnamon, salt, and nutmeg.
Fold the wet ingredients into the dry ingredients, and carefully combine with a rubber spatula until combined. Be careful not to overmix the batter.
Then, carefully fold in the shredded zucchini and walnuts until fullly combined.
Fill the muffin tin with batter until each mold is almost full.
Place in the oven and bake for 22-25 minutes or until done. Check for doneness by poking with a toothpick or knife, if it comes out clean, the muffins are done.
Remove from the oven and allow to cool before serving.
Store at room temperature for up to 3-4 days, or in the refrigerator for up to 5 days.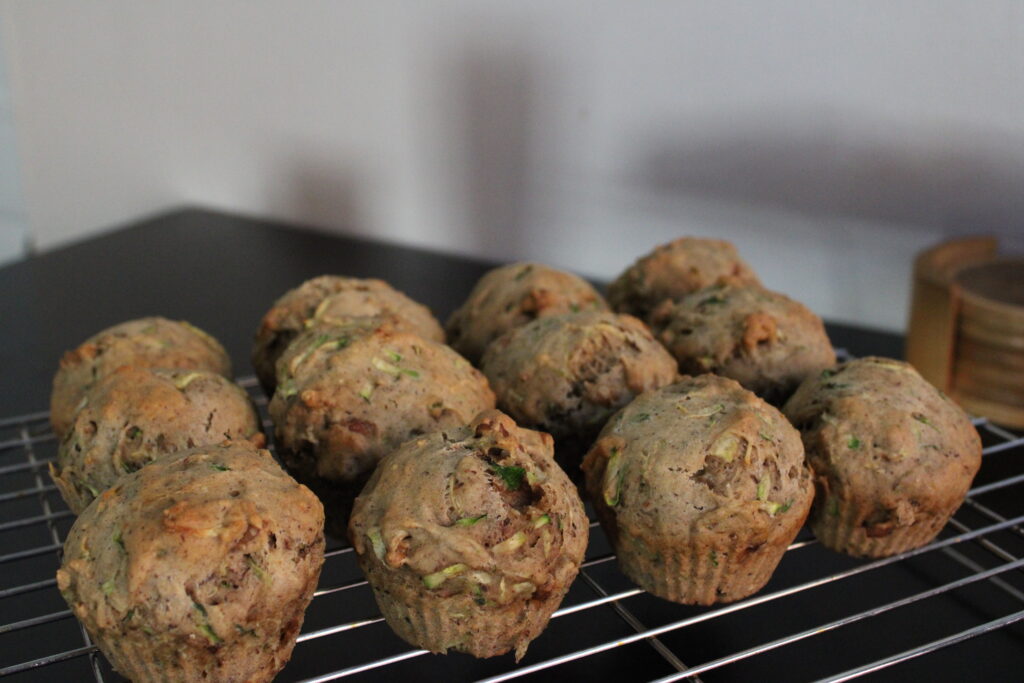 More Deliciousness
If you're looking for even more tasty recipes, keep browsing around Hearty At Home! And don't forget to share your favorite recipes with your friends, family, and loved ones.
For instance, if you find a recipe you like, pin it to your dinner inspiration board!
We share our recipes and recipe videos on Pinterest, Yummly, Youtube, Vimeo, and Facebook
---