Grilled Summer Salad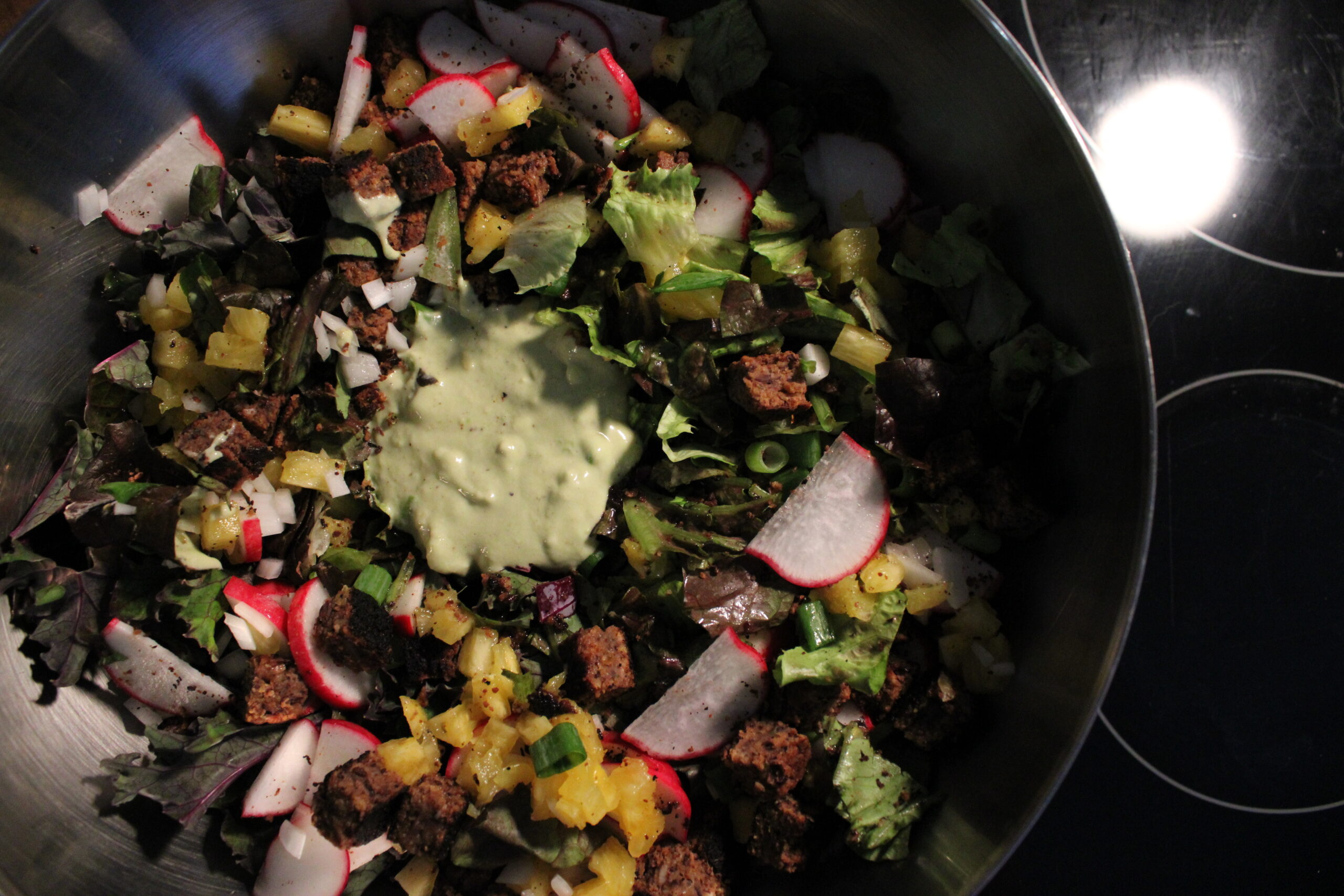 Grilled Summer Salad makes use of leftovers to transform them into a tasty salad to enjoy the next day. We used our leftover black bean burgers from earlier in the week to create a crispy salad with an avocado tahini dressing. This recipe would be perfect for leftover grilled or baked shrimp, chicken, fish, or tofu, and pair with another dressing of your choice if you'd like!
Ingredients
Grilled Summer Salad
2 cups kale, chopped
1/4 cup red cabbage, chopped
1 cup red leaf lettuce, chopped
2-3 radishes, thinly sliced
1/4 cup pineapple, finely chopped
2 scallions, chopped
1/2 – 1 cup grilled leftover protein (we used black bean burgers and chopped them up)
1/4 – 1/2 of an avocado
1 heaping tsp tahini
Salt & black pepper to taste
2 tsp apple cider vinegar
Water
Directions
In a large bowl, combine your leafy greens, cabbage, radish, and pineapple.
Then add your leftover grilled protein of your choosing. Ideally, they should remain cold, but you could reheat them before serving and adding them to the salad if desired.
In a small bowl, mash up the avocado and mix well with the tahini.
Add a dash of salt and black pepper to the avocado-tahini mix and then stir in the apple cider vinegar.
Next, add a splash or two of water to the salad dressing to thin it out slightly. The dressing should be smooth and creamy, not too watery.
Top the salad with the dressing and chopped scallions, serve & enjoy!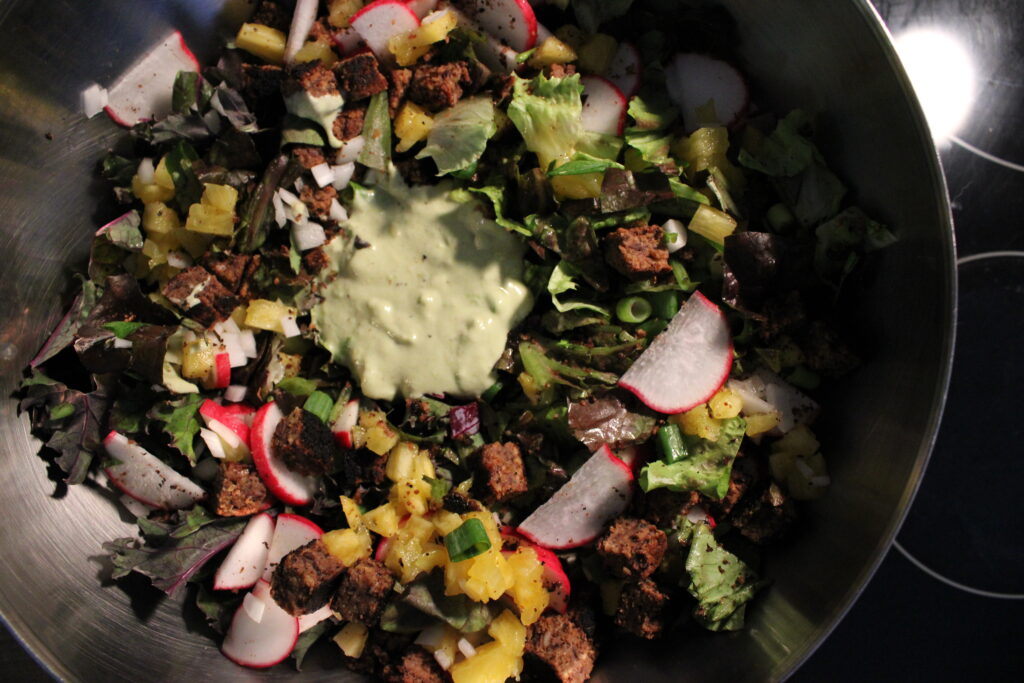 More Deliciousness
If you're looking for even more tasty recipes, keep browsing around Hearty At Home! And don't forget to share your favorite recipes with your friends, family, and loved ones.
For instance, if you find a recipe you like, pin it to your dinner inspiration board!
We share our recipes and recipe videos on Pinterest, Yummly, Youtube, Vimeo, and Facebook.
---