Masala Ramen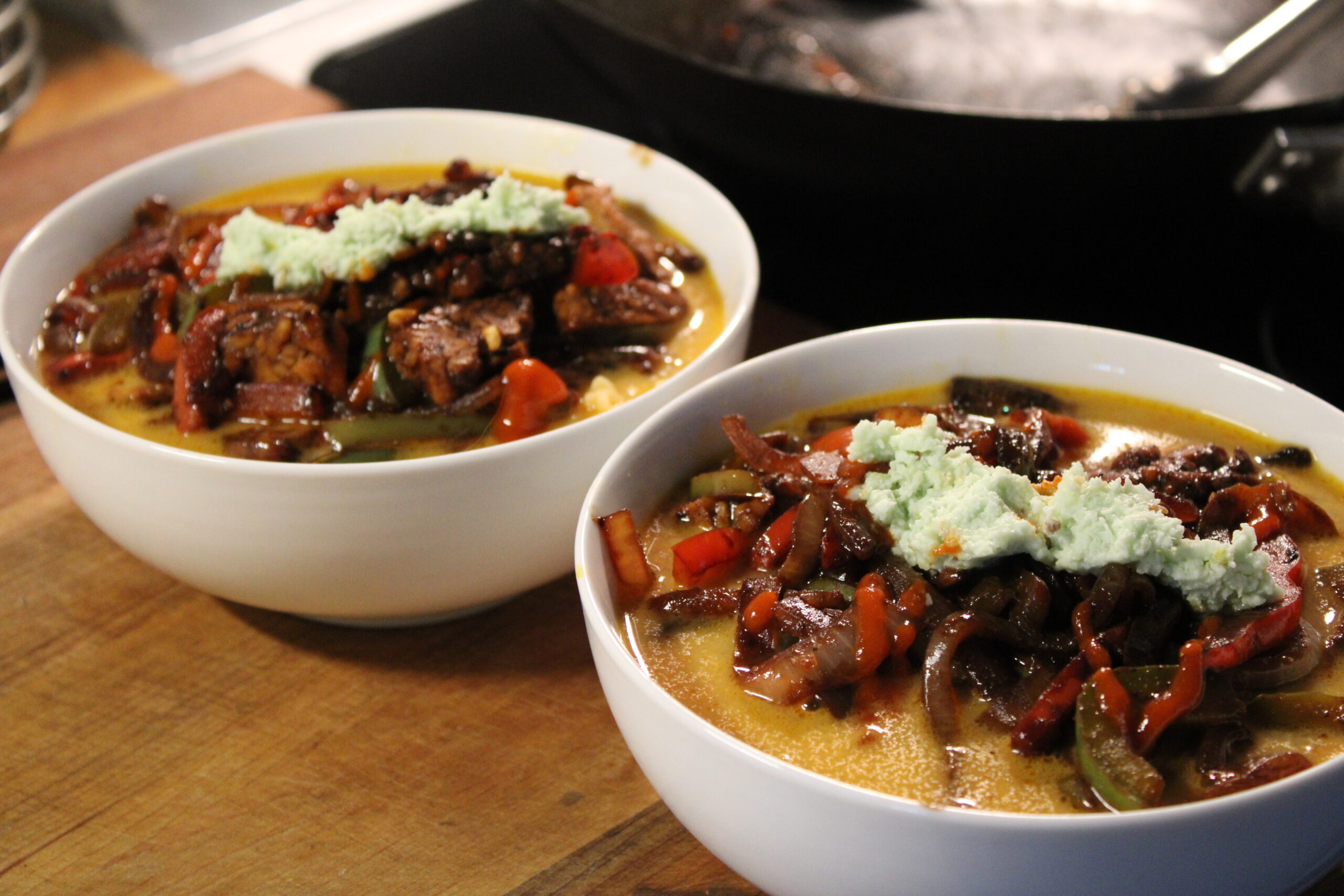 Masala Ramen is a rich and easy meal to make that is perfect for a dinner for two. Mix and match your vegetables and protein to customize this dish to your liking!
Ingredients
Serves: 2 Time: 45 minutes
Masala Ramen
1 (14 oz) can lite coconut milk* or vegetable broth
2 cups vegetable stock or water
2 packs instant ramen (flavor packets discarded)
1/2 yellow onion, thinly sliced
1 small bell pepper, thinly sliced
1/2 package tempeh, sliced (optional)
1/2 cup mushrooms, sliced
1 small carrot, thinly sliced
2 tsp turmeric powder
1 tsp garam masala
1 tsp ground cumin
1/2 tsp ground ginger
Black pepper to taste
1 Tbs sesame oil
Coconut chutney, chopped cilantro, chopped scallions (optional topping)
Directions
In a large pot, combine your coconut milk, turmeric, vegetable stock and/or water. Bring the mixture to a boil. Once boiling, add in the ramen noodles and reduce heat to medium low. Cook until softened.
Meanwhile, prepare your vegetables.
In a large skillet, heat the sesame oil on high heat.
Once hot, begin sautéing the onion for 5 minutes.
Add in the bell pepper, tempeh (or other protein being used), carrot, and mushrooms. Stir together for another 5 minutes.
Then, add in the seasonings. Cook together for about 5-7 minutes or until vegetables are tender and cooked.
Divide the ramen and broth into two bowls and top with vegetables.
Top with optional toppings, serve and enjoy!
*Lite coconut milk is a low-fat alternative. You may also substitute for vegetable or meat stock, or you may dilute regular coconut milk with water (i.e. 2/3 cup coconut milk + 1/3 cup water for a recipe that calls for 1 cup)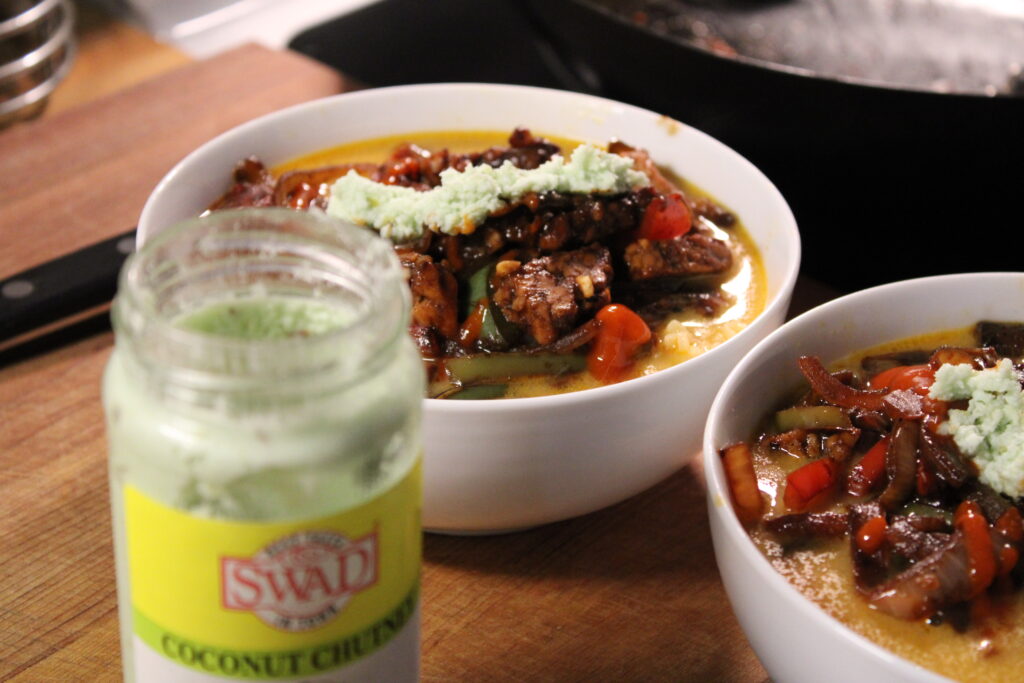 More Deliciousness
If you're looking for even more tasty recipes, keep browsing around Hearty At Home! And don't forget to share your favorite recipes with your friends, family, and loved ones.
For instance, if you find a recipe you like, pin it to your dinner inspiration board!
We share our recipes and recipe videos on Pinterest, Yummly, Youtube, Vimeo, and Facebook.
---