Creamy Acorn Squash Soup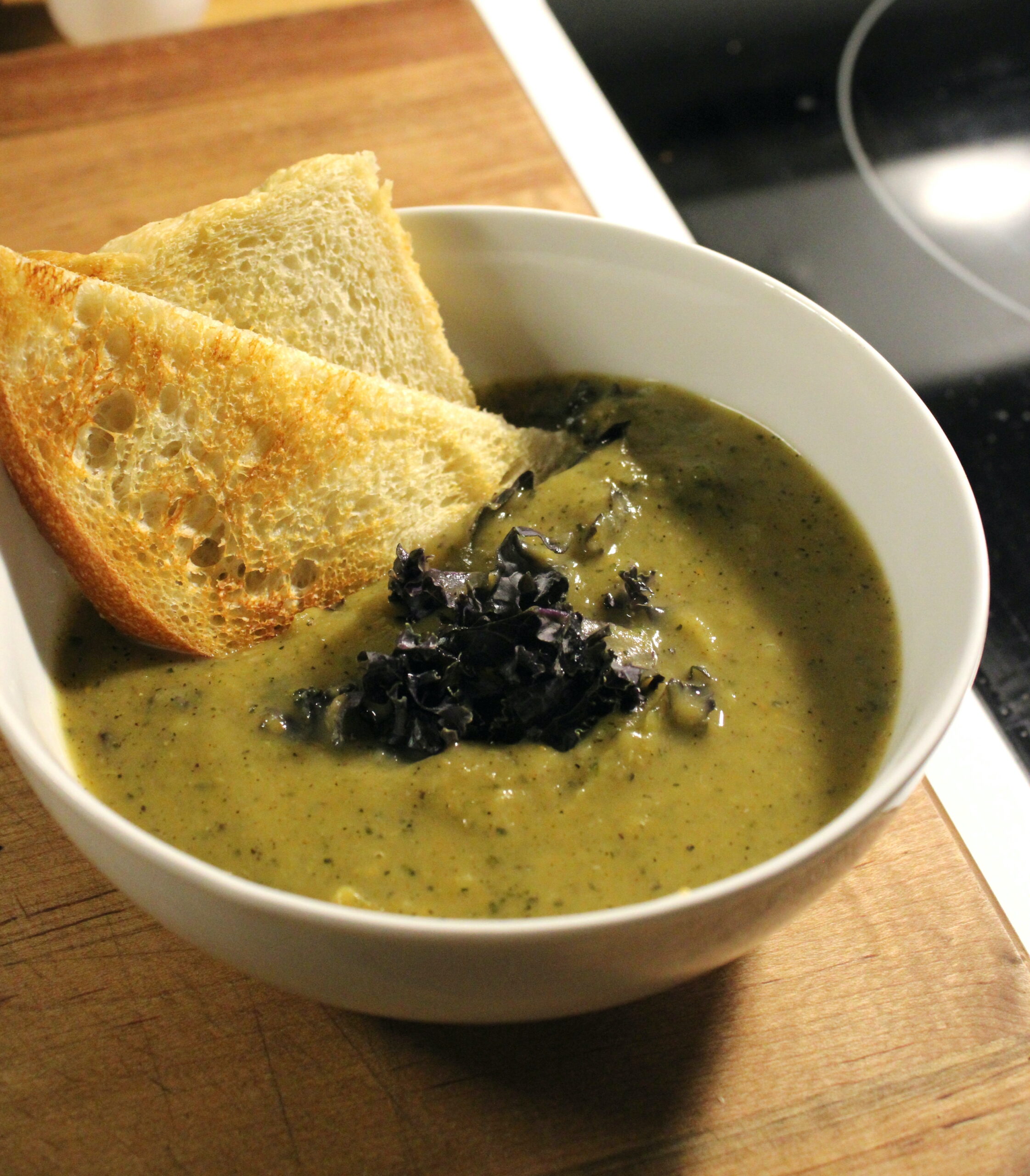 Creamy Acorn Squash Soup with green acorn squash, purple kale, and blended to make a delicious and nutrient-dense soup. This recipe is perfect for Fall. For added protein, try topping with roasted chickpeas or tempeh cubes.
Ingredients
Serves: 4-6 Time: 60 minutes
Creamy Acorn Squash Soup
2 medium acorn squash
1/2 yellow onion, diced
2-3 carrots, diced
3-4 garlic cloves, minced
1-2 celery stalks, diced
3 cups vegetable broth
1 cup light coconut milk (optional, or sub for another cup of vegetable broth)
1 tsp paprika
1/2 tsp dried thyme
1 tsp black pepper
2 cups kale, chopped
Directions
Preheat the oven to 400ºF.
Then, peel, slice and de-seed your squash (optionally you may leave the skin on).
Lightly toss the squash in olive oil and add a dash of salt and pepper. Spread the squash onto a baking sheet and roast in the oven for 30-40 minutes or until softened and lightly roasted.
Meanwhile, prepare your onion, carrot, celery, and garlic.
Sauté the onion, carrot, celery, and garlic in a stock pot on medium heat until tender.
Then, add the seasonings, vegetable broth, and coconut milk. Reduce heat to low.
Once the squash is cooked, add to the stock pot and simmer for another 5 minutes.
Then, transfer the soup to a food processor or use an immersion blender to blend the soup until creamy and smooth.
Lastly, taste and adjust seasonings and add in the chopped kale once the soup is cooked.
Serve with croutons, toast, or crackers, or top with pepitas if desired.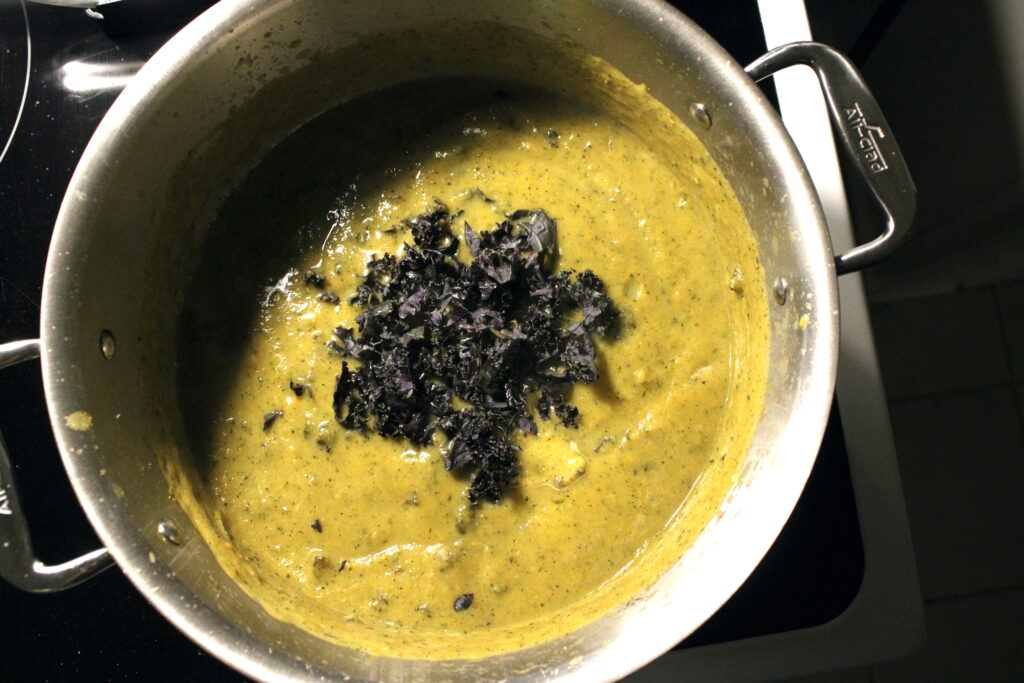 More Deliciousness
If you're looking for even more tasty recipes, keep browsing around Hearty At Home! And don't forget to share your favorite recipes with your friends, family, and loved ones.
For instance, if you find a recipe you like, pin it to your dinner inspiration board!
We share our recipes and recipe videos on Pinterest, Yummly, Youtube, Vimeo, and Facebook.
---