Quinoa Rainbow Bowl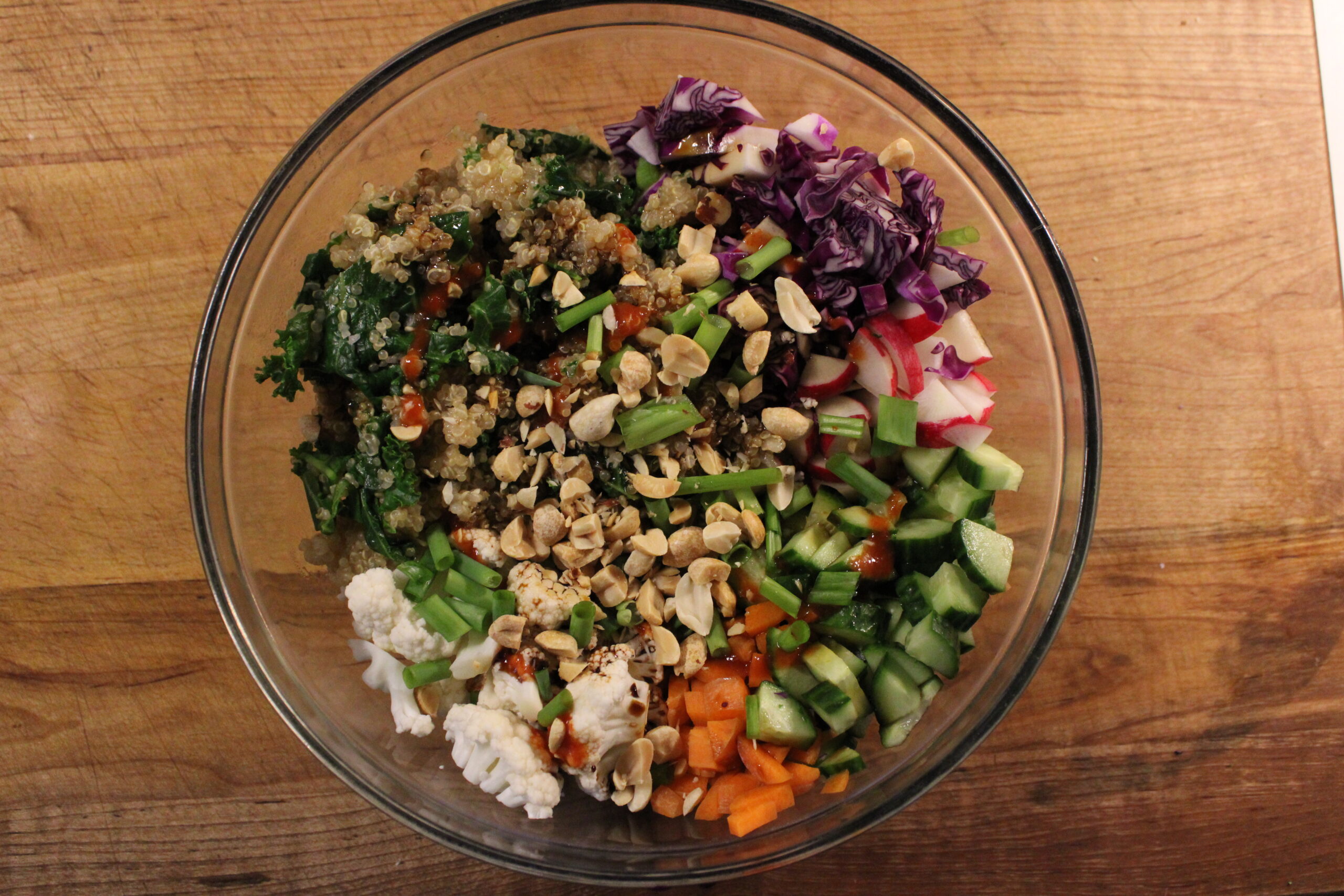 Quinoa Rainbow Bowl makes for a delicious and easy lunch to prepare or serve as a side for dinner. This dish can be prepared with a variety of fresh vegetables and topped with a dressing of your choice. A simple recipe that is perfect for springtime.
Ingredients
Serves: 3-4
Quinoa Rainbow Bowl
1 cup quinoa, rinsed
2 cups vegetable broth
2 cups kale, chopped & stems removed
1 small cucumber, thinly sliced
3-4 small radishes, thinly sliced
1 medium carrot, thinly sliced or grated
1 cup purple cabbage, chopped
1/2 cup cauliflower, chopped
2-3 scallions, chopped
2 Tbs dry roasted peanuts, chopped
Directions
In a medium pot, bring the vegetable broth to a boil.
Once boiling, add the quinoa, stir, and reduce heat to low.
Bring to a simmer and cover with a lid, cook for about 20-25 minutes or until quinoa is cooked and fluffy.
Meanwhile, prepare the remaining vegetables.
After the quinoa has cooked, add in the kale and allow to wilt.
Either let the quinoa fully cool or serve warm and then combine in a bowl with the remaining ingredients.
Serve with a desired dressing of your choice or fresh sliced avocado.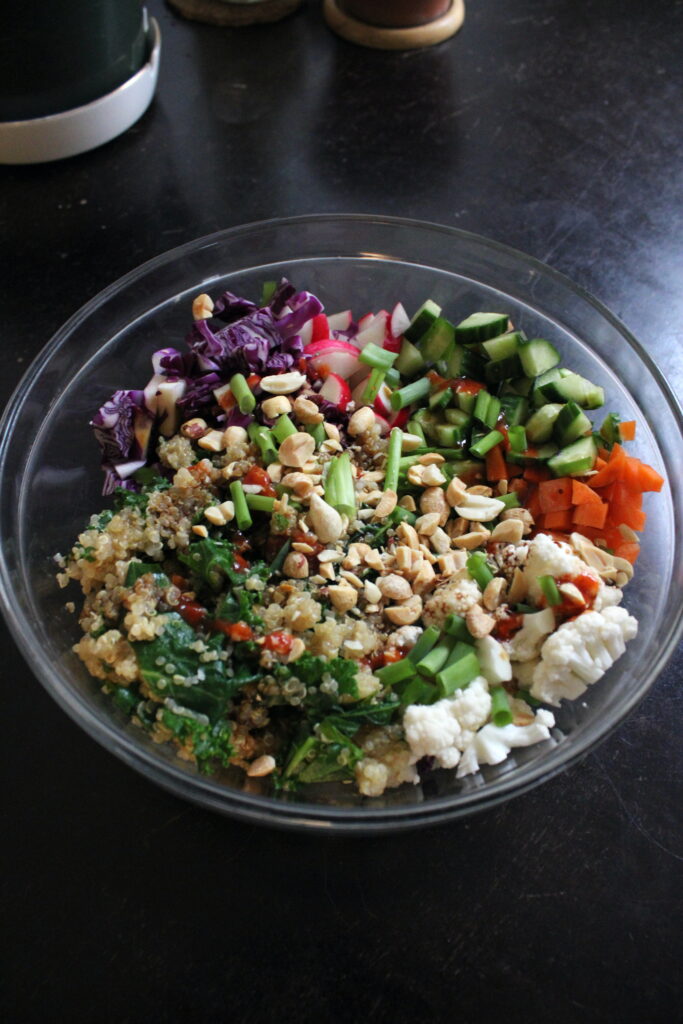 More Deliciousness
If you're looking for even more tasty recipes, keep browsing around Hearty At Home! And don't forget to share your favorite recipes with your friends, family, and loved ones.
For instance, if you find a recipe you like, pin it to your dinner inspiration board!
We share our recipes and recipe videos on Pinterest, Yummly, Youtube, Vimeo, and Facebook
---
---