Carrot Quinoa Cashew Soup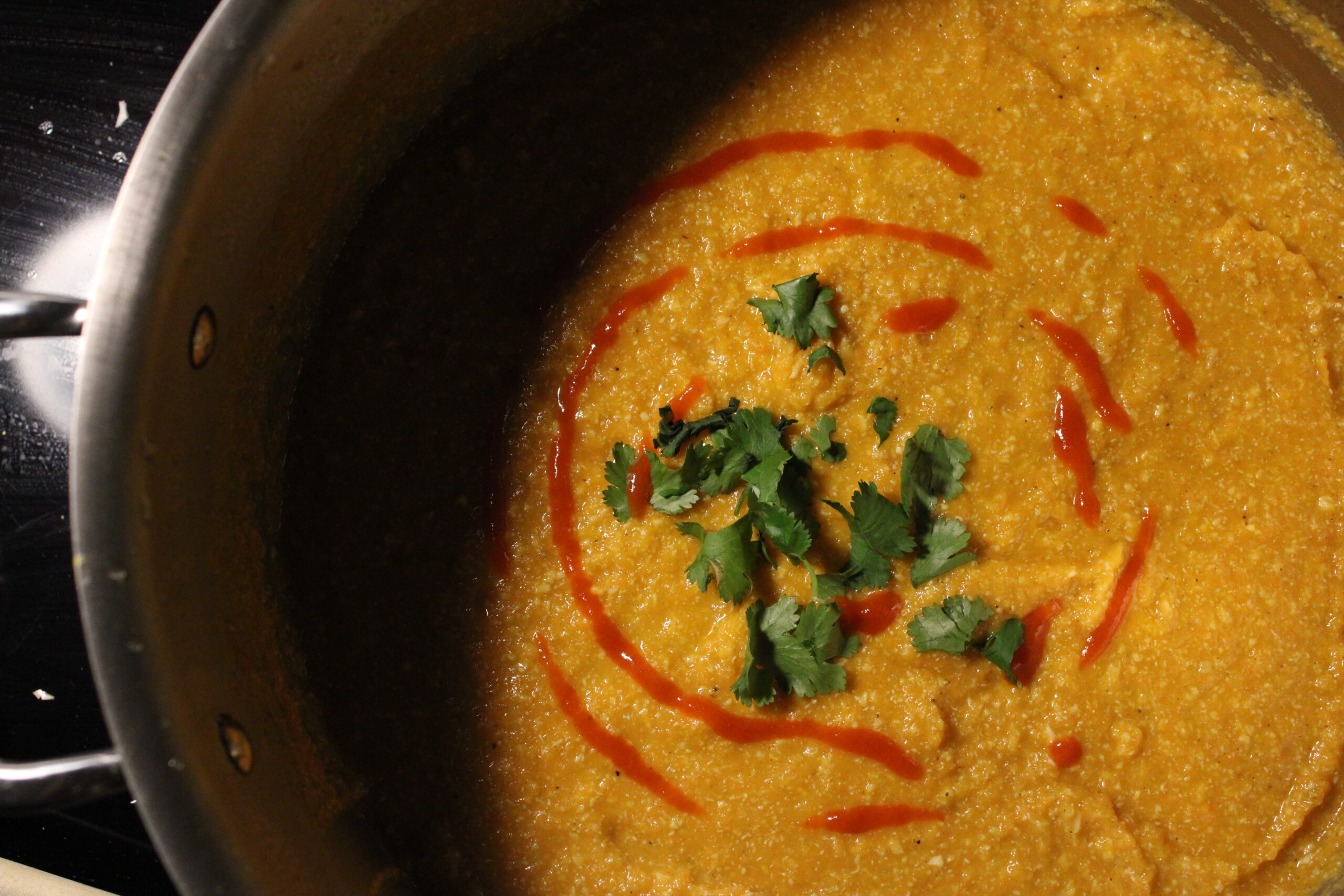 Carrot Quinoa Cashew Soup with roasted carrots is a creamy and delicious soup that is easy to prepare and can be enjoyed year-round. Try serving with toast or crackers.
Ingredients
Serves: 6-8 cups
Carrot Quinoa Cashew Soup
7-8 large carrots
1/2 yellow onion, diced
4 garlic cloves
1/2 cup quinoa
3/4 cup cashews, soaked
6 cups vegetable broth
1 Tbs olive oil
2 tsp ground ginger
1 tsp Chinese five spice
1/2 lime, juiced
1 tsp black pepper
Optional toppings, sriracha, chopped cilantro
Directions
Soak the cashews in warm water at least 2 hours in advance.
Preheat the oven to 400ºF.
Remove the tops of the carrots, coat lightly in olive oil, and spread out on a baking tray.
Roast the oven for about 25-30 minutes to until the carrots are lightly roasted and softened.
Meanwhile, prepare the onion and garlic.
In a large pot, bring the vegetable broth to a boil and add the onion, garlic, and seasoning.
Add in the quinoa and reduce heat to low, cover with a lid, and simmer.
After the carrots have roasted and the quinoa has softened, add the carrots and cashews to the soup and simmer for another 10-15 minutes.
Then, after the soup has simmered, blend with an immersion blender or mix in a blender.
Blend the soup until smooth and creamy, mixing in the lime juice.
Taste and adjust seasoning.
Top with additional toppings, serve and enjoy.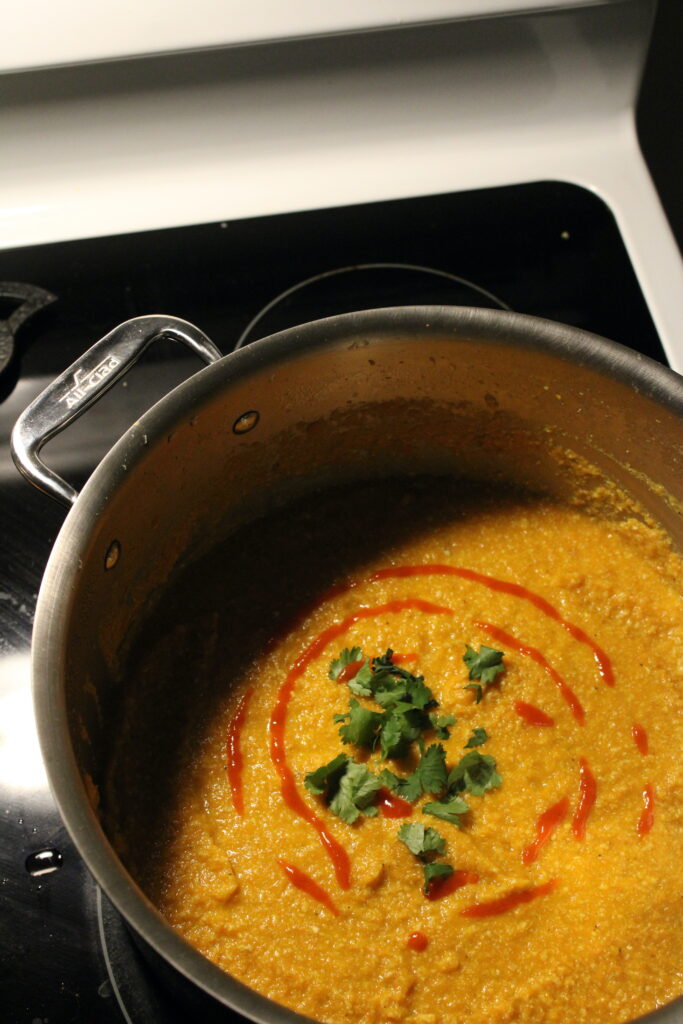 More Deliciousness
If you're looking for even more tasty recipes, keep browsing around Hearty At Home! And don't forget to share your favorite recipes with your friends, family, and loved ones.
For instance, if you find a recipe you like, pin it to your dinner inspiration board!
We share our recipes and recipe videos on Pinterest, Yummly, Youtube, Vimeo, and Facebook
---