Leftover Cranberry Sauce Muffins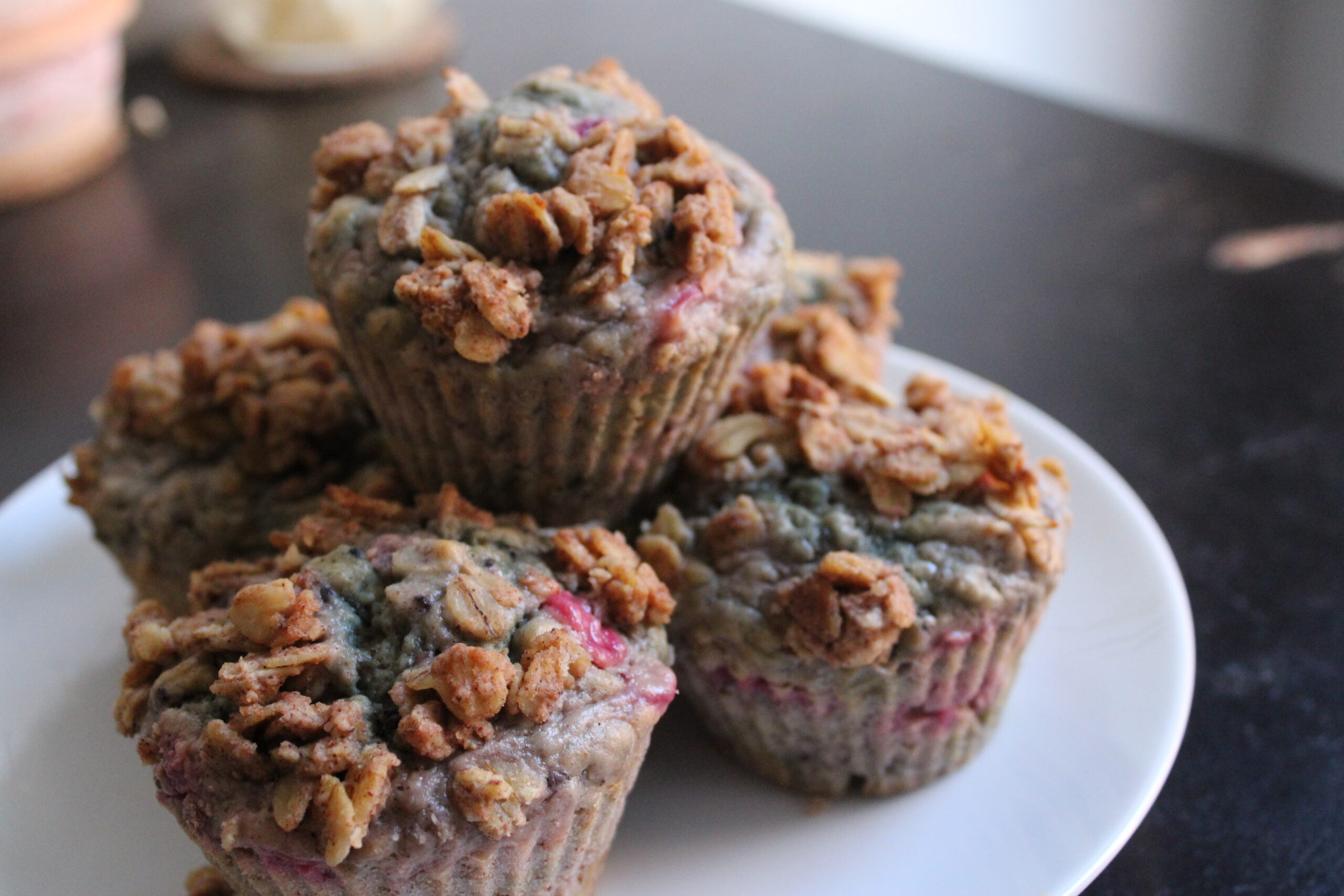 Leftover Cranberry Sauce Muffins, a quick and easy recipe to make use of leftover holiday cranberry sauce. Enjoy these muffins for breakfast or brunch or as a midday pick-me-up with coffee or tea.
Ingredients
Yield: 12 Time: 30 minutes
Leftover Cranberry Sauce Muffins
2 1/2 cups all-purpose flour
1 tsp baking powder
1 tsp baking soda
1/4 cup sugar
1/2 tsp cinnamon
1/4 tsp salt
1/3 cup non-dairy butter, softened
1 tsp vanilla
1/4 cup orange juice
1/4 cup non-dairy milk
1 cup old-fashioned oats
1 cup leftover cranberry sauce (homemade, not canned)
Crumb tobbing
1 Tbs non-dairy butter, melted
1 Tbs old fashioned oats
1 Tbs brown sugar
Directions
Preheat the oven to 400ºF
In a medium bowl, whisk together the butter and sugar. Then pour in the orange juice, vanilla extract, and non-dairy milk.
In a large bowl, whisk together the flour, cinnamon, salt, baking powder, and baking soda.
In a small bowl, combine the crumb topping ingredients and set aside.
Carefully fold the wet ingredients into the dry until fully combined but not overmixed.
Then, fold in the cranberries and oats.
Evenly distribute the batter into a 12-muffin tin either lightly greased or lined with silicon molds or papers.
Top with crumb topping.
Place muffins in the oven and bake for 12-14 minutes.
Allow them to cool before enjoying!
Store at room temperatore for 3-4 days or inthe refrigerator for up to 5 days.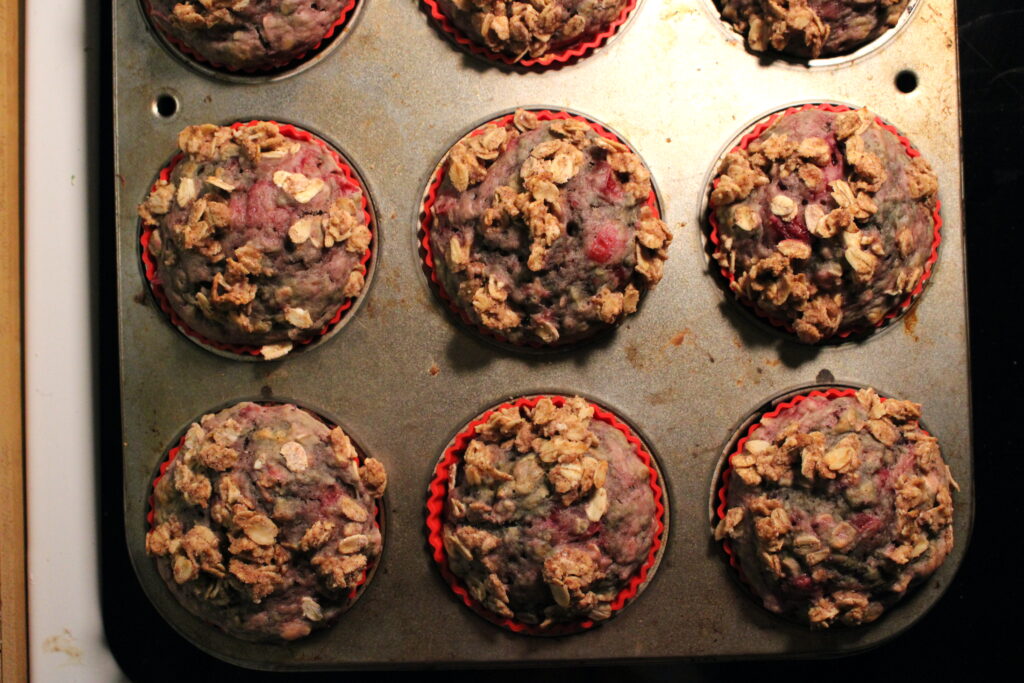 More Deliciousness
If you're looking for even more tasty recipes, keep browsing around Hearty At Home! And don't forget to share your favorite recipes with your friends, family, and loved ones.
For instance, if you find a recipe you like, pin it to your dinner inspiration board!
We share our recipes and recipe videos on Pinterest, Yummly, Youtube, Vimeo, and Facebook
---